LOCATION!! Beautiful HARDCOAT Stucco home in popular Ashebrooke Subdivision in Walton High School district. Open and flowing floor plan, hardwood floors throughout the main level, updated kitchen with granite counter tops, stainless appliances. Master on Main, with cozy fireplace, completely updated master bath with glass shower, designer cabinetry and tile. Kitchen with view to family room, opening up to sunny and bright screen porch. Newer windows and HVAC!! Fabulous active swim/tennis neighborhood! Call today for a private showing. Check out the Virtual Tour!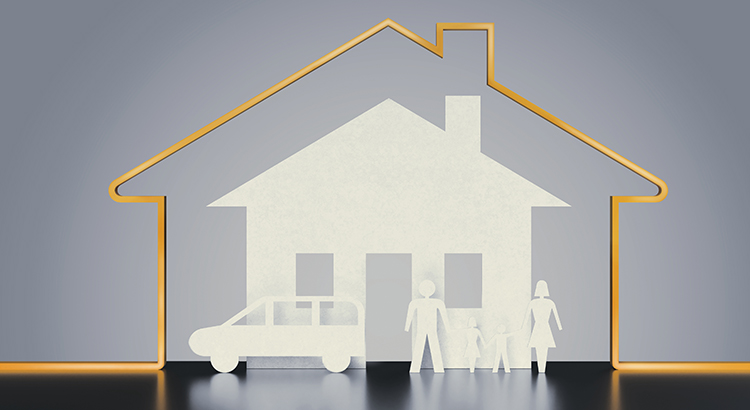 If you are considering selling your current home, to either move up to a larger home or into a home in an area that better suits your current family needs, great news was just revealed.
Last week, Trulia posted a blog, Not Your Father's Housing Market, which examined home affordability over the last 40+ years (1975-2016). Their research revealed that:
"Nationally, homes are just about the most affordable they've been in the last 40 years… the median household could afford a home 1.5 times more expensive than the median home price. In 1980, the median household could only afford about 3/4 of the median home price.

Despite relatively stagnant incomes, affordability has grown due to the sharp drop in mortgage rates over the last 30 years – from a high of over 16% in the 1980s to under 4% by 2016.

Of the nation's 100 largest metros, only Miami became unaffordable between 1990 and 2016. Meanwhile, 22 metros have flipped from being unaffordable to becoming affordable in that same time frame."
Here is a graph showing the Affordability Index compared to the 40-year average: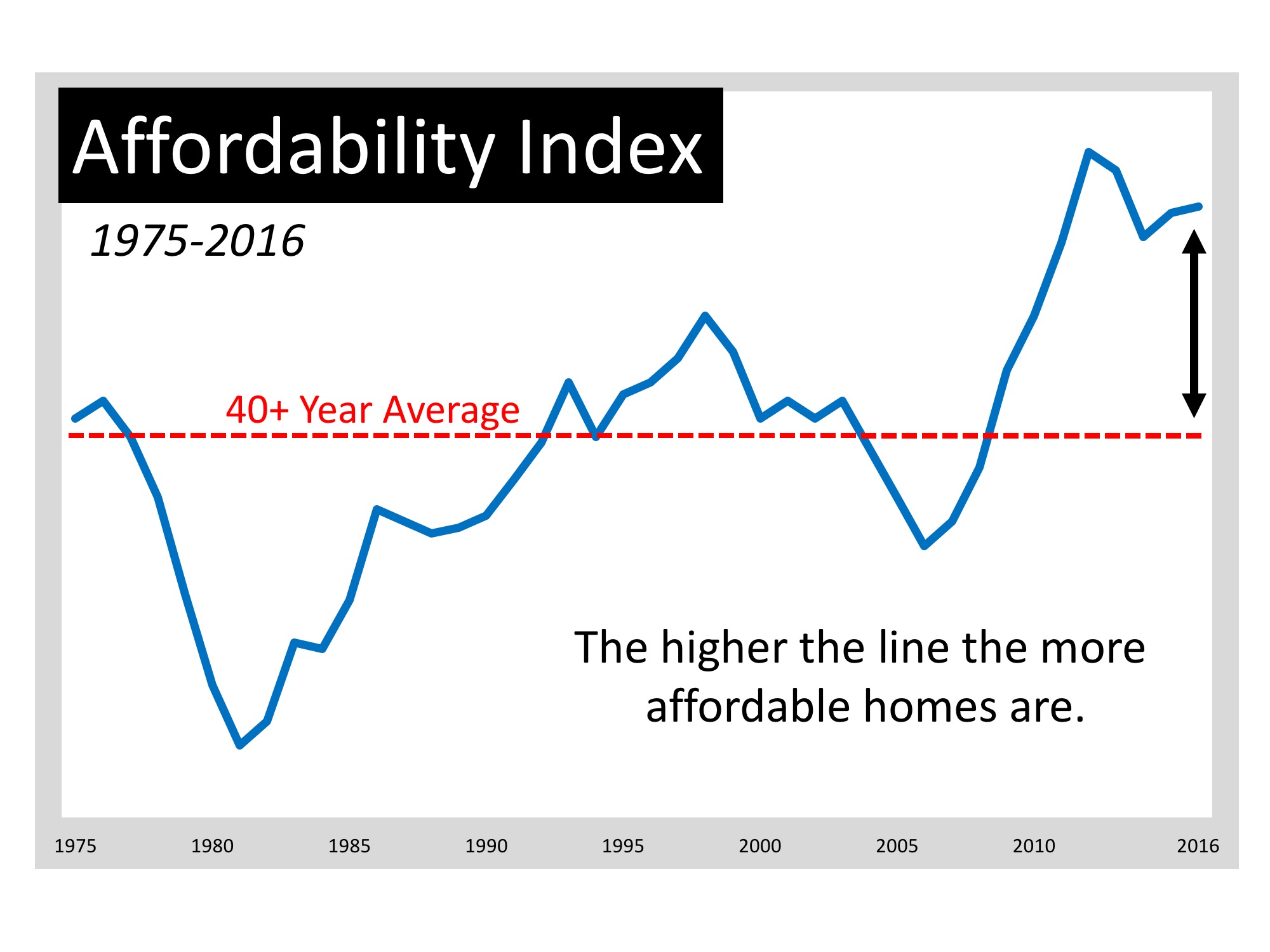 The graph shows that housing affordability is better now than at any other time in the last forty years, except during the housing crash last decade.
(Remember that during the crash you could purchase distressed properties – foreclosures and short sales – at 20-50% discounts.)
There is no doubt that with home prices and mortgage rates on the rise, the affordability index will continue to fall. That is why if you are thinking of moving up, you probably shouldn't wait.
Bottom Line
If you have held off on moving up to your family's dream home because you were hoping to time the market, that time has come.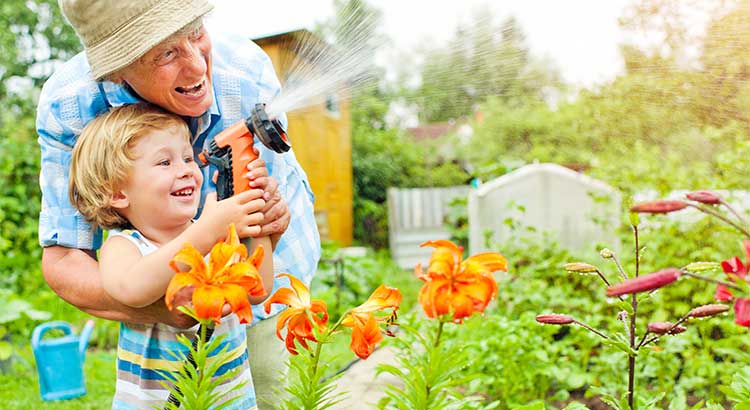 Just like our clocks this weekend in the majority of the country, the housing market will soon "spring forward!" Similar to tension in a spring, the lack of inventory available for sale in the market right now is what is holding back the market.
Many potential sellers believe that waiting until Spring is in their best interest, and traditionally they would have been right.
Buyer demand has seasonality to it, which usually falls off in the winter months, especially in areas of the country impacted by arctic temperatures and conditions.
That hasn't happened this year.
Demand for housing has remained strong as mortgage rates have remained near historic lows. Even with the recent increase in rates, buyers are still able to lock in an affordable monthly payment. Many more buyers are jumping off the fence and into the market to secure a lower rate.
The National Association of Realtors (NAR) recently reported that the top 10 dates sellers listed their homes in 2017 all fell in April, May, or June.
Those who act quickly and list now could benefit greatly from additional exposure to buyers prior to a flood of more competition coming to market in the next few months.
Bottom Line
If you are planning on selling your home in 2018, let's get together to evaluate the opportunities in our market.
Some Highlights:
Don't forget to set your clocks forward this Sunday, March 11th at 2:00 AM EST in observance of Daylight Saving Time.
Unless of course, you are a resident of Arizona or Hawaii!
Every hour in the United States: 614 homes are sold, 81 homes regain equity (meaning they are no longer underwater on their mortgage), and the median home price rises $1.51!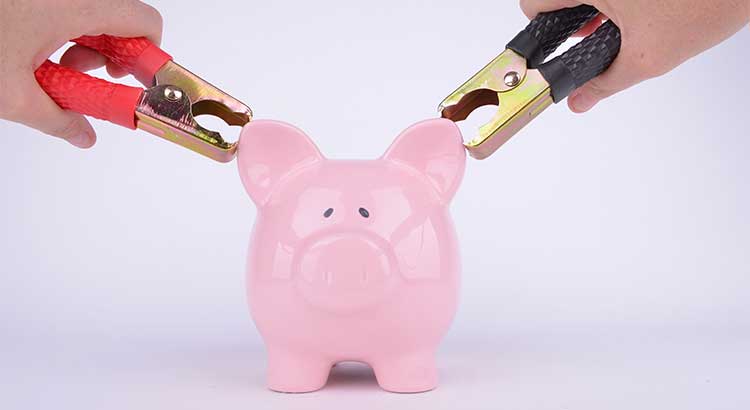 According to data released by the Internal Revenue Service (IRS), Americans can expect an estimated average refund of $2,840 this year when filing their taxes. This is down slightly from the average refund of $2,895, last year.
Tax refunds are often thought of as 'extra money' that can be used toward larger goals; for anyone looking to buy a home in 2018, this can be a great jump start toward a down payment!
The map below shows the average tax refund Americans received last year by state. (The refunds received for the 2017 tax year should continue to reflect these numbers as the new tax code will go into effect for 2018 tax filings.)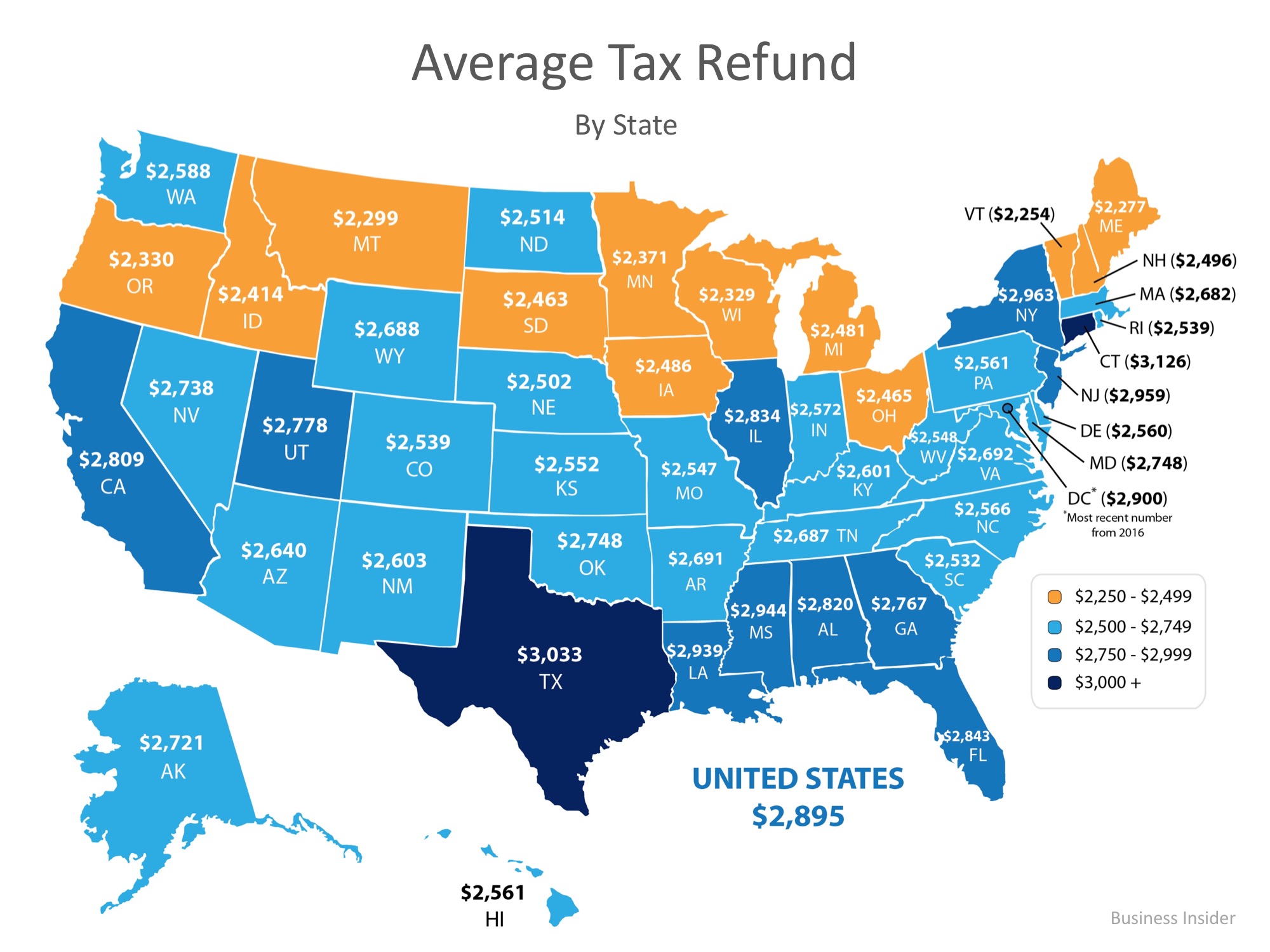 Many first-time buyers believe that a 20% down payment is required to qualify for a mortgage. Programs from the Federal Housing Authority, Freddie Mac, and Fannie Mae all allow for down payments as low as 3%, with Veterans Affairs Loans allowing many veterans to purchase a home with 0% down.
If you started your down payment savings with your tax refund check this year, how close would you be to a 3% down payment?
The map below shows what percentage of a 3% down payment is covered by the average tax refund by taking into account the median price of homes sold by state.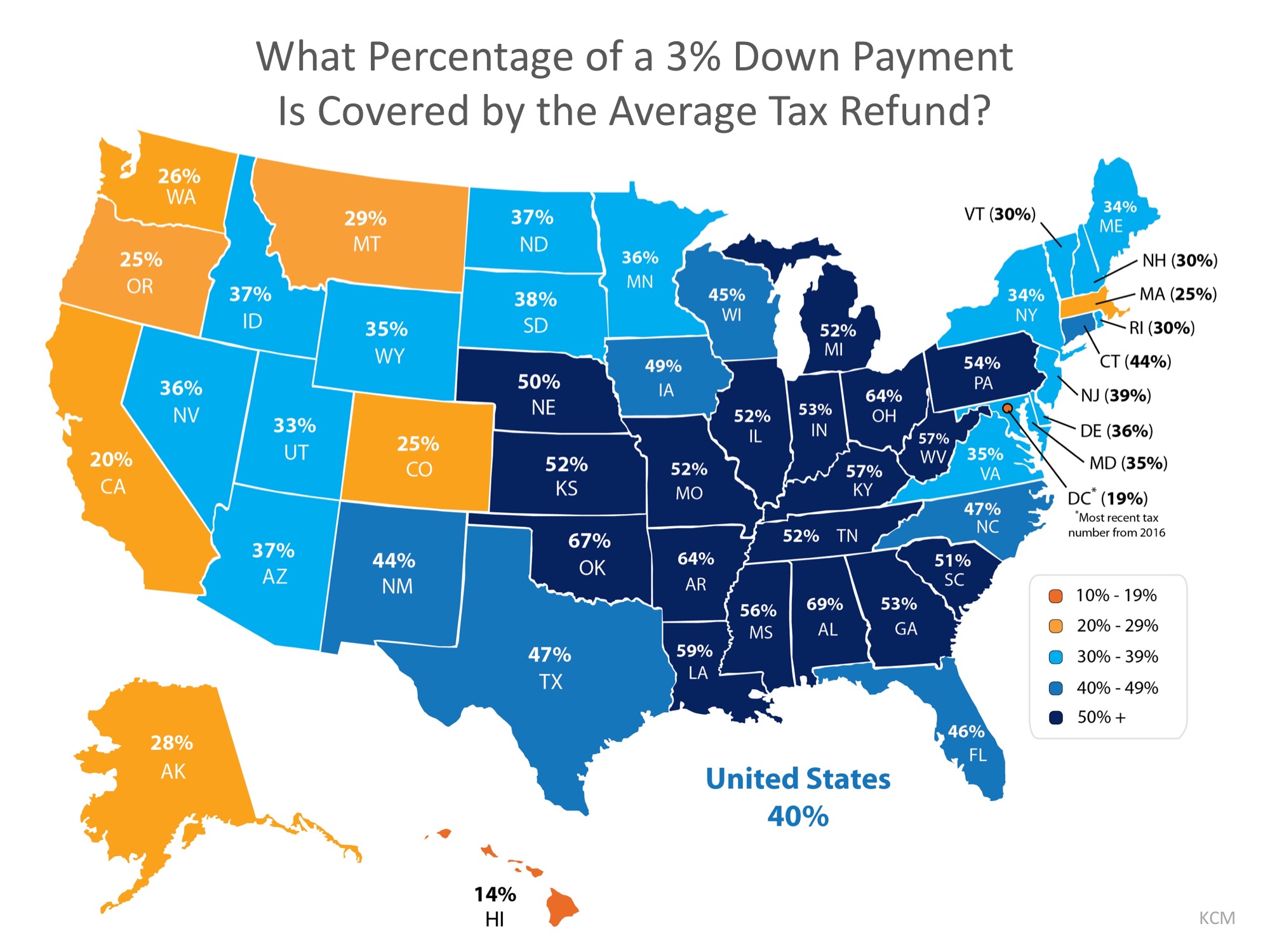 The darker the blue, the closer your tax refund gets you to homeownership! For those in Alabama looking to purchase their first homes, their tax refund could potentially get them 69% closer to that dream!
Bottom Line
Saving for a down payment can seem like a daunting task. But the more you know about what's required, the more prepared you can be to make the best decision for you and your family! This tax season, your refund could be your key to homeownership!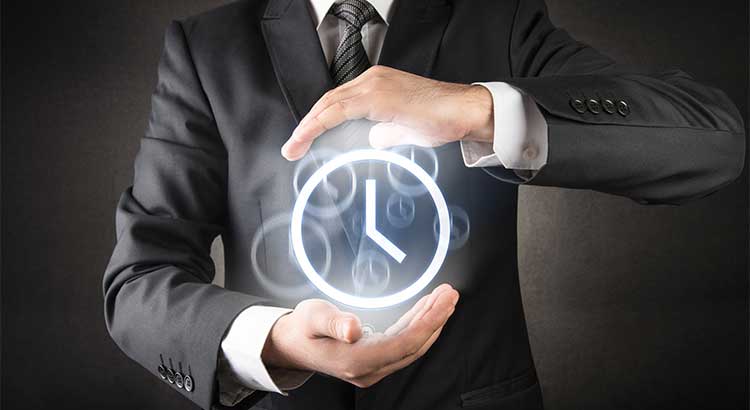 We all realize that the best time to sell anything is when demand for that item is high, and the supply of that item is limited. Two major reports released by the National Association of Realtors (NAR) revealed information that suggests that now is a great time to sell your house.
Let's look at the data covered in the latest REALTORS® Confidence Index and Existing Home Sales Report.
REALTORS® CONFIDENCE INDEX
Every month, NAR surveys "over 50,000 real estate practitioners about their expectations for home sales, prices and market conditions." This month, the index showed (again) that homebuying demand continued to outpace the supply of homes available in January.
The map below illustrates buyer demand broken down by state (the darker your state, the stronger demand there is).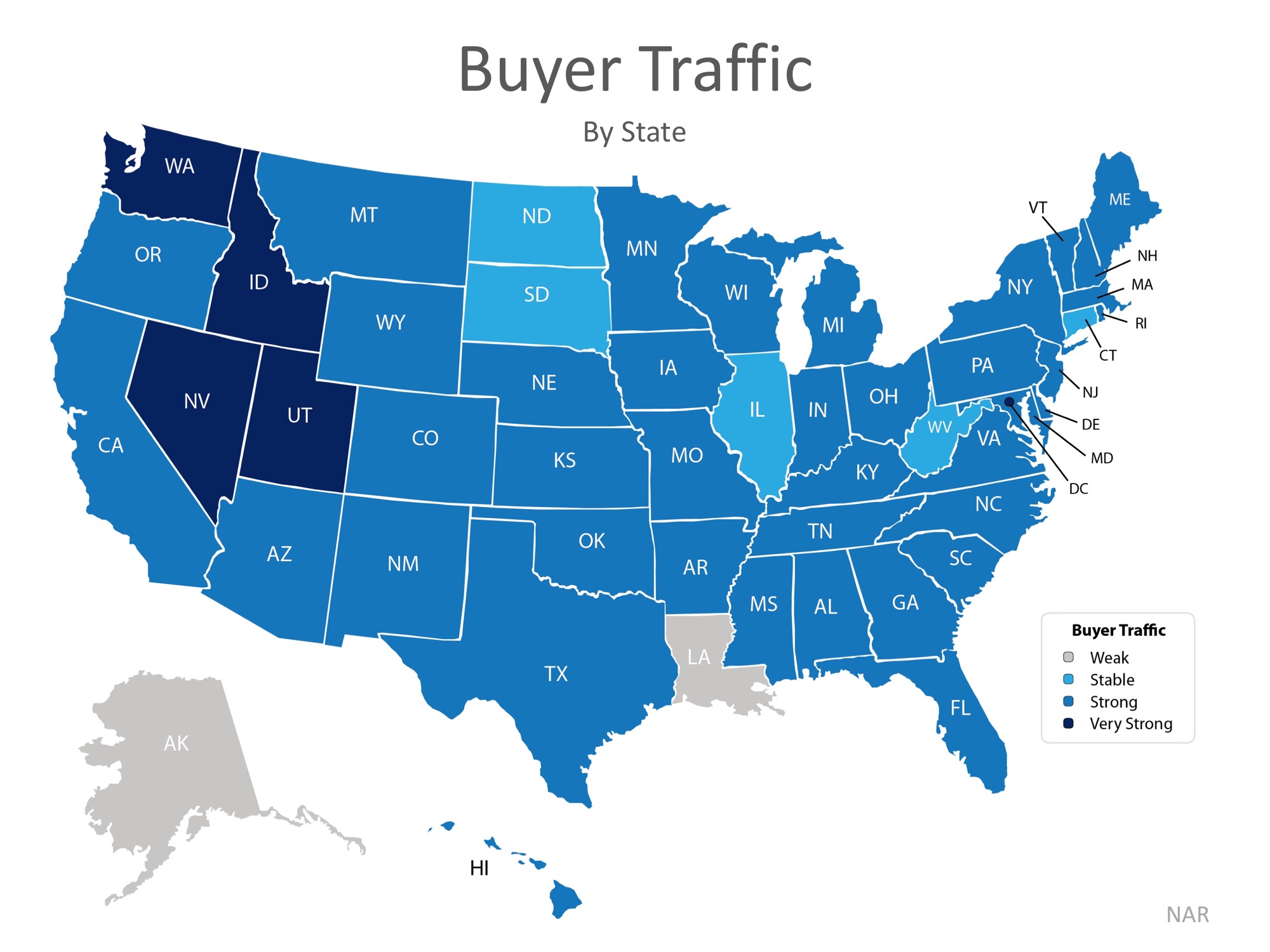 In addition to revealing high demand, the index also shows that compared to conditions in the same month last year, seller traffic conditions were 'weak' in 22 states, 'stable' in 25 states, and 'strong' in only 4 states (Alaska, Nevada, North Dakota & Utah).
Takeaway: Demand for housing continues to be strong but supply is struggling to keep up, and this trend is likely to continue throughout 2018.
THE EXISTING HOME SALES REPORT
The most important data revealed in the report was not sales but was instead the inventory of homes for sale (supply). The report explained:
Total housing inventory rose 4.1% from December to 1.52 million homes available for sale.
Unsold inventory is 9.5% lower than a year ago, marking the 32nd consecutive month with year-over-year declines.
This represents a 3.4-month supply at the current sales pace.
According to Lawrence Yun, Chief Economist at NAR:
"Another month of solid price gains underlines this ongoing trend of strong demand and weak supply. The underproduction of single-family homes over the last decade has played a predominant role in the current inventory crisis that is weighing on affordability."
In real estate, there is a guideline that often applies; when there is less than a 6-month supply of inventory available, we are in a seller's market and we will see appreciation. Between 6-7 months is a neutral market, where prices will increase at the rate of inflation. More than a 7-month supply means we are in a buyer's market and should expect depreciation in home values.
As we mentioned before, there is currently a 3.4-month supply, and houses are going under contract fast. The Existing Home Sales Report shows that 43% of properties were on the market for less than a month when sold.
In January, properties sold nationally were typically on the market for 42 days. As Yun notes, this will continue unless more listings come to the market.
"While the good news is that Realtors in most areas are saying buyer traffic is even stronger than the beginning of last year, sales failed to follow course and far lagged last January's pace. It's very clear that too many markets right now are becoming less affordable and desperately need more new listings to calm the speedy price growth."
Takeaway: Inventory of homes for sale is still well below the 6-month supply needed for a normal market and supply will 'fail to catch up with demand' if a 'sizable' supply does not enter the market.
Bottom Line
If you are going to sell, now may be the time to take advantage of the ready, willing, and able buyers that are still out searching for your house.
Some Highlights:
Many buyers are purchasing a home with a down payment as little as 3%.
You may already qualify for a loan, even if you don't have perfect credit.
Take advantage of the knowledge of your local professionals who are there to help you determine how much you can afford.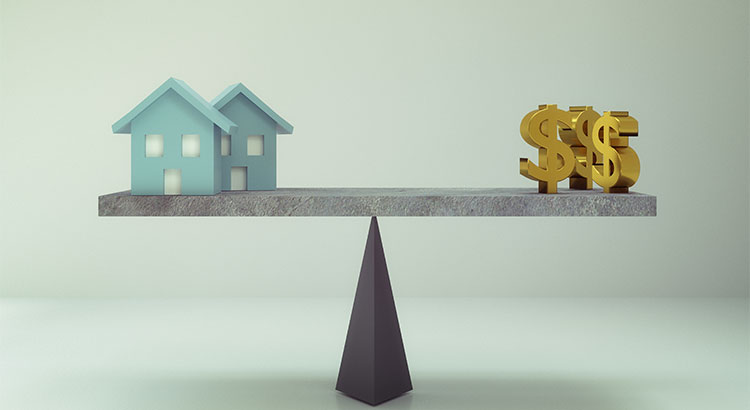 Every homeowner wants to make sure they maximize their financial reward when selling their home. But how do you guarantee that you receive the maximum value for your house?
Here are two keys to ensure that you get the highest price possible.
1. Price it a LITTLE LOW 
This may seem counterintuitive, but let's look at this concept for a moment. Many homeowners think that pricing their homes a little OVER market value will leave them with room for negotiation. In actuality, this just dramatically lessens the demand for your house (see chart below).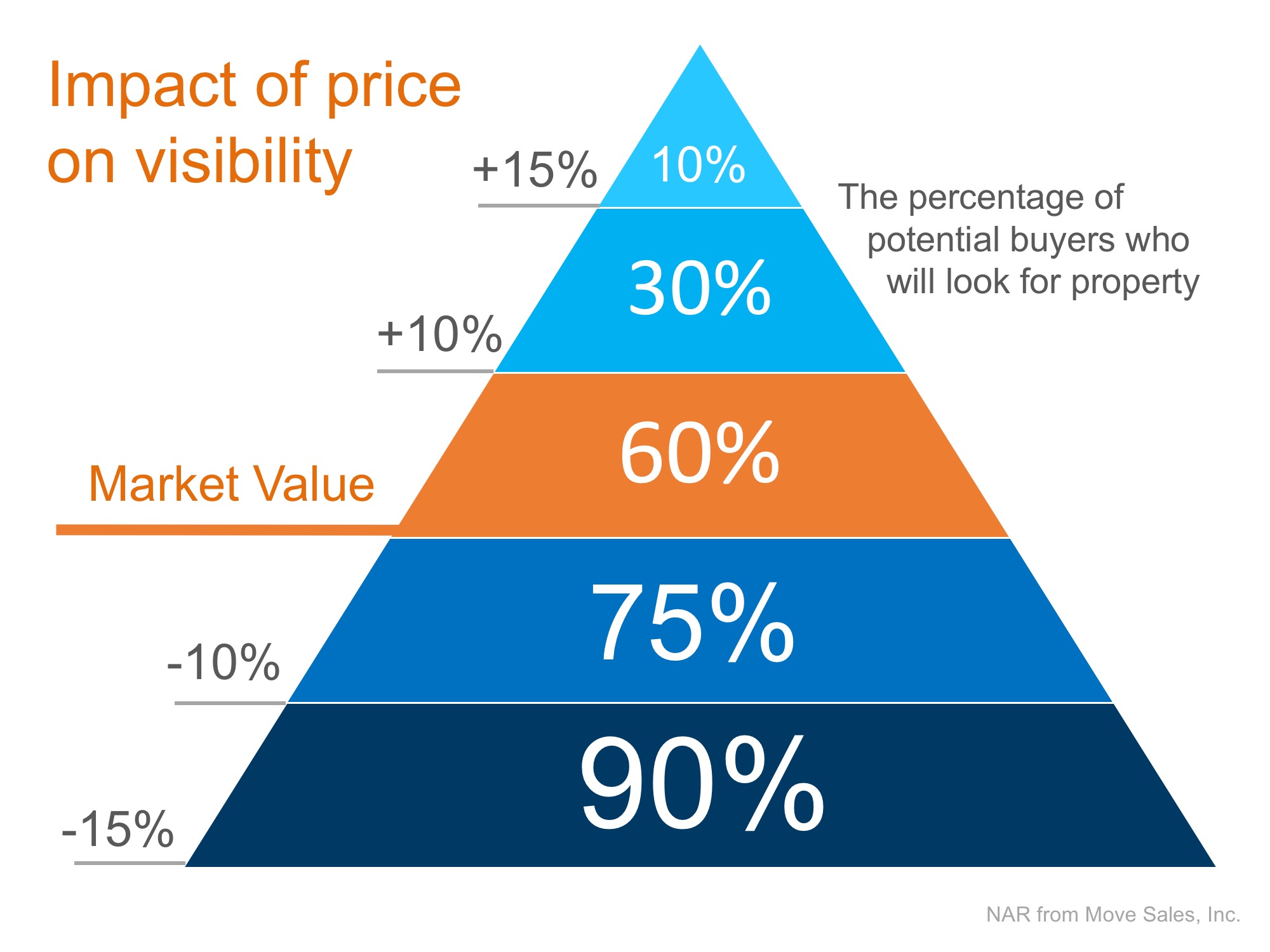 Instead of the seller trying to 'win' the negotiation with one buyer, they should price it so that demand for the home is maximized. By doing this, the seller will not be fighting with a buyer over the price but will instead have multiple buyers fighting with each other over the house.
Realtor.com gives this advice:
"Aim to price your property at or just slightly below the going rate. Today's buyers are highly informed, so if they sense they're getting a deal, they're likely to bid up a property that's slightly underpriced, especially in areas with low inventory."
2. Use a Real Estate Professional
This, too, may seem counterintuitive. The seller may think they would make more money if they didn't have to pay a real estate commission. With this being said, studies have shown that homes typically sell for more money when handled by a real estate professional.
A study by Collateral Analytics, reveals that FSBOs don't actually save any money, and in some cases may be costing themselves more, by not listing with an agent.
In the study, they analyzed home sales in a variety of markets in 2016 and the first half of 2017. The data showed that:
"FSBOs tend to sell for lower prices than comparable home sales, and in many cases below the average differential represented by the prevailing commission rate."
The results of the study showed that the differential in selling prices for FSBOs when compared to MLS sales of similar properties is about 5.5%. Sales in 2017 suggest the average price was near 6% lower for FSBO sales of similar properties.
Bottom Line
Price your house at or slightly below the current market value and hire a professional. This will guarantee that you maximize the price you get for your house.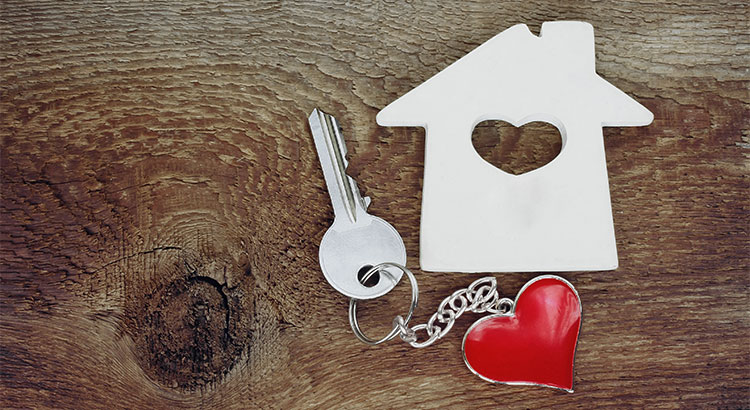 According to the National Association of REALTORS most recent Profile of Home Buyers & Sellers, married couples once again dominated the first-time homebuyer statistics in 2017 at 57% of all buyers. It is no surprise that having two incomes to save for down payments and contribute to monthly housing costs makes buying a home more attainable.
But, many couples are also deciding to buy a home before spending what would be a down payment on a wedding, as unmarried couples made up 16% of all first-time buyers last year.
If you're single, don't fret! Single women made up 18% of first-time buyers in 2017, while single men accounted for 7% of buyers. A recent report pointed to a sense of responsibility and commitment that drives many single women to want to own their own homes rather than rent someone else's.
Here is the breakdown of all first-time homebuyers in 2017 by percentage of all buyers, income, and age: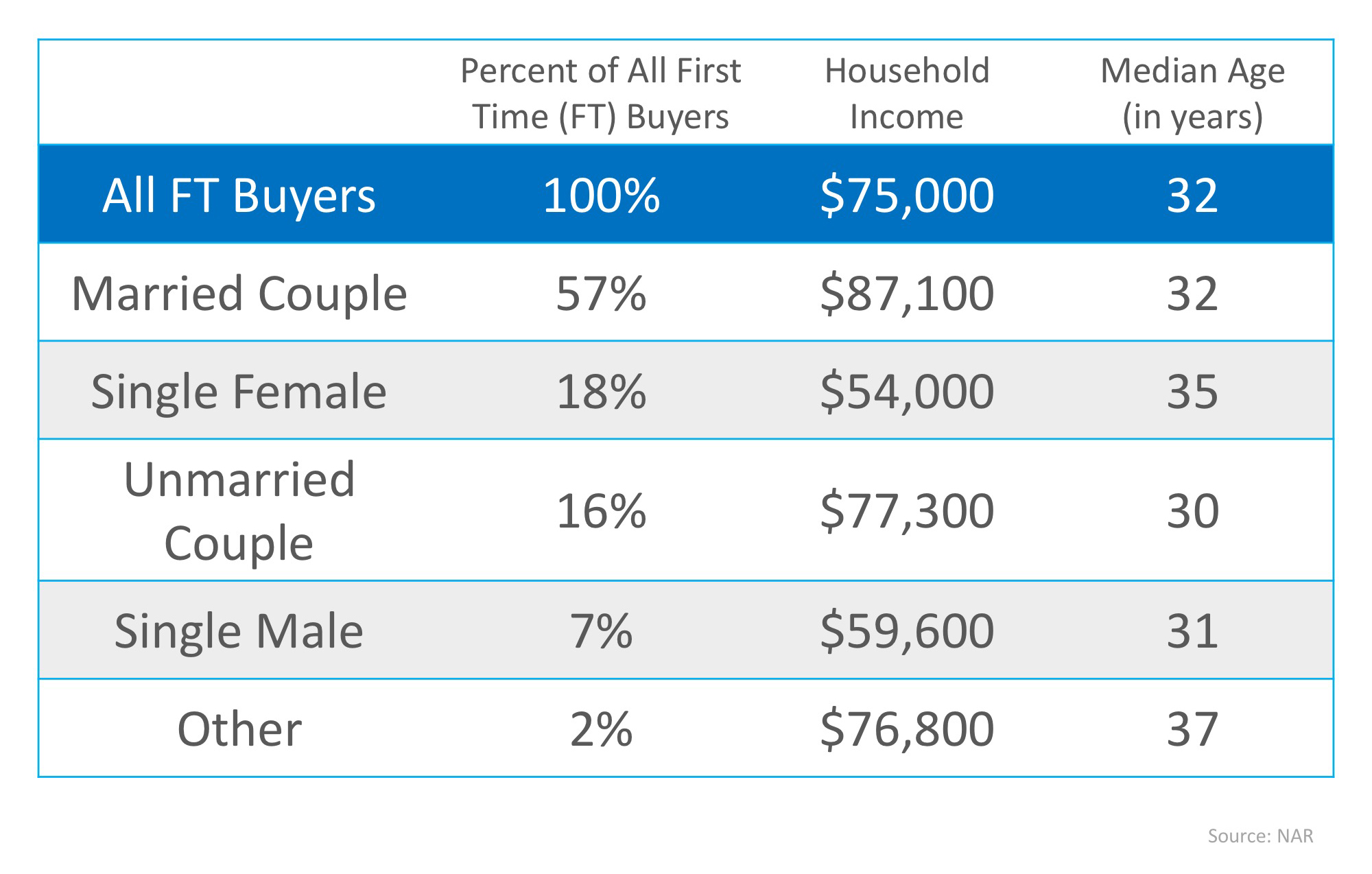 Bottom Line
You may not be that much different than those who have already purchased their first homes. Let's get together to determine if your dream home is already within your grasp!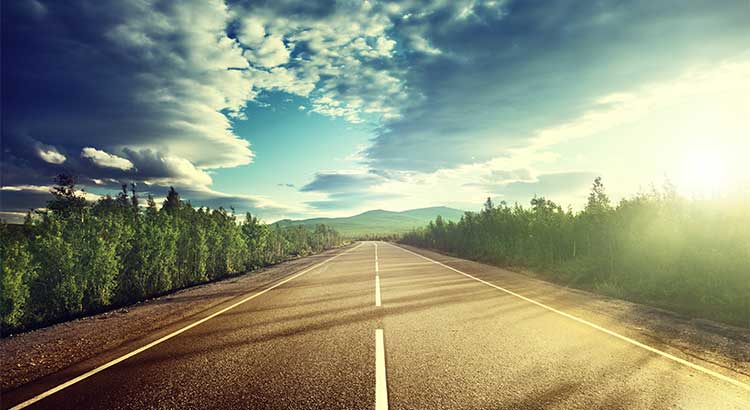 The interest rate you pay on your home mortgage has a direct impact on your monthly payment. The higher the rate the greater the payment will be. That is why it is important to know where rates are headed when deciding to start your home search.
Below is a chart created using Freddie Mac's U.S. Economic & Housing Marketing Outlook. As you can see, interest rates are projected to increase steadily over the course of the next 12 months.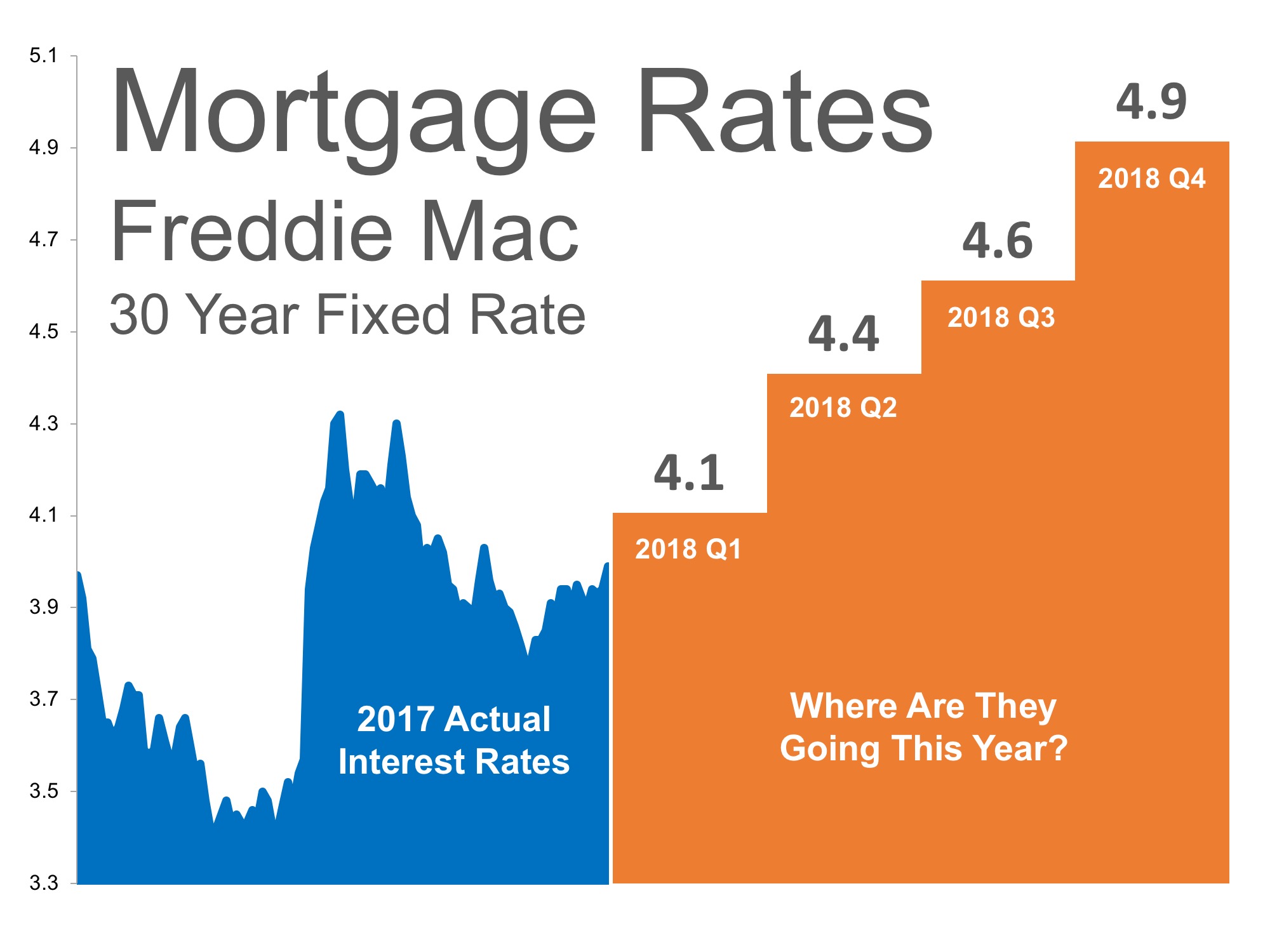 How Will This Impact Your Mortgage Payment?
Depending on the amount of the loan that you secure, a half of a percent (.5%) increase in interest rate can increase your monthly mortgage payment significantly.
According to CoreLogic's latest Home Price Index, national home prices have appreciated 7.0% from this time last year and are predicted to be 4.2% higher next year.
If both the predictions of home price and interest rate increases become reality, families would wind up paying considerably more for their next home.
Bottom Line 
Even a small increase in interest rate can impact your family's wealth. Let's get together to evaluate your ability to purchase your dream home.