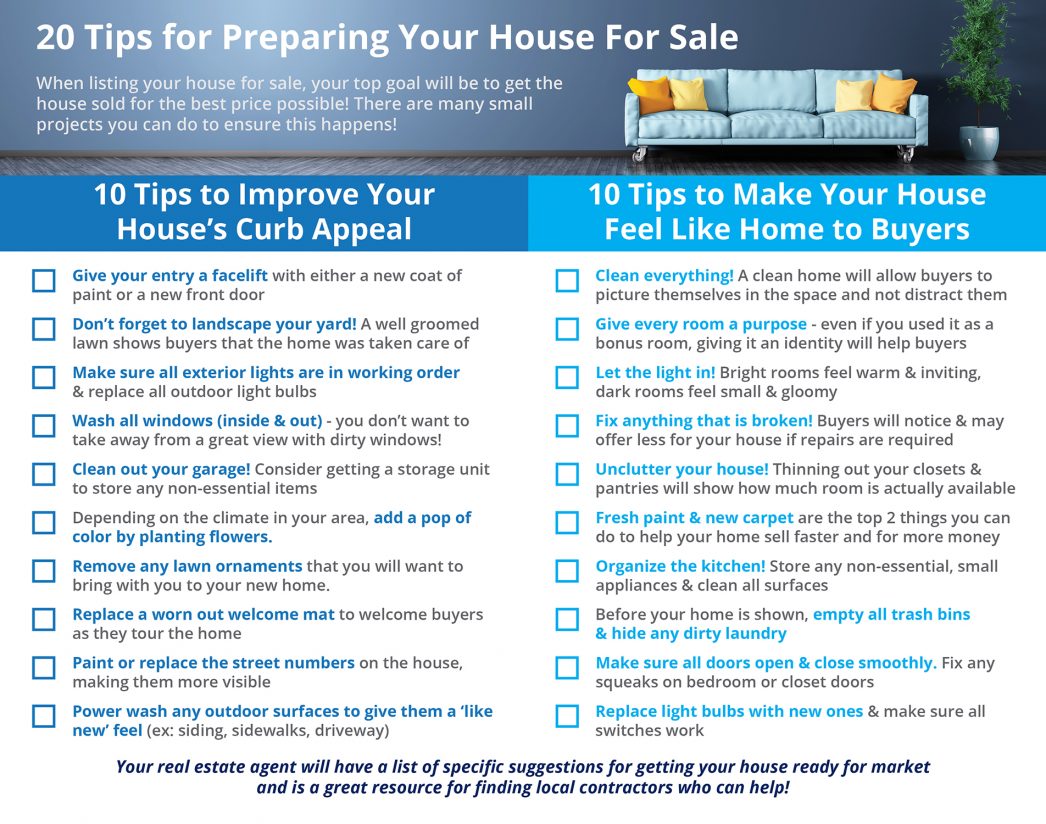 Highlights:
When listing your house for sale your top goal will be to get the home sold for the best price possible!
There are many small projects that you can do to ensure this happens!
Your real estate agent will have a list of specific suggestions for getting your house ready for market and is a great resource for finding local contractors who can help!
Minecraft modded client said at April 22nd, 2018 at 1:07 pm

You will surely enjoy playing this intense gme which
you could fantaszy and creativoty and apso at the
same time frame enjoy annd relax. If you think this is tooo difficult, a minimum
of you need to be acquainted with the installer program that allows you
to automatically install the mods. My mind
is slowly being eaten away with that treacfherously addictive game, and I
can't execute a thing about it.
Leave a Reply