Community Information/Events Category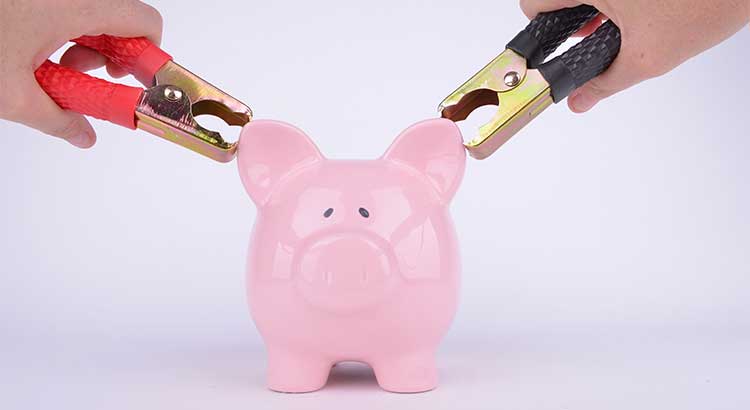 According to data released by the Internal Revenue Service (IRS), Americans can expect an estimated average refund of $2,840 this year when filing their taxes. This is down slightly from the average refund of $2,895, last year.
Tax refunds are often thought of as 'extra money' that can be used toward larger goals; for anyone looking to buy a home in 2018, this can be a great jump start toward a down payment!
The map below shows the average tax refund Americans received last year by state. (The refunds received for the 2017 tax year should continue to reflect these numbers as the new tax code will go into effect for 2018 tax filings.)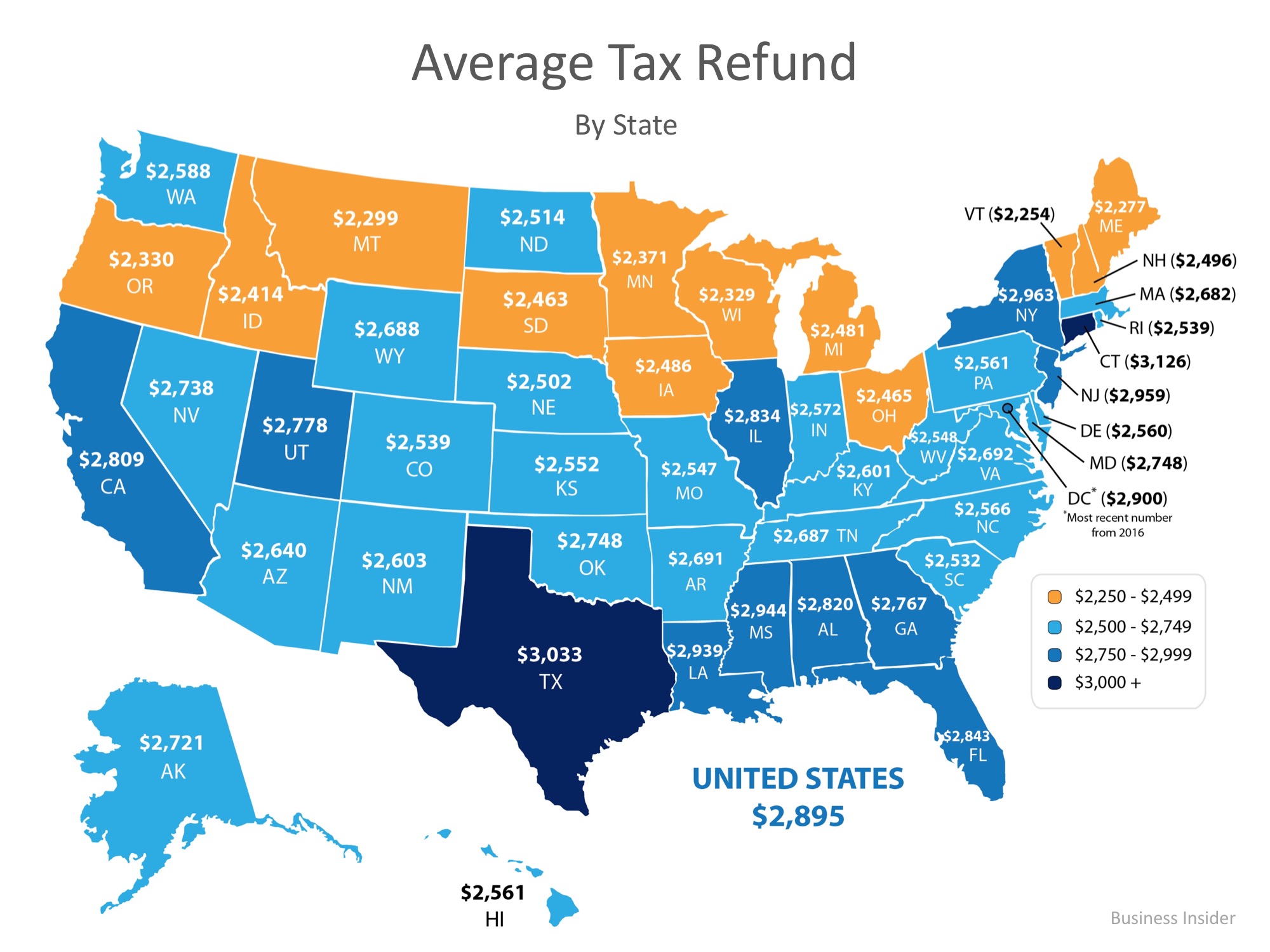 Many first-time buyers believe that a 20% down payment is required to qualify for a mortgage. Programs from the Federal Housing Authority, Freddie Mac, and Fannie Mae all allow for down payments as low as 3%, with Veterans Affairs Loans allowing many veterans to purchase a home with 0% down.
If you started your down payment savings with your tax refund check this year, how close would you be to a 3% down payment?
The map below shows what percentage of a 3% down payment is covered by the average tax refund by taking into account the median price of homes sold by state.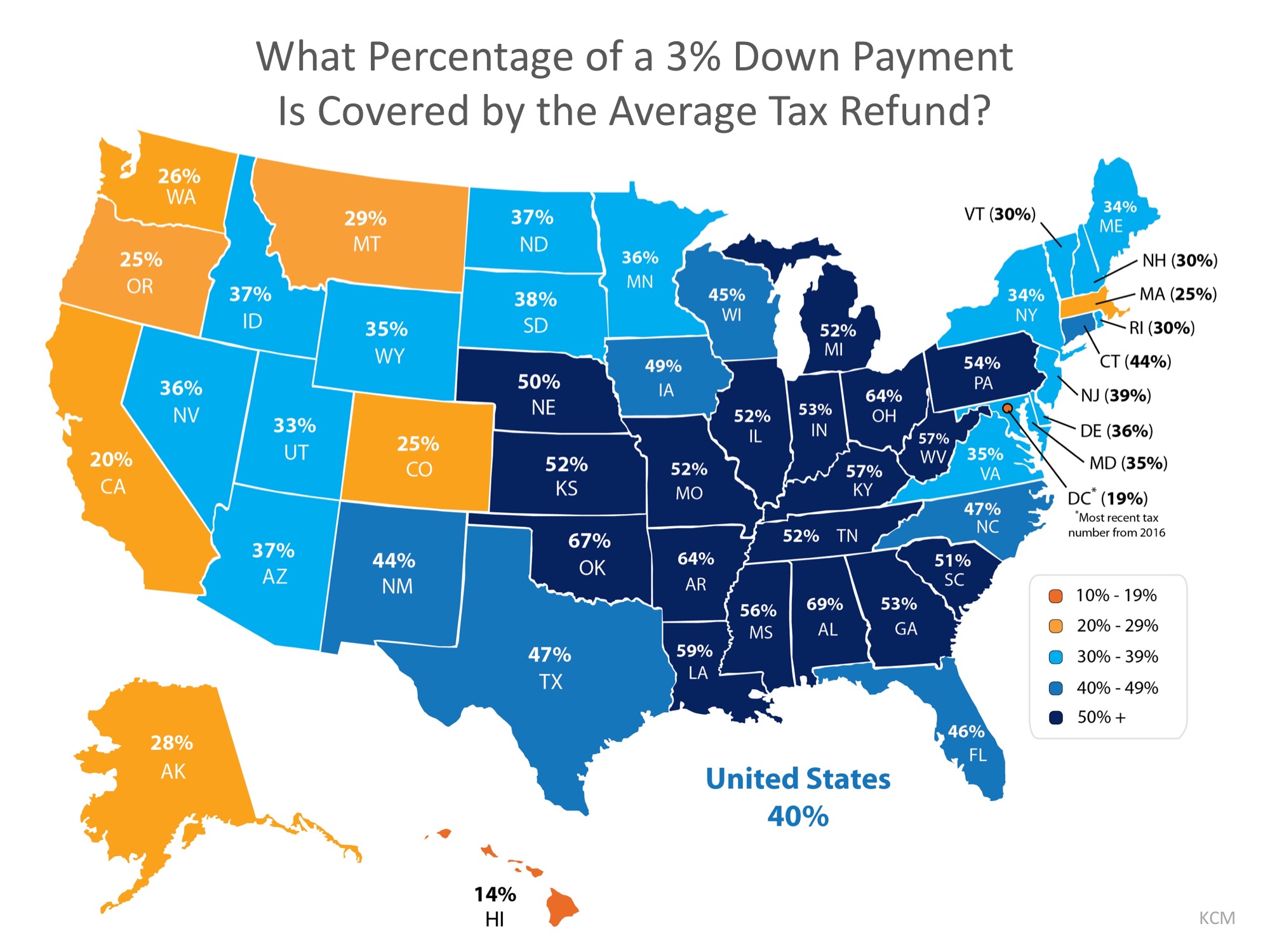 The darker the blue, the closer your tax refund gets you to homeownership! For those in Alabama looking to purchase their first homes, their tax refund could potentially get them 69% closer to that dream!
Bottom Line
Saving for a down payment can seem like a daunting task. But the more you know about what's required, the more prepared you can be to make the best decision for you and your family! This tax season, your refund could be your key to homeownership!
40%  Of  Homeowners in Atlanta are married, and Atlanta is in the top 5 city for singles!
According to Realestate.com….
The U.S. demographics have changed, and for the first time more households are unmarried. Fifty-one percent of households are headed by an unmarried person. With more single people, we wanted to know if more single people are buying homes. According to the Wall Street Journal, men are buying homes at approximately the same rate as the 1980s; about 10 percent of homebuyers are single men. Single women, however, are buying more homes. In the 1980s single men and women bought homes at similar rates, but in the 2000s approximately 20 percent of homebuyers are single women, compared to single men representing 10 percent of homebuyers.
Married People are Homeowners
The cities with a high percentage of married people have a high percentage of homeowners. In cities with more than 30 percent married, we find that, on average, 50 percent of homes are occupied by homeowners. In comparison, cities with larger single populations, less than 30 percent married, only 39 percent of homes are occupied by homeowners.
So, married people are more likely to buy homes – this is hardly surprising. There is a reason they refer to getting married as settling down. When saving up for a down payment, it's also easier to buy a home with dual income. The pros of renting – greater mobility, low maintenance costs and less responsibility – appeal to the single population.
While the percentage of the population that is married is correlated with homeownership, the prices of homes for sale in the city are not. Comparing median home listing prices and percentage of homeownership, we found little relationship between these figures.


Love, Marriage & Homeownership

Super Bowl Appearances vs. Real Estate Prices
You don't have  to be in real estate to see that land is being developed in East
Cobb for new homes.   This is the first movement of building that has really happened since the real estate crash of 2007.  There are a few last pieces of land in East Cobb which new homes will sit and there is no question in my mind that they will sell like hot cakes!!
East Cobb has grown older, and to have the location, schools and lower taxes that Cobb County has with a brand new home is very desirable for buyers.
It's going to be an exciting next couple of years watching this growth in an area where the quality of life is good, and to have brand new product will bring  jobs, and new families here to our community.
It will be a great time if have always wanted new but did not want to move far out,  for you to get that sparkling, never lived in before house right here in the heart of East Cobb.
Well its that time tomorrow! Everyone has been waiting  regardless which side party you belong to or who your voting for, the most important thing is to vote of course.  I really liked Seth Godins blog today on "WhyVote? The Marketing Dynamics of Apathy . He puts it like it is, if you don't vote you've opted out of the marketplace, kind of like wanting to sell your home but not telling anyone that you're selling.  I hope to see you tomorrow the polls.
EAST COBB VOTING PRECINCTS (ZIP Codes 30062, 30067, 30068)
Related Topics: Cobb Elections, East Cobb, Georgia General Election, and election 2012
It was golf at it's finest.  Rory yesterday in the PGA tour just walking away with the lead with incredible golf, full composure, and
humility.   We all love a humble superstar, they don't come around very often, and when it does, especially in golf, it is a nice change.
I think its the same in real estate, in the boom years of the market, many agents did not have to do anything for their clients and homes would sell. Today agents that are active and making a full time living in the market we have had since 2007 are some of the best in the business.  The others got out when times got tough and it wasn't easy anymore.
I never knew the boom times, the "easy" market, where anyone could be a superstar.
Honestly, I felt the same way about agents that probably many of you did at the time as well. They make too much money for the effort they put in. They don't know what they are doing and worst of all they seem a bit arrogant.
I really believe that I am a better agent for you because I have been successful in a tough market, I understand this market and it's very cool now because it is starting to turn—finally.
I am excited about what I am seeing out there and it is a happier news when I am talking with sellers these days.  If you are thinking of moving, call me today, I promise to be humble and honest with you, not arrogant or all knowing, I will listen to your needs and advise you on how I can help you in this transitioning market place to help you benefit the most.  It's not about me, it's about you!  Call me today at 770-354-0243!
Today at midnight  is the deadline for  registration for the very popular 5th annual Dog Days 5K Run sponsored by the East Cobb Rotary
with proceeds going to East Cobb Charities.
Come join me and most of East Cobb as we take part in this family fun event!
This is a fun run to do on a August summer morning, and it goes to a great cause. There are some new prizes this year in 2012.
Cash awards in the 5K to the Overall Open, Masters and Grand Masters Male & Female
Medals to top 3 finishers in 14 age groups from 10& under to 70 & over. Ribbons to all finishers in the 1K Run/Walk.
All parking will be at the start/finish at Johnson Ferry Baptist Church ( you can't miss Johnson Ferry Baptist, its one of the biggest on Johnson Ferry on the right if you are traveling south on Johnson Ferry before you get to Lower Roswell Rd.
Click here to register or call the 24-hour Race Hotline – 678-535-344
There is a great hike right in the middle of East Cobb off of Lower Roswell Rd across from the Ashforde Subdivision and many people don't even realize it is there.  Take a look and call me today for other great tips about living in East Cobb! 770-354-0243
Even though most of the dogwoods around Atlanta have already bloomed
because of our early spring. Check out the dogwood festival this weekend. Click here for more info
One thing that I love about living in Atlanta is that there is always something going on and with our beautiful weather and climate, our interantional airport and home of many top companies,  this is a excellent quality of life here in Atlanta.   It's a great time to buy a home here as well.  So if you are moving to Atlanta soon call me today at 770-354-0243 or email me, I can help you find your perfect Atlanta home, you'll love living here!