Seller Tips Category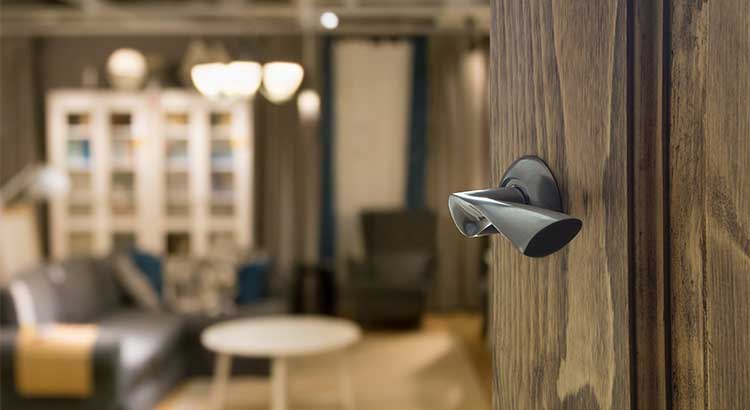 So, you've decided to sell your house. You've hired a real estate professional to help you through the entire process, and they have asked you what level of access you want to provide to your potential buyers.
There are four elements to a quality listing. At the top of the list is Access, followed by Condition, Financing, and Price. There are many levels of access that you can provide to your agent so that he or she can show your home.
Here are five levels of access that you can give to buyers, along with a brief description:
Lockbox on the Door – this allows buyers the ability to see the home as soon as they are aware of the listing, or at their convenience.
Providing a Key to the Home – although the buyer's agent may need to stop by an office to pick up the key, there is little delay in being able to show the home.
Open Access with a Phone Call – the seller allows showings with just a phone call's notice.
By Appointment Only (example: 48-Hour Notice) – Many buyers who are relocating for a new career or promotion start working in that area prior to purchasing their home. They often like to take advantage of free time during business hours (such as their lunch break) to view potential homes. Because of this, they may not be able to plan their availability far in advance or may be unable to wait 48 hours to see the house.
Limited Access (example: the home is only available on Mondays or Tuesdays at 2pm or for only a couple of hours a day) – This is the most difficult way to be able to show your house to potential buyers.
With May proving to be the best month to sell your home, access can make or break your ability to get the price you are looking for, or even sell your house at all.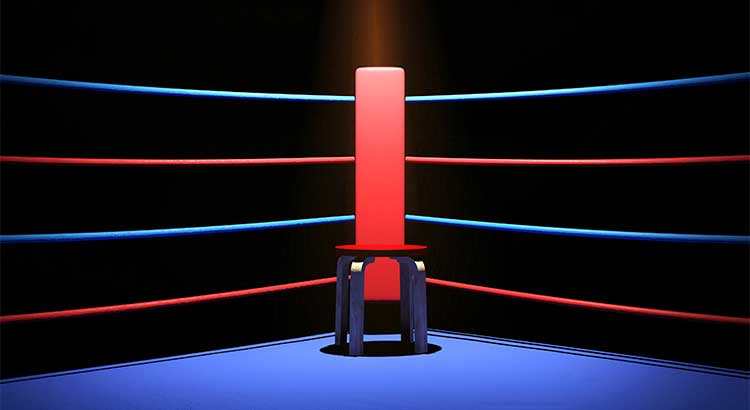 With home prices on the rise and buyer demand strong, some sellers may be tempted to try and sell their homes on their own (FSBO) without using the services of a real estate professional.
Real estate agents are trained and experienced in negotiation and, in most cases, the seller is not. Sellers must realize that their ability to negotiate will determine whether or not they get the best deal for themselves and their families.
Here is a list of some of the people with whom the seller must be prepared to negotiate if they decide to FSBO:
The buyer who wants the best deal possible
The buyer's agent who solely represents the best interest of the buyer
The buyer's attorney (in some parts of the country)
The home inspection companies, which work for the buyer and will almost always find some problems with the house
The termite company if there are challenges
The buyer's lender if the structure of the mortgage requires the sellers' participation
The appraiser if there is a question of value
The title company if there are challenges with certificates of occupancy (CO) or other permits
The town or municipality if you need to get the CO permits mentioned above
The buyer's buyer in case there are challenges with the house your buyer is selling
Your bank in the case of a short sale
Bottom Line
The percentage of sellers who have hired real estate agents to sell their homes has increased steadily over the last 20 years. Let's get together and discuss all we can do to make the process easier for you.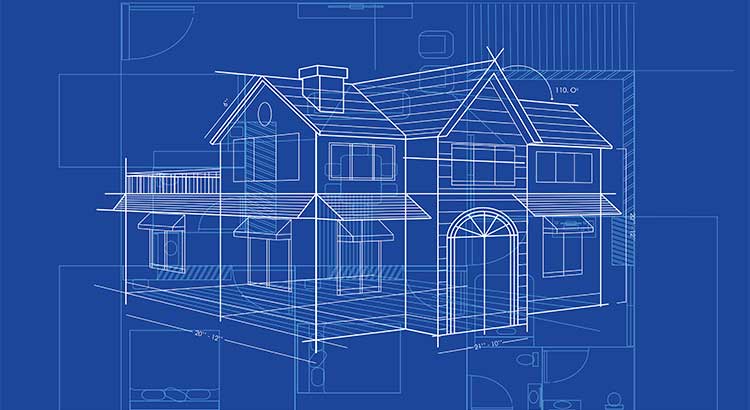 Last week, we shared "7 Factors To Consider When Choosing A Home To Retire In." For some homeowners, these seven factors can be taken into account with a home renovation, but is it worth it to remodel or change floor plans?
Let's look at this example.
Let's say you have a 4-bedroom colonial style home in a great school district. The neighborhood is amazing, and you are very comfortable there, but your kids are all grown up and the original benefits of the home no longer apply.
You've always wanted a huge master suite and are considering merging 3 of the smaller bedrooms on the second floor to achieve this dream.
In the short term, you are over the moon excited about your newly renovated oasis.
In the long term, when you go to sell your home down the road, you've now taken a 4-bedroom home in a great school district and turned it into a 2-bedroom home. Your pool of potential buyers has shrunk significantly and so has the value of your home (unless you are able to find someone who has the exact needs you have today!).
Why not consider listing your 4-bedroom home now and moving into a gorgeous 2-bedroom with a master suite? Your house can become a home for the next family looking for that perfect neighborhood with a great school district to raise their kids in!
You may even be able to achieve your dream in the same area you love, without having to give up your favorite restaurants and grocery stores.
Bottom Line
If you are debating a major renovation that would change the layout of your home, before you pick up that sledgehammer, let's get together and discuss the available listings in our area that might meet your needs today!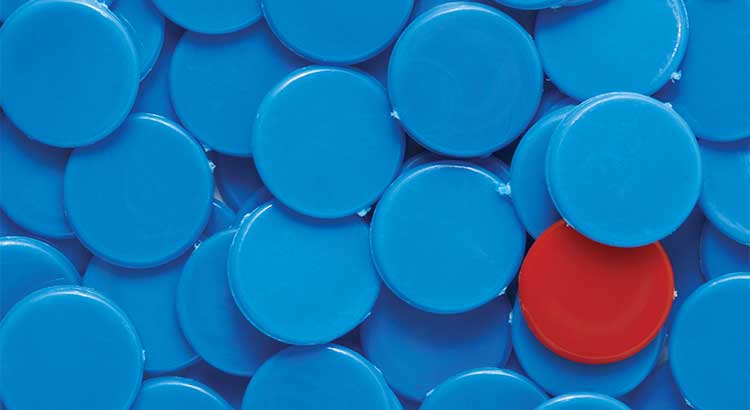 Some believe that the combined effects of the new tax code and rising mortgage rates will have an adverse impact on residential real estate prices in 2018. However, the clear majority of recently surveyed housing experts believe that home values will continue to rise this year.
What is the Home Price Expectation Survey?
Each quarter, Pulsenomics surveys a nationwide panel of economists, real estate experts and investment & market strategists. Those surveyed include experts such as:
Daniel Bachman, Senior Manager, U.S. Economics at Deloitte Services, LP
Kathy Bostjancic, Head of U.S. Macro Investors Service at Oxford Economics
David Downs, Real Estate Finance Professor at VCU
Edward Pinto, Resident Fellow at American Enterprise Institute
Albert Saiz, Director at MIT Center for Real Estate
Where do these experts see home values headed in 2018?
Here is a breakdown of where they see home values twelve months from now:
21.6% believe prices will appreciate by 6% or more
71.6% believe prices will appreciate between 3 and 5.99%
5.7% believe prices will appreciate between 0 and 2.99%
Only 1.1% believe prices will depreciate
Bottom Line
Almost ninety-nine percent of the top experts studying residential real estate believe that prices will appreciate this year, and over 93% believe home values will appreciate by at least 3%.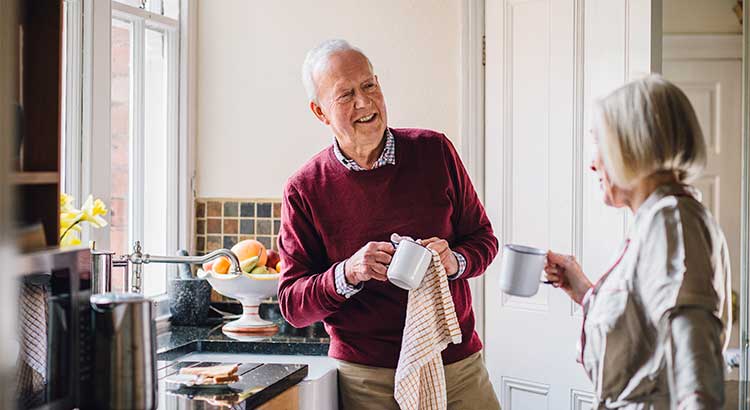 CoreLogic's latest Equity Report revealed that 675,000 US homeowners regained positive equity in their homes in 2017. This is great news for the country, as 95.1% of all mortgaged properties are now in a positive equity situation.
"U.S homeowners with mortgages (roughly 63% of all the properties) have seen their equity increase by a total of $908.4 billion since the fourth quarter 2016, an increase of 12.2%, year over year."
Price Appreciation = Good News for Homeowners
Frank Nothaft, CoreLogic's Chief Economist, explains:
"Home-price growth has been the primary driver of home-equity wealth creation. The CoreLogic Home Price Index grew 6.2 percent during 2017. The largest calendar-year increase since 2013. Likewise, the average growth in home equity was more than $15,000 during 2017, the most in four years."
He also believes this is a great sign for the market in 2018, saying:
"Because wealth gains spur additional consumer purchases, the rise in home-equity wealth during 2017 should add more than $50 billion to U.S. consumption spending over the next two to three years."  
This is great news for homeowners! But, do they realize that their equity position has changed?
A study by Fannie Mae suggests that many homeowners are not aware that they have regained equity in their homes as their investment has increased in value. For example, their study showed that 23% of Americans still believe their home is in a negative equity position when, in actuality, CoreLogic's report shows that only 4.9% of homes are in that position (down from 6.3% in Q4 2016).
The study also revealed that only 37% of Americans believe that they have "significant equity" (greater than 20%) when in actuality, 83% do!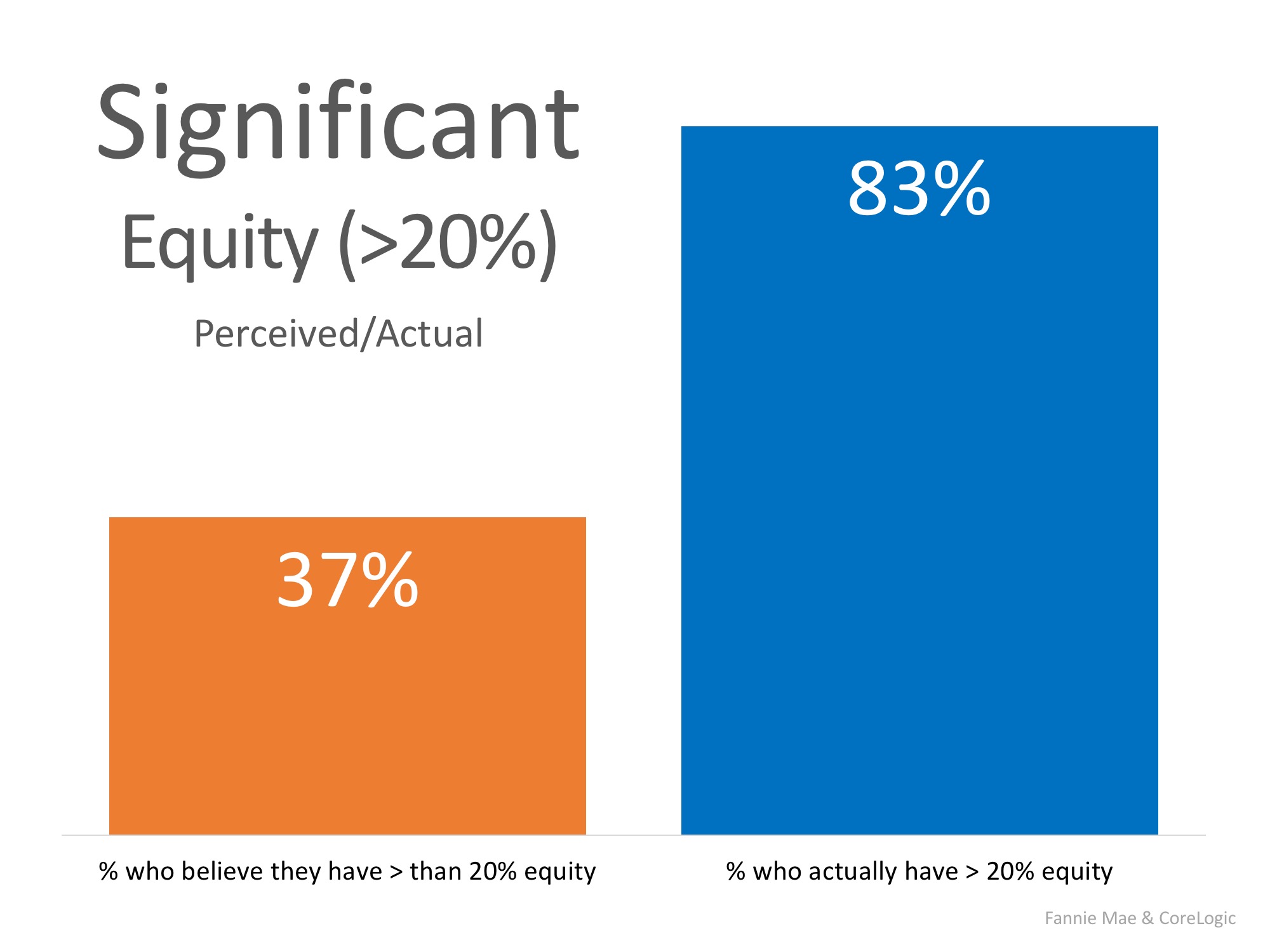 This means that 46% of Americans with a mortgage fail to realize the opportune situation they are in. With a sizeable equity position, many homeowners could easily move into a house (either larger or smaller) that better meets their current needs.
Fannie Mae spoke out on this issue in their report:
"Homeowners who underestimate their homes' values not only underestimate their home equity, they also likely underestimate 1) how large a down payment they could make with their home equity, 2) their chances of qualifying for mortgages, and, therefore, 3) their opportunities for selling their current homes and for buying different homes."
Bottom Line
If you are one of the many Americans who is unsure of how much equity you have built in your home, don't let that be the reason you fail to move on to your dream home in 2018! Let's get together to evaluate your situation!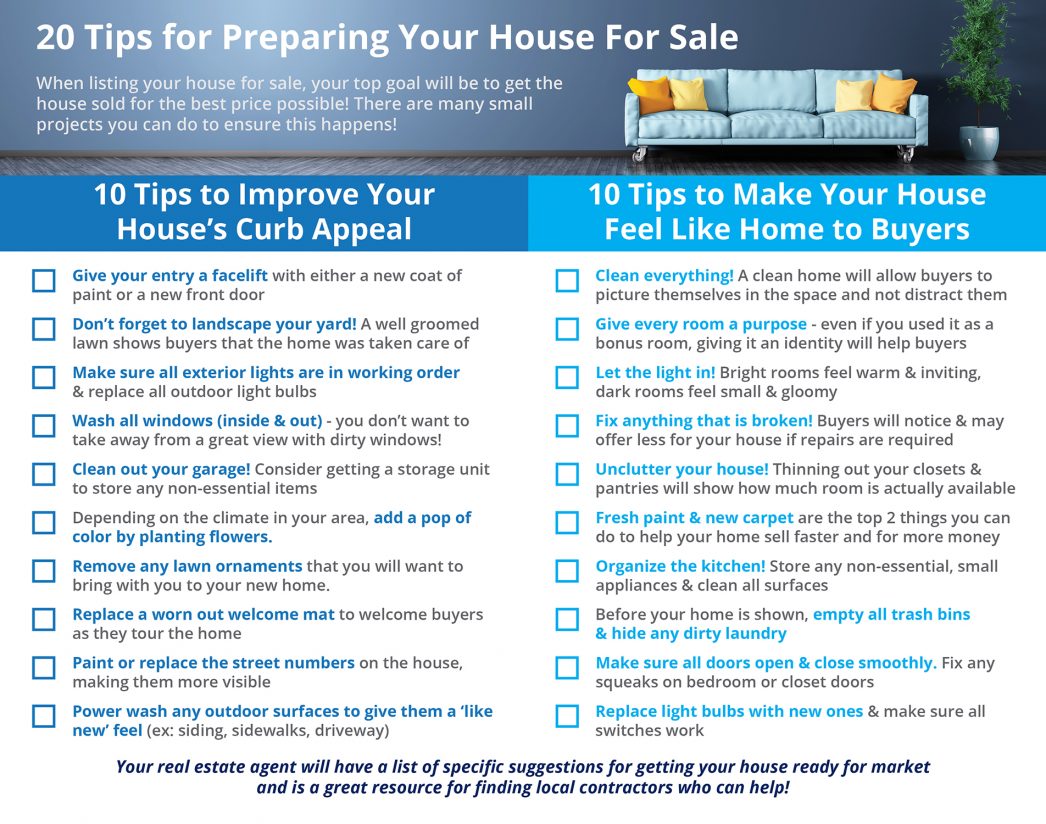 Highlights:
When listing your house for sale your top goal will be to get the home sold for the best price possible!
There are many small projects that you can do to ensure this happens!
Your real estate agent will have a list of specific suggestions for getting your house ready for market and is a great resource for finding local contractors who can help!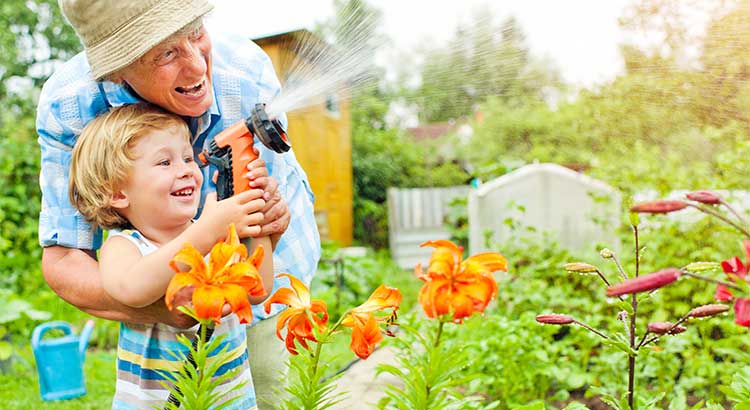 Just like our clocks this weekend in the majority of the country, the housing market will soon "spring forward!" Similar to tension in a spring, the lack of inventory available for sale in the market right now is what is holding back the market.
Many potential sellers believe that waiting until Spring is in their best interest, and traditionally they would have been right.
Buyer demand has seasonality to it, which usually falls off in the winter months, especially in areas of the country impacted by arctic temperatures and conditions.
That hasn't happened this year.
Demand for housing has remained strong as mortgage rates have remained near historic lows. Even with the recent increase in rates, buyers are still able to lock in an affordable monthly payment. Many more buyers are jumping off the fence and into the market to secure a lower rate.
The National Association of Realtors (NAR) recently reported that the top 10 dates sellers listed their homes in 2017 all fell in April, May, or June.
Those who act quickly and list now could benefit greatly from additional exposure to buyers prior to a flood of more competition coming to market in the next few months.
Bottom Line
If you are planning on selling your home in 2018, let's get together to evaluate the opportunities in our market.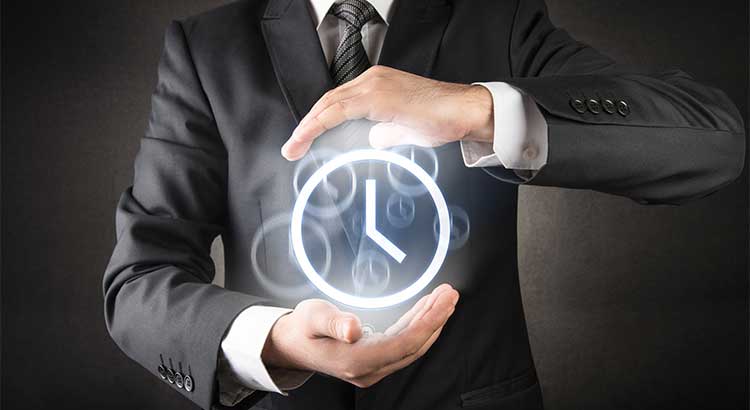 We all realize that the best time to sell anything is when demand for that item is high, and the supply of that item is limited. Two major reports released by the National Association of Realtors (NAR) revealed information that suggests that now is a great time to sell your house.
Let's look at the data covered in the latest REALTORS® Confidence Index and Existing Home Sales Report.
REALTORS® CONFIDENCE INDEX
Every month, NAR surveys "over 50,000 real estate practitioners about their expectations for home sales, prices and market conditions." This month, the index showed (again) that homebuying demand continued to outpace the supply of homes available in January.
The map below illustrates buyer demand broken down by state (the darker your state, the stronger demand there is).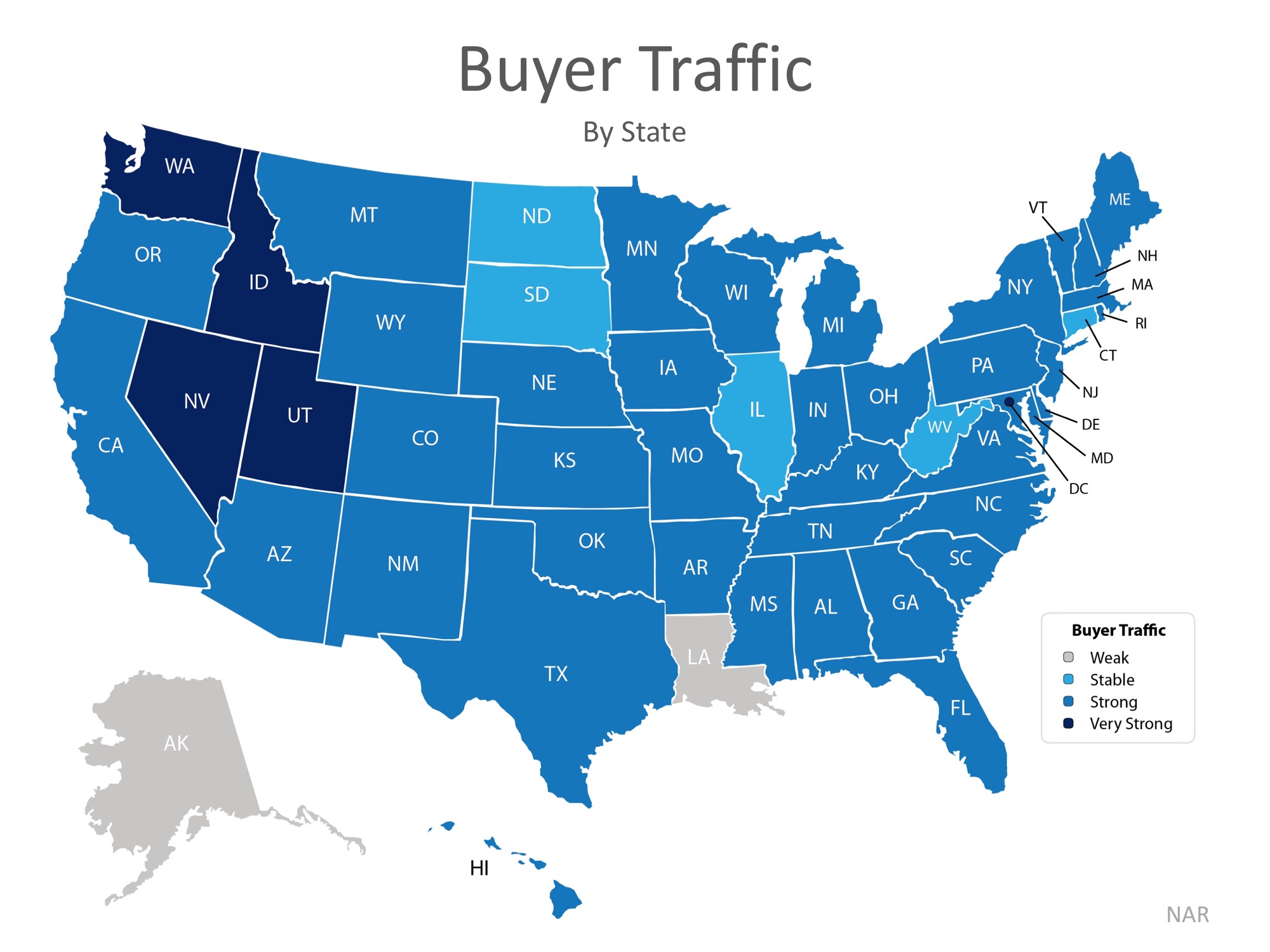 In addition to revealing high demand, the index also shows that compared to conditions in the same month last year, seller traffic conditions were 'weak' in 22 states, 'stable' in 25 states, and 'strong' in only 4 states (Alaska, Nevada, North Dakota & Utah).
Takeaway: Demand for housing continues to be strong but supply is struggling to keep up, and this trend is likely to continue throughout 2018.
THE EXISTING HOME SALES REPORT
The most important data revealed in the report was not sales but was instead the inventory of homes for sale (supply). The report explained:
Total housing inventory rose 4.1% from December to 1.52 million homes available for sale.
Unsold inventory is 9.5% lower than a year ago, marking the 32nd consecutive month with year-over-year declines.
This represents a 3.4-month supply at the current sales pace.
According to Lawrence Yun, Chief Economist at NAR:
"Another month of solid price gains underlines this ongoing trend of strong demand and weak supply. The underproduction of single-family homes over the last decade has played a predominant role in the current inventory crisis that is weighing on affordability."
In real estate, there is a guideline that often applies; when there is less than a 6-month supply of inventory available, we are in a seller's market and we will see appreciation. Between 6-7 months is a neutral market, where prices will increase at the rate of inflation. More than a 7-month supply means we are in a buyer's market and should expect depreciation in home values.
As we mentioned before, there is currently a 3.4-month supply, and houses are going under contract fast. The Existing Home Sales Report shows that 43% of properties were on the market for less than a month when sold.
In January, properties sold nationally were typically on the market for 42 days. As Yun notes, this will continue unless more listings come to the market.
"While the good news is that Realtors in most areas are saying buyer traffic is even stronger than the beginning of last year, sales failed to follow course and far lagged last January's pace. It's very clear that too many markets right now are becoming less affordable and desperately need more new listings to calm the speedy price growth."
Takeaway: Inventory of homes for sale is still well below the 6-month supply needed for a normal market and supply will 'fail to catch up with demand' if a 'sizable' supply does not enter the market.
Bottom Line
If you are going to sell, now may be the time to take advantage of the ready, willing, and able buyers that are still out searching for your house.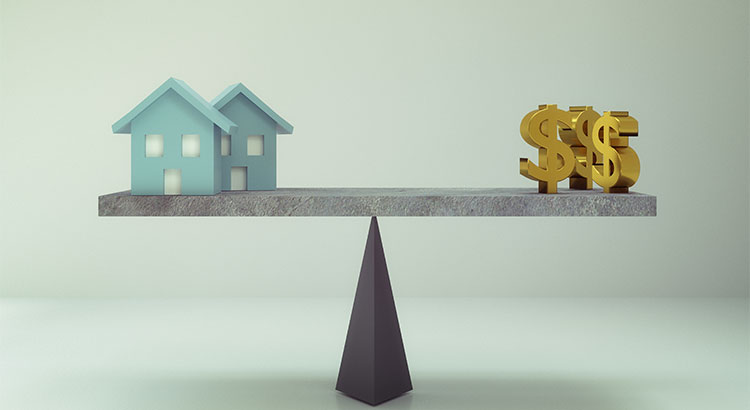 Every homeowner wants to make sure they maximize their financial reward when selling their home. But how do you guarantee that you receive the maximum value for your house?
Here are two keys to ensure that you get the highest price possible.
1. Price it a LITTLE LOW 
This may seem counterintuitive, but let's look at this concept for a moment. Many homeowners think that pricing their homes a little OVER market value will leave them with room for negotiation. In actuality, this just dramatically lessens the demand for your house (see chart below).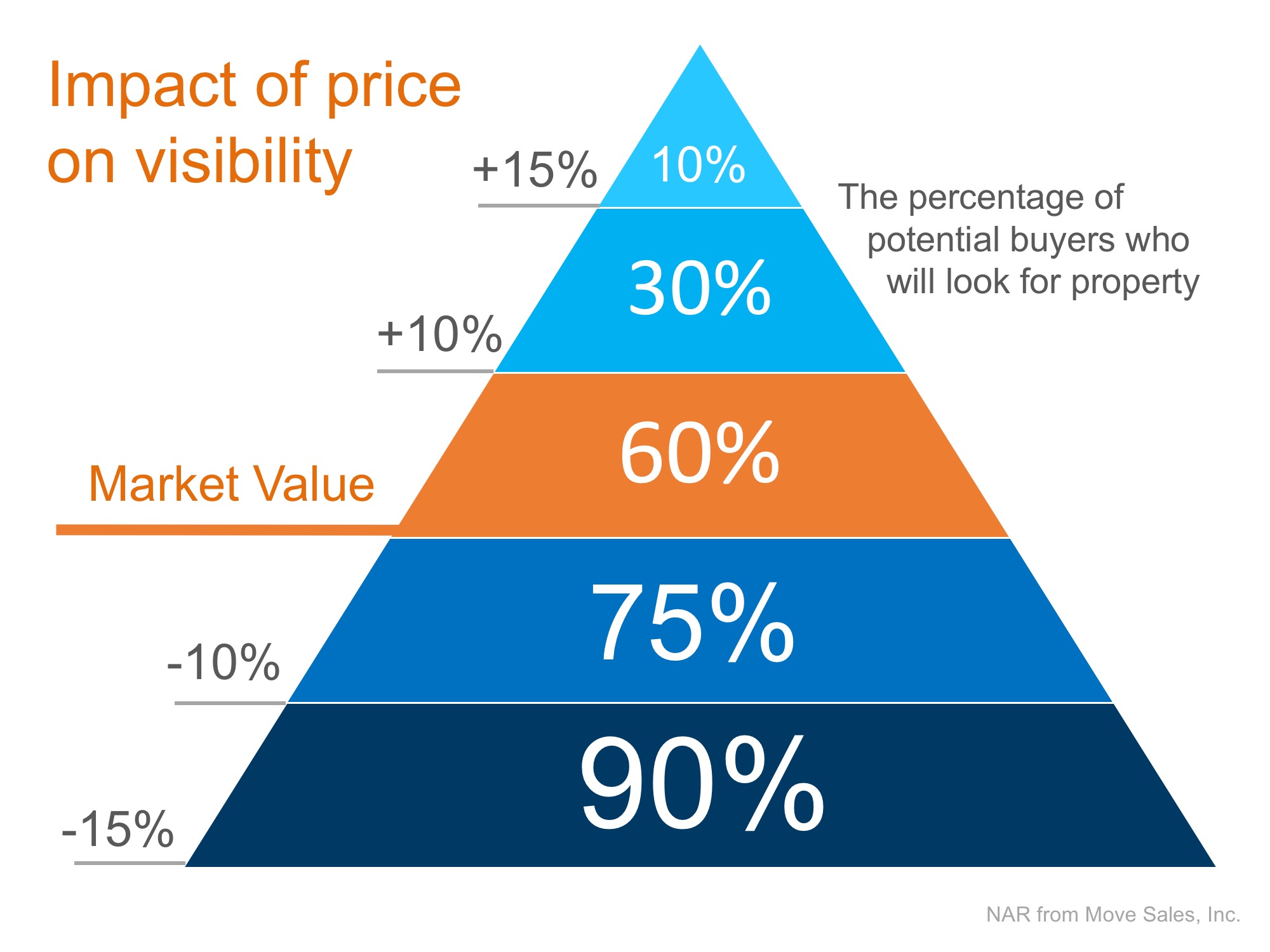 Instead of the seller trying to 'win' the negotiation with one buyer, they should price it so that demand for the home is maximized. By doing this, the seller will not be fighting with a buyer over the price but will instead have multiple buyers fighting with each other over the house.
Realtor.com gives this advice:
"Aim to price your property at or just slightly below the going rate. Today's buyers are highly informed, so if they sense they're getting a deal, they're likely to bid up a property that's slightly underpriced, especially in areas with low inventory."
2. Use a Real Estate Professional
This, too, may seem counterintuitive. The seller may think they would make more money if they didn't have to pay a real estate commission. With this being said, studies have shown that homes typically sell for more money when handled by a real estate professional.
A study by Collateral Analytics, reveals that FSBOs don't actually save any money, and in some cases may be costing themselves more, by not listing with an agent.
In the study, they analyzed home sales in a variety of markets in 2016 and the first half of 2017. The data showed that:
"FSBOs tend to sell for lower prices than comparable home sales, and in many cases below the average differential represented by the prevailing commission rate."
The results of the study showed that the differential in selling prices for FSBOs when compared to MLS sales of similar properties is about 5.5%. Sales in 2017 suggest the average price was near 6% lower for FSBO sales of similar properties.
Bottom Line
Price your house at or slightly below the current market value and hire a professional. This will guarantee that you maximize the price you get for your house.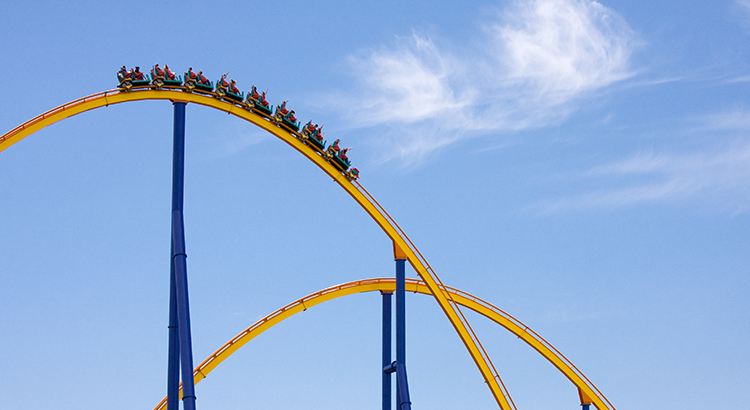 Every winter, families across the country decide if this will be the year that they sell their current houses and move into their dream homes.
Mortgage rates hovered around 4% for all of 2017 which forced many buyers off the fence and into the market, resulting in incredibly strong demand RIGHT NOW!
At the same time, however, inventory levels of homes for sale have dropped dramatically as compared to this time last year.
Trulia reported that "in Q4 2017, U.S. home inventory decreased by 10.5%. That is the biggest drop we've seen since Q2 2013."
Here is a chart showing the decrease in inventory levels by category: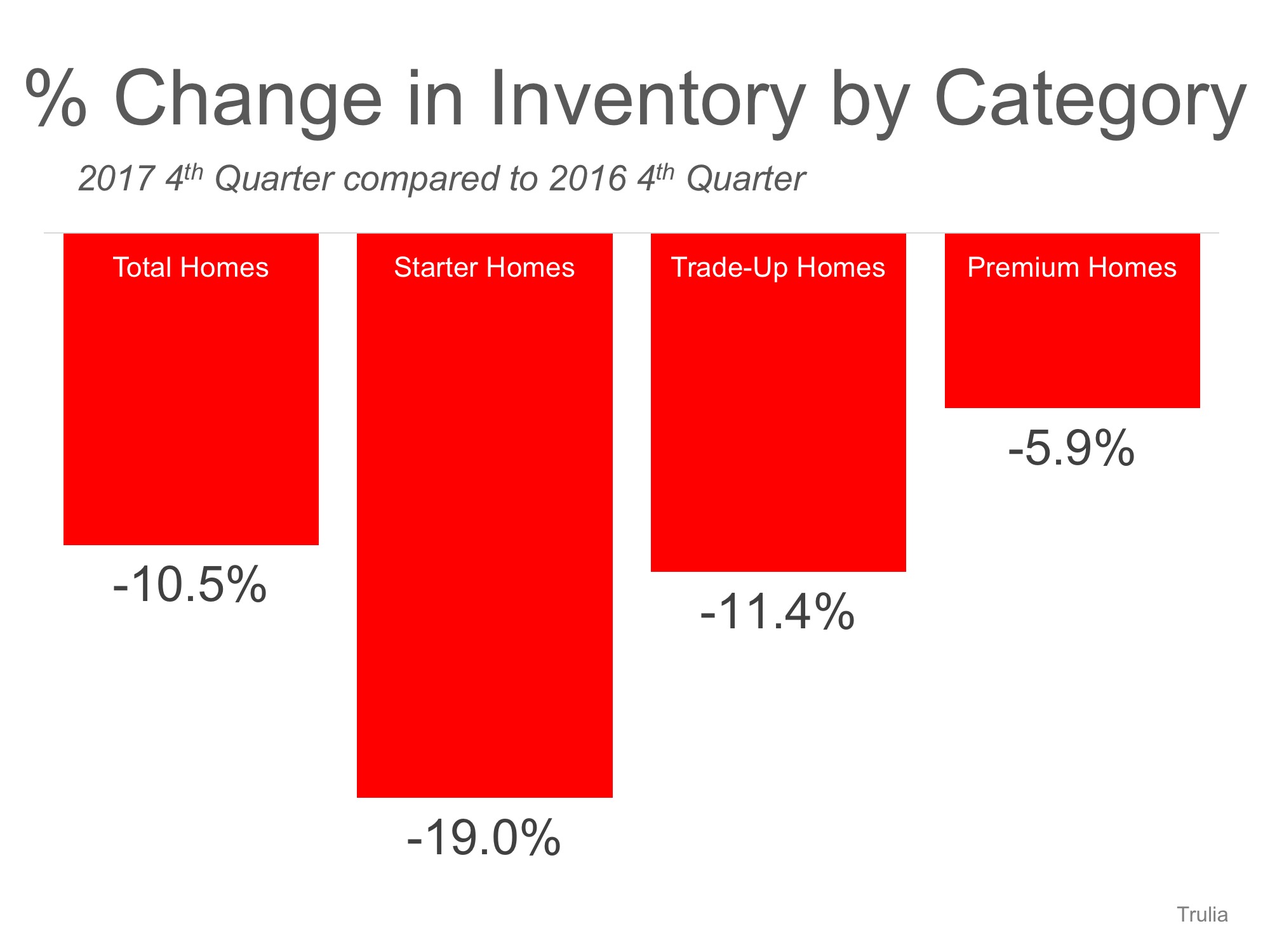 The largest drop in inventory was in the starter home category which saw a 19% dip in listings.
Bottom Line
Demand for your home is very strong right now while your competition (other homes for sale) is at a historically low level. If you are thinking of selling in 2018, now may be the perfect time.