Seller Tips Category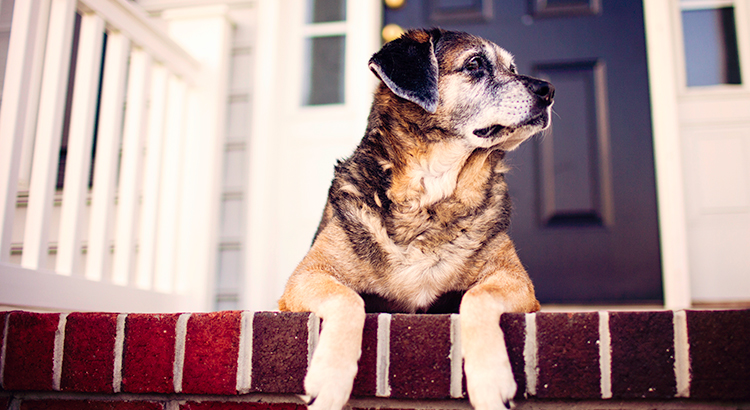 The National Association of Realtors (NAR) keeps historical data on many aspects of homeownership. One of the data points that has changed dramatically is the median tenure of a family in a home, meaning how long a family stays in a home prior to moving. As the graph below shows, for over twenty years (1985-2008), the median tenure averaged exactly six years. However, since 2008, that average is almost nine years – an increase of almost 50%.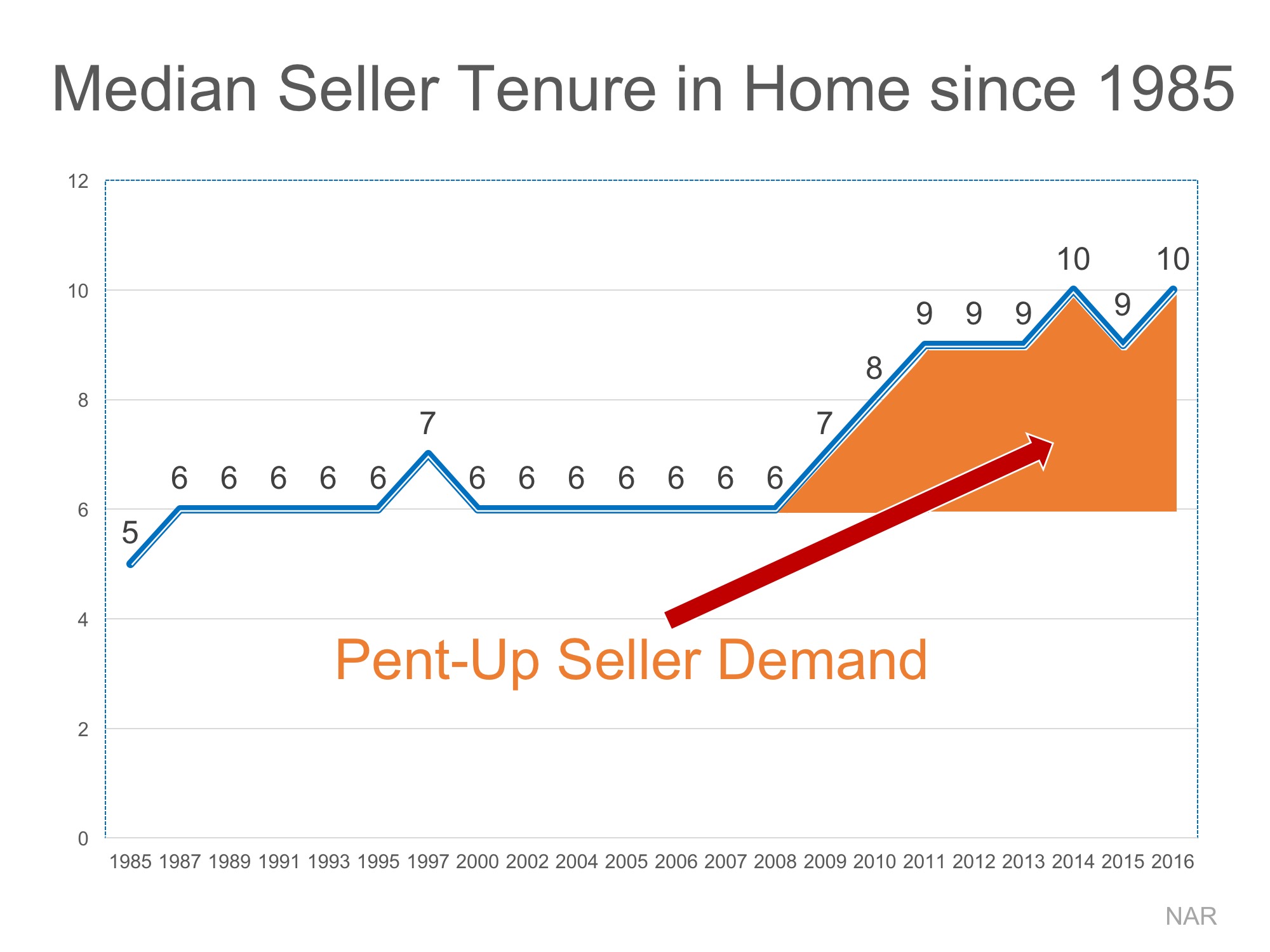 Why the dramatic increase?
The reasons for this change are plentiful!
The fall in home prices during the housing crisis left many homeowners in a negative equity situation (where their home was worth less than the mortgage on the property). Also, the uncertainty of the economy made some homeowners much more fiscally conservative about making a move.
With home prices rising dramatically over the last several years, 93.9% of homes with a mortgage are now in a positive equity situation with 78.8% of them having at least 20% equity, accordingto CoreLogic.
With the economy coming back and wages starting to increase, many homeowners are in a much better financial situation than they were just a few short years ago.
One other reason for the increase was brought to light by NAR in their 2017 Home Buyer and Seller Generational Trends Report. According to the report,
"Sellers 36 years and younger stayed in their home for six years…"
These homeowners who are either looking for more space to accommodate their growing families or for better school districts are more likely to move more often (compared to 10 years for typical sellers in 2016). The homeownership rate among young families, however, has still not caught up to previous generations, resulting in the jump we have seen in median tenure!
What does this mean for housing?
Many believe that a large portion of homeowners are not in a house that is best for their current family circumstance; They could be baby boomers living in an empty, four-bedroom colonial, or a millennial couple living in a one-bedroom condo planning to start a family.
These homeowners are ready to make a move, and since a lack of housing inventory is still a major challenge in the current housing market, this could be great news.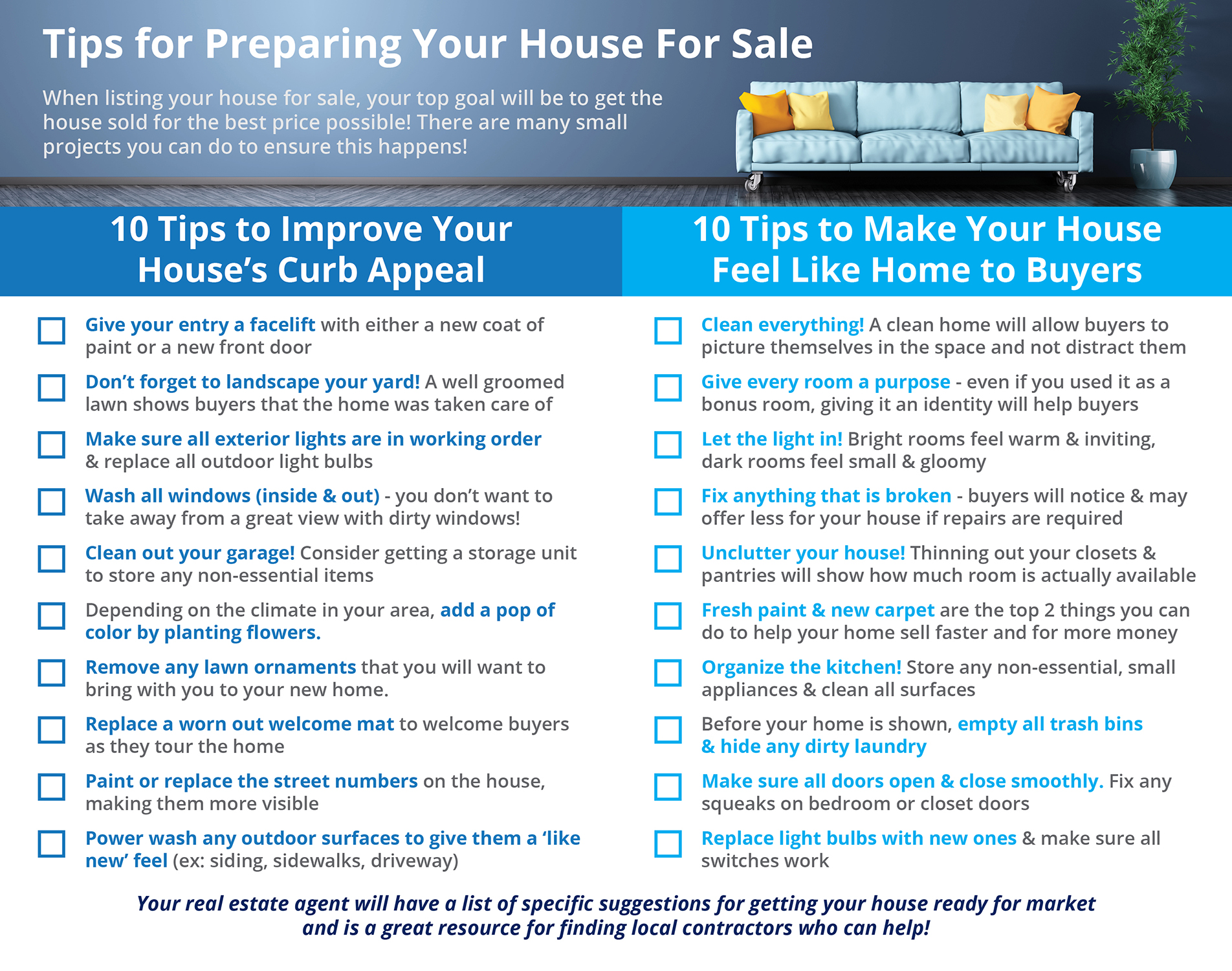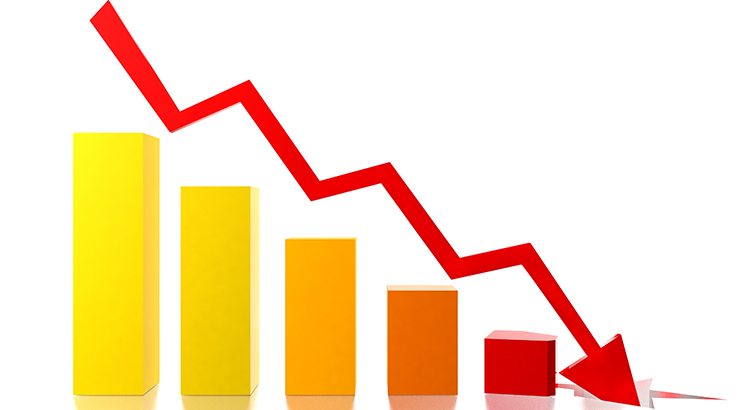 Every summer, families across the country decide if this will be the year they sell their current house and move into their dream home.
Mortgage rates have hovered around 4% for all of 2017, forcing buyers off the fence and into the market, resulting in incredibly strong demand RIGHT NOW!! At the same time, inventory levels of homes for sale have dropped dramatically as compared to this time last year.
Trulia reported that "U.S. home inventory has tumbled 8.9% over the past year and has now fallen for nine consecutive quarters." There is now 20% less inventory than there was five years ago.
Here is a chart showing the decrease in inventory levels by category: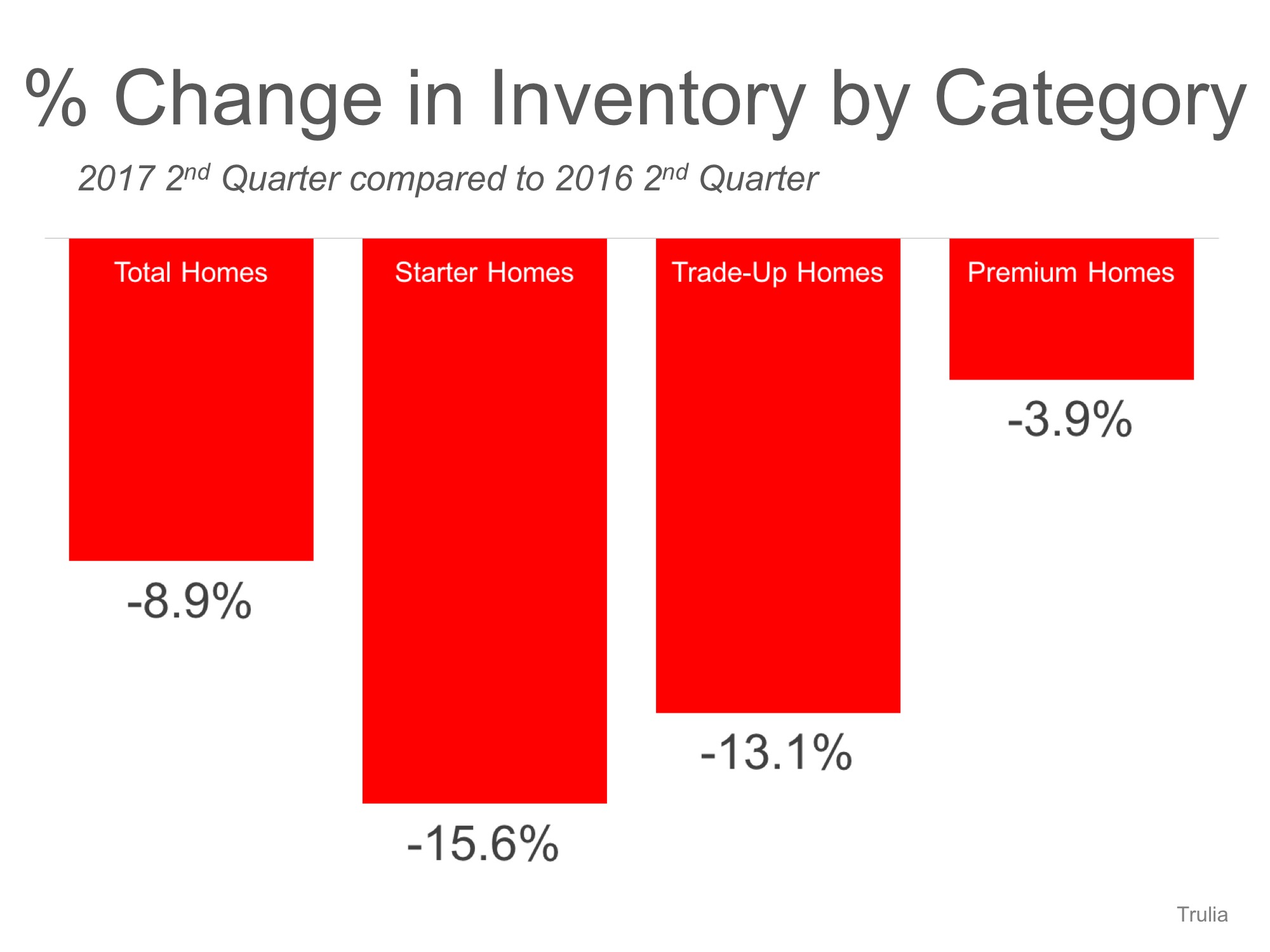 Bottom Line
Demand for your home is very strong right now while your competition (other homes for sale) is at a historically low level. If you are thinking of selling in 2017, now may be the perfect time.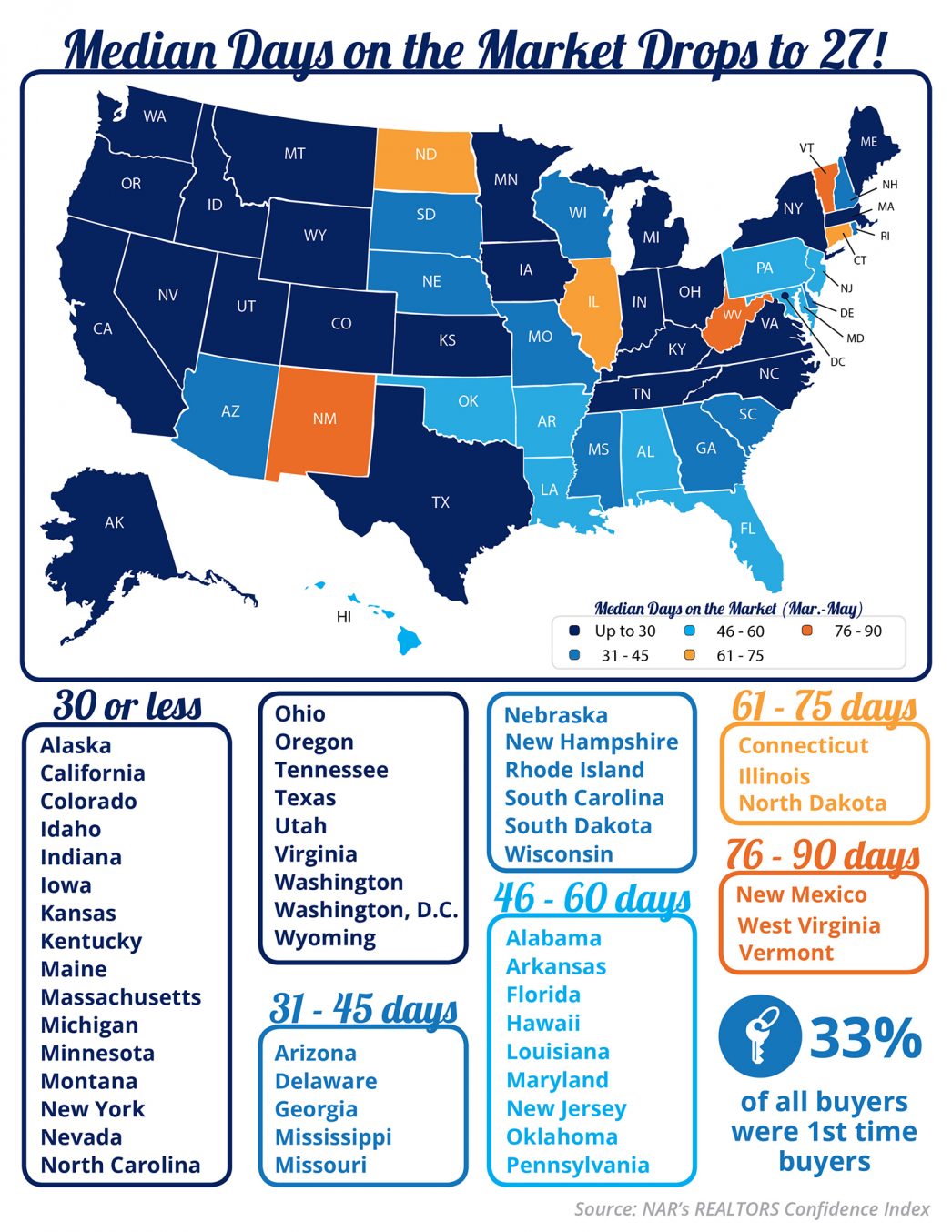 Some Highlights:
The National Association of REALTORS® surveyed their members for their monthly Confidence Index.
The REALTORS® Confidence Index is a key indicator of housing market strength based on a monthly survey sent to over 50,000 real estate practitioners. Practitioners are asked about their expectations for home sales, prices and market conditions.
Homes sold in less than a month in 24 out of 50 states, and Washington D.C.
Homes typically went under contract in 27 days in May!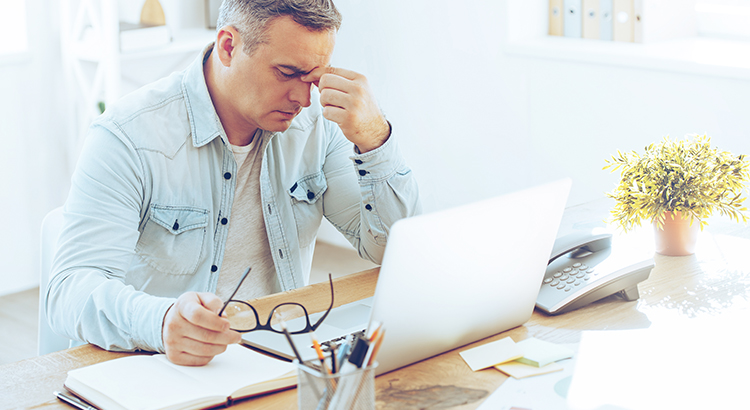 In today's market, with home prices rising and a lack of inventory, some homeowners may consider trying to sell their homes on their own, known in the industry as a For Sale by Owner (FSBO). There are several reasons why this might not be a good idea for the vast majority of sellers.
Here are the top five reasons:
1. Exposure to Prospective Buyers 
Recent studies have shown that 94% of buyers search online for a home. That is in comparison to only 16% looking at print newspaper ads. Most real estate agents have an internet strategy to promote the sale of your home. Do you?
2. Results Come from the Internet
Where did buyers find the homes they actually purchased?
51% on the internet
34% from a Real Estate Agent
8% from a yard sign
1% from newspapers
The days of selling your house by just putting up a sign and putting it in the paper are long gone. Having a strong internet strategy is crucial.
3. There Are Too Many People to Negotiate With 
Here is a list of some of the people with whom you must be prepared to negotiate if you decide to For Sale by Owner:
The buyer who wants the best deal possible
The buyer's agent who solely represents the best interest of the buyer
The buyer's attorney (in some parts of the country)
The home inspection companies, which work for the buyer and will almost always find some problems with the house
The appraiser if there is a question of value
4. FSBOing Has Become More And More Difficult
The paperwork involved in selling and buying a home has increased dramatically as industry disclosures and regulations have become mandatory. This is one of the reasons that the percentage of people FSBOing has dropped from 19% to 8% over the last 20+ years. 
The 8% share represents the lowest recorded figure since NAR began collecting data in 1981.
5. You Net More Money When Using an Agent 
Many homeowners believe that they will save the real estate commission by selling on their own. Realize that the main reason buyers look at FSBOs is because they also believe they can save the real estate agent's commission. The seller and buyer can't both save the commission.
Studies have shown that the typical house sold by the homeowner sells for $185,000, while the typical house sold by an agent sells for $245,000. This doesn't mean that an agent can get $60,000 more for your home, as studies have shown that people are more likely to FSBO in markets with lower price points. However, it does show that selling on your own might not make sense.
Bottom Line
Before you decide to take on the challenges of selling your house on your own, let's get together and discuss the options available in your market today.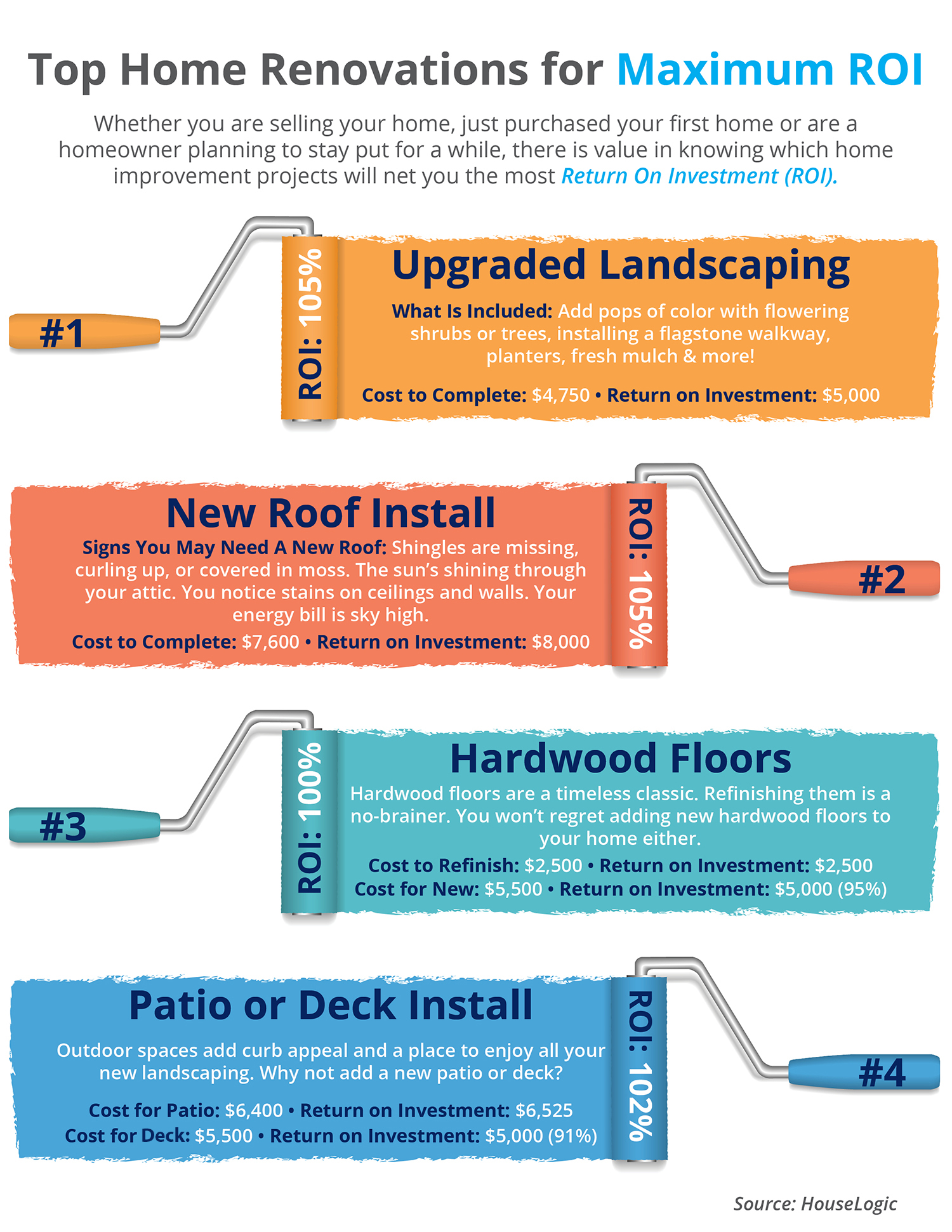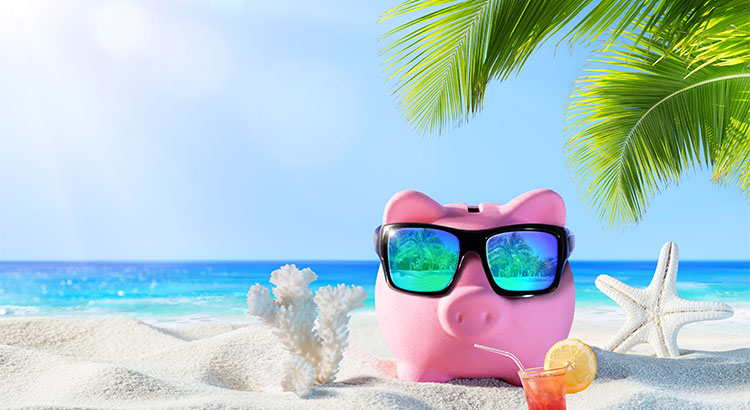 Here are five reasons listing your home for sale this summer makes sense.
1. Demand Is Strong
The latest Buyer Traffic Report from the National Association of Realtors (NAR) shows that buyer demand remains very strong throughout the vast majority of the country. These buyers are ready, willing and able to purchase… and are in the market right now! More often than not, multiple buyers are competing with each other to buy a home.
Take advantage of the buyer activity currently in the market.
2. There Is Less Competition Now
Housing inventory is currently at a 4.2-month supply, well under the 6-months needed for a normal housing market. This means, in the majority of the country, there are not enough homes for sale to satisfy the number of buyers in that market. This is good news for home prices. However, additional inventory could be coming to the market soon.
There is a pent-up desire for many homeowners to move, as they were unable to sell over the last few years because of a negative equity situation. Homeowners are now seeing a return to positive equity as real estate values have increased over the last two years. Many of these homes will be coming to the market this summer.
Also, builder's confidence in the market has hit its highest mark in over 11 years. Experts are predicting that new construction of single-family homes will ramp up this summer.
The choices buyers have will continue to increase. Don't wait until all this other inventory of homes comes to market before you sell.
3. The Process Will Be Quicker
Fannie Mae anticipates an acceleration in home sales that will surpass 2007's pace. As the market continues to strengthen, banks will be inundated with loan inquiries causing closing-time lines to lengthen. Selling now will make the process quicker & simpler. According to Ellie Mae's latestOrigination Insights Report, the time to close a loan has dropped to a new low of 42 days, after seeing a 12-month high of 48 days in January.
4. There Will Never Be a Better Time to Move Up
If you are moving up to a larger, more expensive home, consider doing it now. Prices are projected to appreciate by 4.9% over the next year, according to CoreLogic. If you are moving to a higher-priced home, it will wind up costing you more in raw dollars (both in down payment and mortgage payment) if you wait.
You can also lock in your 30-year housing expense with an interest rate around 4% right now. Rates are projected to increase in the next 12 months.
5. It's Time to Move on with Your Life
Look at the reason you decided to sell in the first place and determine whether it is worth waiting. Is money more important than being with family? Is money more important than your health? Is money more important than having the freedom to go on with your life the way you think you should?
Only you know the answers to the questions above. You have the power to take control of the situation by putting your home on the market. Perhaps the time has come for you and your family to move on and start living the life you desire.
That is what is truly important.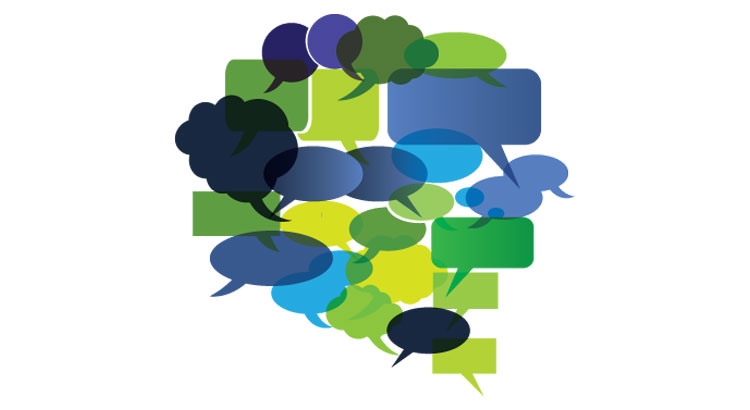 As we head into summer, it is a great time to review how the 2017 real estate market is doing so far. Here is what the experts are saying:
"Positive demographic factors should continue to reshape the housing market, as rising employment and incomes appear to be positively influencing millennial homeownership rates."
"Even as more homes come on the market for this traditionally popular sales season, they're flying off fast, with bidding wars par for the course. Home prices have now surpassed their last peak, and at the entry level, where demand is highest, sellers are firmly in the driver's seat."
"I am guessing we will see it get even better… If you are considering moving, it could be a really good time to sell."
"The early returns so far this spring buying season look very promising as a rising number of households dipped their toes into the market and were successfully able to close on a home last month. Although finding available properties to buy continues to be a strenuous task for many buyers, there was enough of a monthly increase in listings…for sales to muster a strong gain. Sales will go up as long as inventory does."
"Despite higher mortgage rates, the potential for home sales increased on an annual basis driven by steady income and job growth, along with a surge in building permits. While it may be a little late for this spring, the increase in building permits is a welcome sign that some relief may be in sight for the inventory shortages that are holding back many markets from realizing their full potential this spring."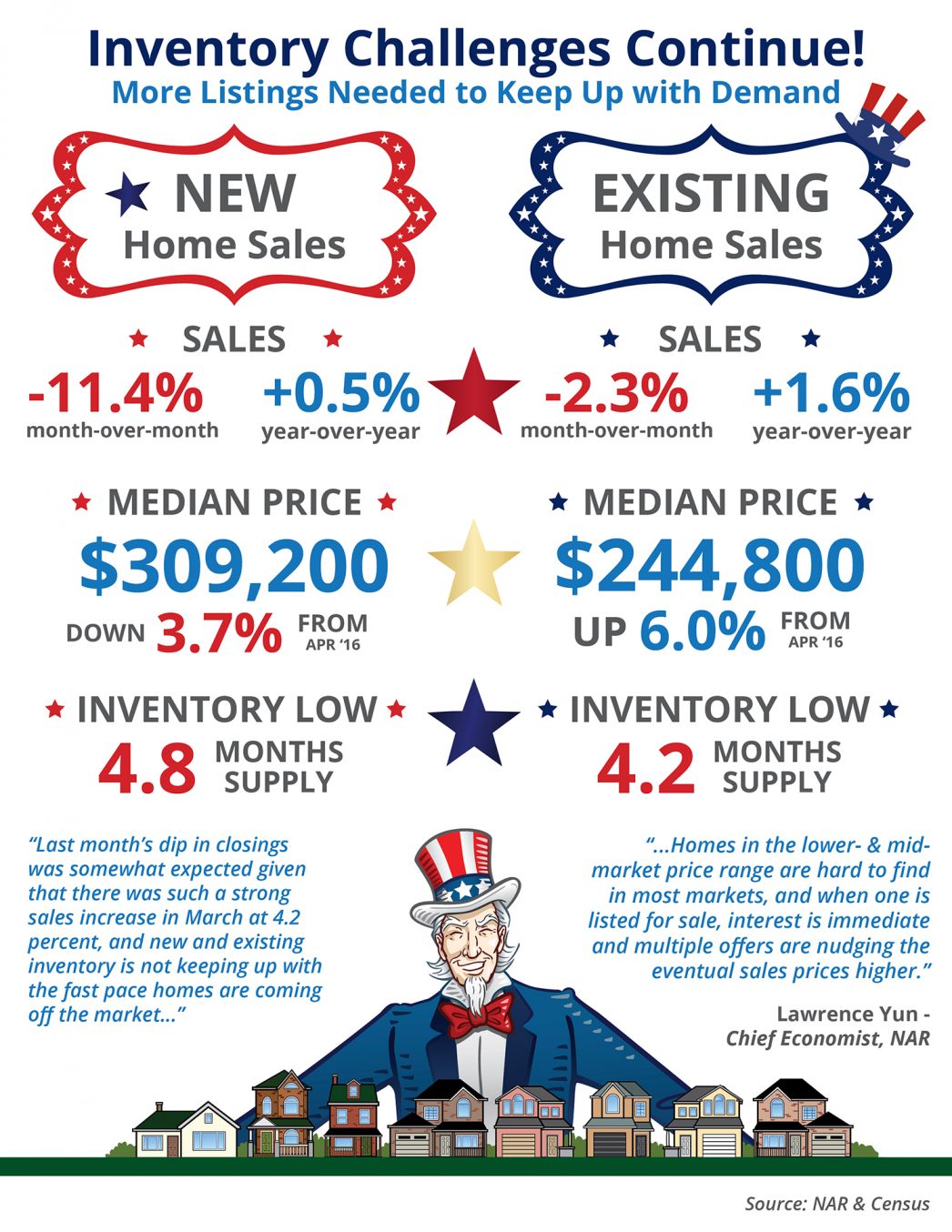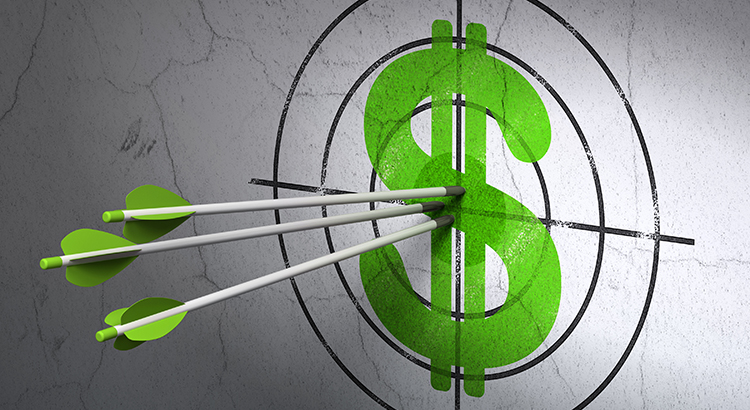 Every homeowner wants to make sure they get the best price when selling their home. But how do you guarantee that you receive maximum value for your house? Here are two keys to ensuring you get the highest price possible.
1. Price it a LITTLE LOW 
This may seem counterintuitive. However, let's look at this concept for a moment. Many homeowners think that pricing their home a little OVER market value will leave them room for negotiation. In reality, this just dramatically lessens the demand for their house (see chart below).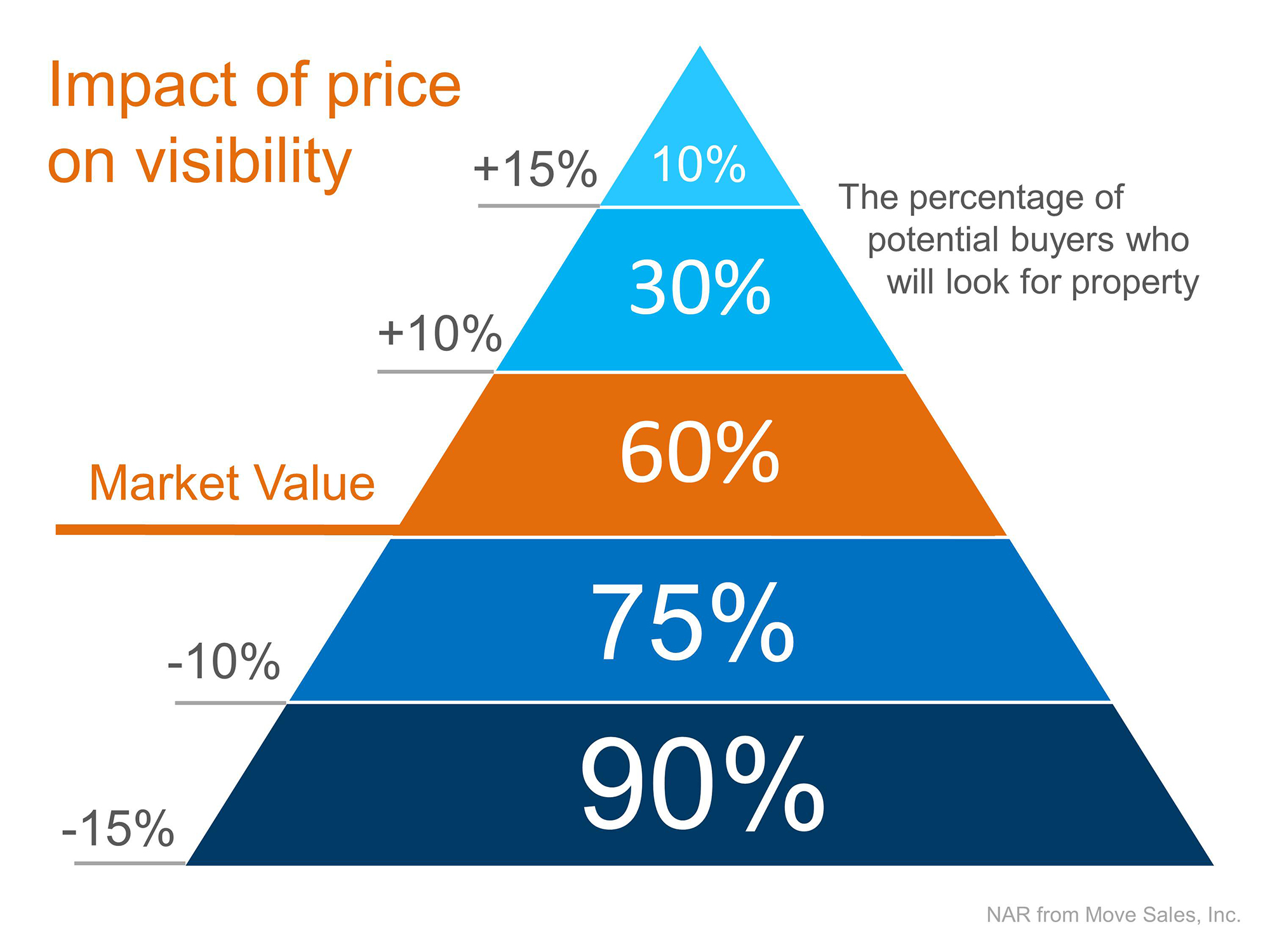 Instead of the seller trying to 'win' the negotiation with one buyer, they should price it so that demand for the home is maximized. By doing this, the seller will not be fighting with a buyer over the price, but will instead have multiple buyers fighting with each other over the house.
Realtor.com gives this advice:
"Aim to price your property at or just slightly below the going rate. Today's buyers are highly informed, so if they sense they're getting a deal, they're likely to bid up a property that's slightly underpriced, especially in areas with low inventory."
2. Use a Real Estate Professional
This, too, may seem counterintuitive, as the seller likely believes that he or she will net more money if they don't have to pay a real estate commission. With that being said, studies have shown that homes typically sell for more money when handled by a real estate professional.
Research posted by the National Association of Realtors revealed that:
"The median selling price for all FSBO homes was $185,000 last year. When the buyer knew the seller in FSBO sales, the number sinks to the median selling price of $163,800. However, homes that were sold with the assistance of an agent had a median selling price of $245,000 – nearly $60,000 more for the typical home sale."
Bottom Line
Price your house at or slightly below the current market value and hire a professional. This will guarantee that you maximize the price you get for your house.