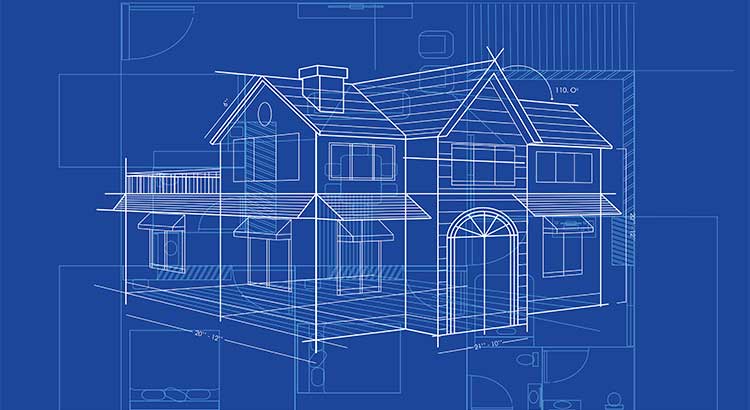 Last week, we shared "7 Factors To Consider When Choosing A Home To Retire In." For some homeowners, these seven factors can be taken into account with a home renovation, but is it worth it to remodel or change floor plans?
Let's look at this example.
Let's say you have a 4-bedroom colonial style home in a great school district. The neighborhood is amazing, and you are very comfortable there, but your kids are all grown up and the original benefits of the home no longer apply.
You've always wanted a huge master suite and are considering merging 3 of the smaller bedrooms on the second floor to achieve this dream.
In the short term, you are over the moon excited about your newly renovated oasis.
In the long term, when you go to sell your home down the road, you've now taken a 4-bedroom home in a great school district and turned it into a 2-bedroom home. Your pool of potential buyers has shrunk significantly and so has the value of your home (unless you are able to find someone who has the exact needs you have today!).
Why not consider listing your 4-bedroom home now and moving into a gorgeous 2-bedroom with a master suite? Your house can become a home for the next family looking for that perfect neighborhood with a great school district to raise their kids in!
You may even be able to achieve your dream in the same area you love, without having to give up your favorite restaurants and grocery stores.
Bottom Line
If you are debating a major renovation that would change the layout of your home, before you pick up that sledgehammer, let's get together and discuss the available listings in our area that might meet your needs today!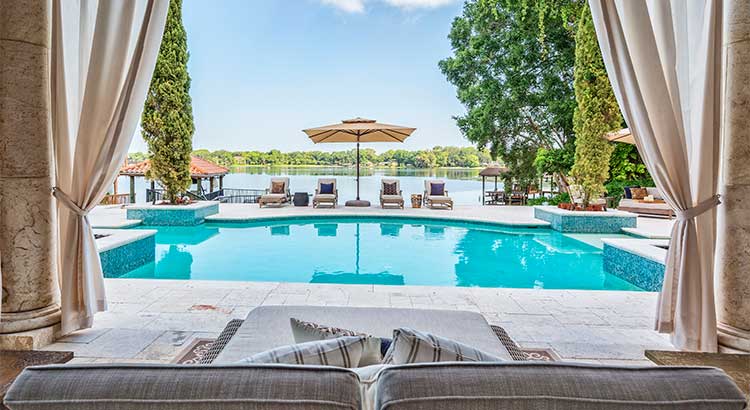 If your house no longer fits your needs and you are planning on buying a luxury home, now is a great time to do so! Recently, the Institute for Luxury Home Marketing released its Luxury Market Report which showed that in today's premium home market, buyers are in control.
The inventory of homes for sale in the luxury market far exceeds the number of people searching to purchase these properties in many areas of the country. This means that homes are often staying on the market longer or can be found at a discount.
Those who have a starter or trade-up home to sell will find buyers competing, and often entering bidding wars, to be able to call their house their new home.
The sale of your starter or trade-up house will help you come up with a larger down payment for your new luxury home. Even a 5% down payment on a million-dollar home is $50,000.
But not all who are buying luxury properties have a home to sell first.
A recent Bloomberg article gave some insight into what many millennials are choosing to do:
"A new generation of affluent homebuyers powered by a surge in inherited wealth is driving the luxury-home market, demanding larger spaces and fancier finishes, according to a report heralding 'the rise of the new aristocracy.'"
Bottom Line
The best time to sell anything is when demand is high, and supply is low. If you are currently in a starter or trade-up house that no longer fits your needs and you are looking to step into a luxury home, now's the time to list your house for sale and make your dreams come true.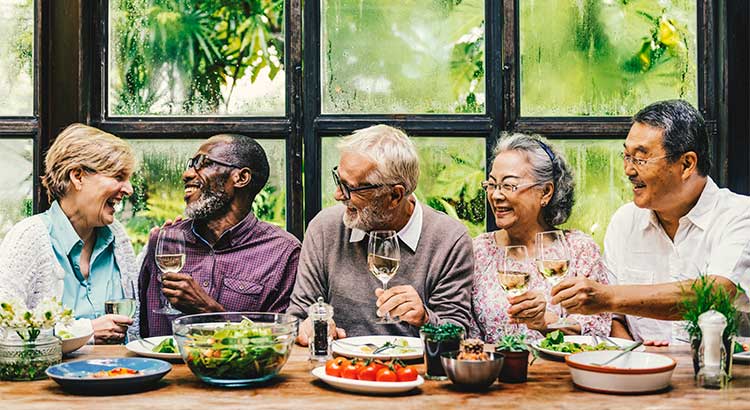 As more and more baby boomers enter retirement age, the question of whether or not to sell their homes and move will become a hot topic. In today's housing market climate, with low available inventory in the starter and trade-up home categories, it makes sense to evaluate your home's ability to adapt to your needs in retirement.
According to the National Association of Exclusive Buyers Agents (NAEBA), there are 7 factors that you should consider when choosing your retirement home.
1. Affordability
"It may be easy enough to purchase your home today but think long-term about your monthly costs. Account for property taxes, insurance, HOA fees, utilities – all the things that will be due whether or not you have a mortgage on the property."
Would moving to a complex with homeowner association fees actually be cheaper than having to hire all the contractors you would need to maintain your home, lawn, etc.? Would your taxes go down significantly if you relocated? What is your monthly income going to be like in retirement?
2. Equity
"If you have equity in your current home, you may be able to apply it to the purchase of your next home. Maintaining a healthy amount of home equity gives you a source of emergency funds to tap, via a home equity loan or reverse mortgage."
The equity you have in your current home may be enough to purchase your retirement home with little to no mortgage. Homeowners in the US gained an average of over $14,000 in equity last year.
3. Maintenance
"As we age, our tolerance for cleaning gutters, raking leaves and shoveling snow can go right out the window. A condominium with low-maintenance needs can be a literal lifesaver, if your health or physical abilities decline."
As we mentioned earlier, would a condo with an HOA fee be worth the added peace of mind of not having to do the maintenance work yourself?
4. Security
"Elderly homeowners can be targets for scams or break-ins. Living in a home with security features, such as a manned gate house, resident-only access and a security system can bring peace of mind."
As scary as that thought may be, any additional security and an extra set of eyes looking out for you always adds to peace of mind.
5. Pets
"Renting won't do if the dog can't come too! The companionship of pets can provide emotional and physical benefits."
Evaluate all of your options when it comes to bringing your 'furever' friend with you to a new home. Will there be necessary additional deposits if you are renting or in a condo? Is the backyard fenced in? How far are you from your favorite veterinarian?
6. Mobility
"No one wants to picture themselves in a wheelchair or a walker, but the home layout must be able to accommodate limited mobility."
Sixty is the new 40, right? People are living longer and are more active in retirement, but that doesn't mean that down the road you won't need your home to be more accessible. Installing handrails and making sure your hallways and doorways are wide enough may be a good reason to look for a home that was built to accommodate these needs.
7. Convenience
"Is the new home close to the golf course, or to shopping and dining? Do you have amenities within easy walking distance? This can add to home value!"
How close are you to your children and grandchildren? Would relocating to a new area make visits with family easier or more frequent? Beyond being close to your favorite stores and restaurants, there are a lot of factors to consider.
Bottom Line
When it comes to your forever home, evaluating your current house for its ability to adapt with you as you age can be the first step to guaranteeing your comfort in retirement. If after considering all these factors you find yourself curious about your options, let's get together to evaluate your ability to sell your house in today's market and get you into your dream retirement home!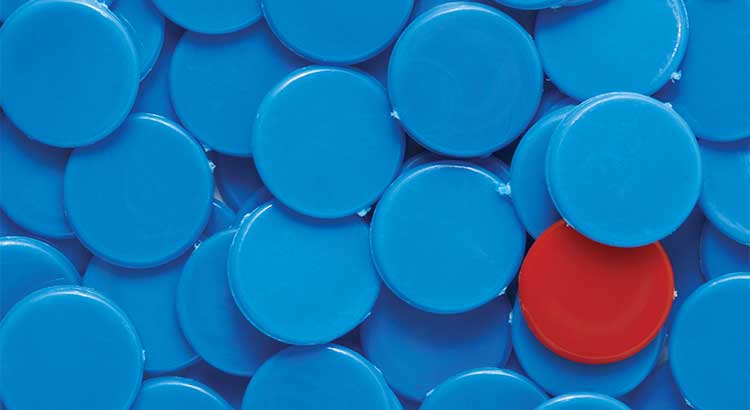 Some believe that the combined effects of the new tax code and rising mortgage rates will have an adverse impact on residential real estate prices in 2018. However, the clear majority of recently surveyed housing experts believe that home values will continue to rise this year.
What is the Home Price Expectation Survey?
Each quarter, Pulsenomics surveys a nationwide panel of economists, real estate experts and investment & market strategists. Those surveyed include experts such as:
Daniel Bachman, Senior Manager, U.S. Economics at Deloitte Services, LP
Kathy Bostjancic, Head of U.S. Macro Investors Service at Oxford Economics
David Downs, Real Estate Finance Professor at VCU
Edward Pinto, Resident Fellow at American Enterprise Institute
Albert Saiz, Director at MIT Center for Real Estate
Where do these experts see home values headed in 2018?
Here is a breakdown of where they see home values twelve months from now:
21.6% believe prices will appreciate by 6% or more
71.6% believe prices will appreciate between 3 and 5.99%
5.7% believe prices will appreciate between 0 and 2.99%
Only 1.1% believe prices will depreciate
Bottom Line
Almost ninety-nine percent of the top experts studying residential real estate believe that prices will appreciate this year, and over 93% believe home values will appreciate by at least 3%.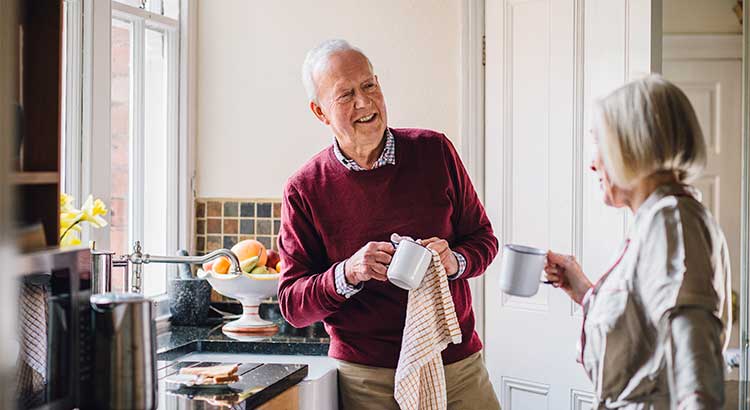 CoreLogic's latest Equity Report revealed that 675,000 US homeowners regained positive equity in their homes in 2017. This is great news for the country, as 95.1% of all mortgaged properties are now in a positive equity situation.
"U.S homeowners with mortgages (roughly 63% of all the properties) have seen their equity increase by a total of $908.4 billion since the fourth quarter 2016, an increase of 12.2%, year over year."
Price Appreciation = Good News for Homeowners
Frank Nothaft, CoreLogic's Chief Economist, explains:
"Home-price growth has been the primary driver of home-equity wealth creation. The CoreLogic Home Price Index grew 6.2 percent during 2017. The largest calendar-year increase since 2013. Likewise, the average growth in home equity was more than $15,000 during 2017, the most in four years."
He also believes this is a great sign for the market in 2018, saying:
"Because wealth gains spur additional consumer purchases, the rise in home-equity wealth during 2017 should add more than $50 billion to U.S. consumption spending over the next two to three years."  
This is great news for homeowners! But, do they realize that their equity position has changed?
A study by Fannie Mae suggests that many homeowners are not aware that they have regained equity in their homes as their investment has increased in value. For example, their study showed that 23% of Americans still believe their home is in a negative equity position when, in actuality, CoreLogic's report shows that only 4.9% of homes are in that position (down from 6.3% in Q4 2016).
The study also revealed that only 37% of Americans believe that they have "significant equity" (greater than 20%) when in actuality, 83% do!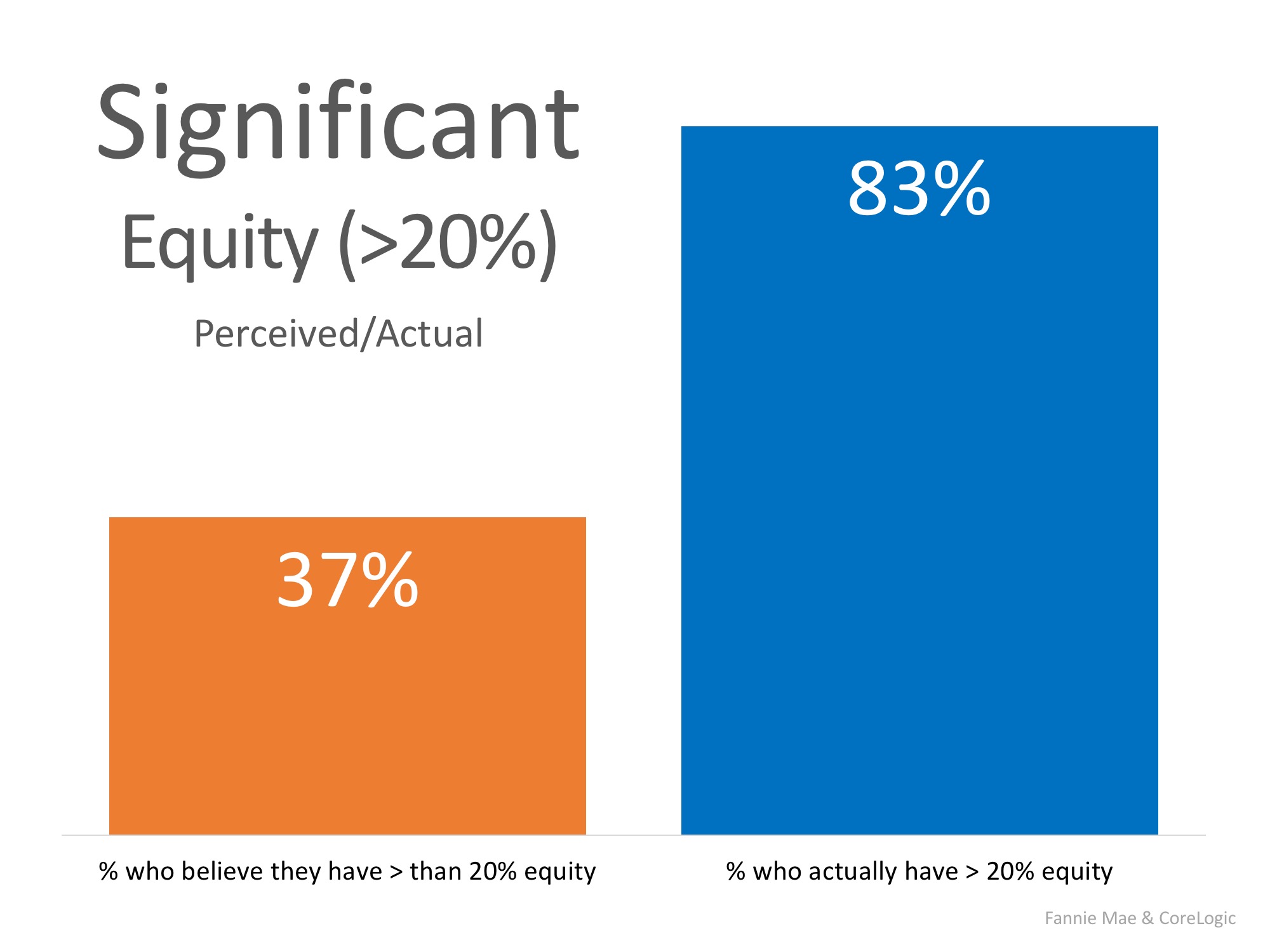 This means that 46% of Americans with a mortgage fail to realize the opportune situation they are in. With a sizeable equity position, many homeowners could easily move into a house (either larger or smaller) that better meets their current needs.
Fannie Mae spoke out on this issue in their report:
"Homeowners who underestimate their homes' values not only underestimate their home equity, they also likely underestimate 1) how large a down payment they could make with their home equity, 2) their chances of qualifying for mortgages, and, therefore, 3) their opportunities for selling their current homes and for buying different homes."
Bottom Line
If you are one of the many Americans who is unsure of how much equity you have built in your home, don't let that be the reason you fail to move on to your dream home in 2018! Let's get together to evaluate your situation!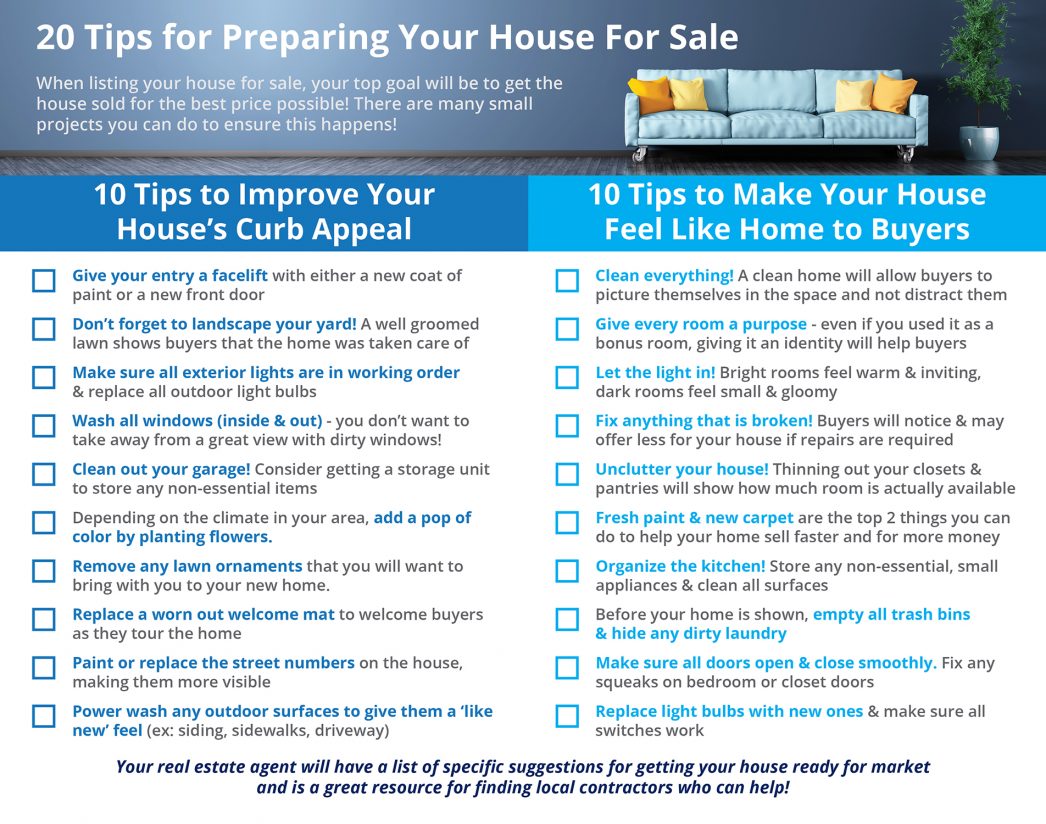 Highlights:
When listing your house for sale your top goal will be to get the home sold for the best price possible!
There are many small projects that you can do to ensure this happens!
Your real estate agent will have a list of specific suggestions for getting your house ready for market and is a great resource for finding local contractors who can help!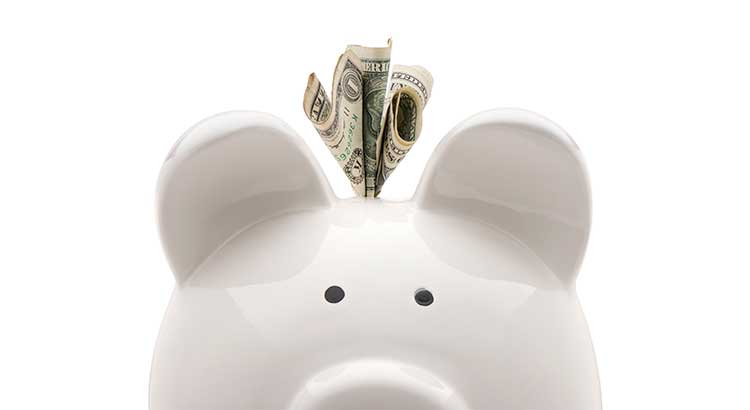 Saving for a down payment is often the biggest hurdle for a first-time homebuyer. Depending on where you live, median income, median rents, and home prices all vary. So, we set out to find out how long it would take to save for a down payment in each state.
Using data from the United States Census Bureau and Zillow, we determined how long it would take, nationwide, for a first-time buyer to save enough money for a down payment on their dream home. There is a long-standing 'rule' that a household should not pay more than 28% of their income on their monthly housing expense.
By determining the percentage of income spent renting in each state, and the amount needed for a 10% down payment, we were able to establish how long (in years) it would take for an average resident to save enough money to buy a home of their own.
According to the data, residents in Ohio can save for a down payment the quickest in just under 3 years (2.44). Below is a map that was created using the data for each state: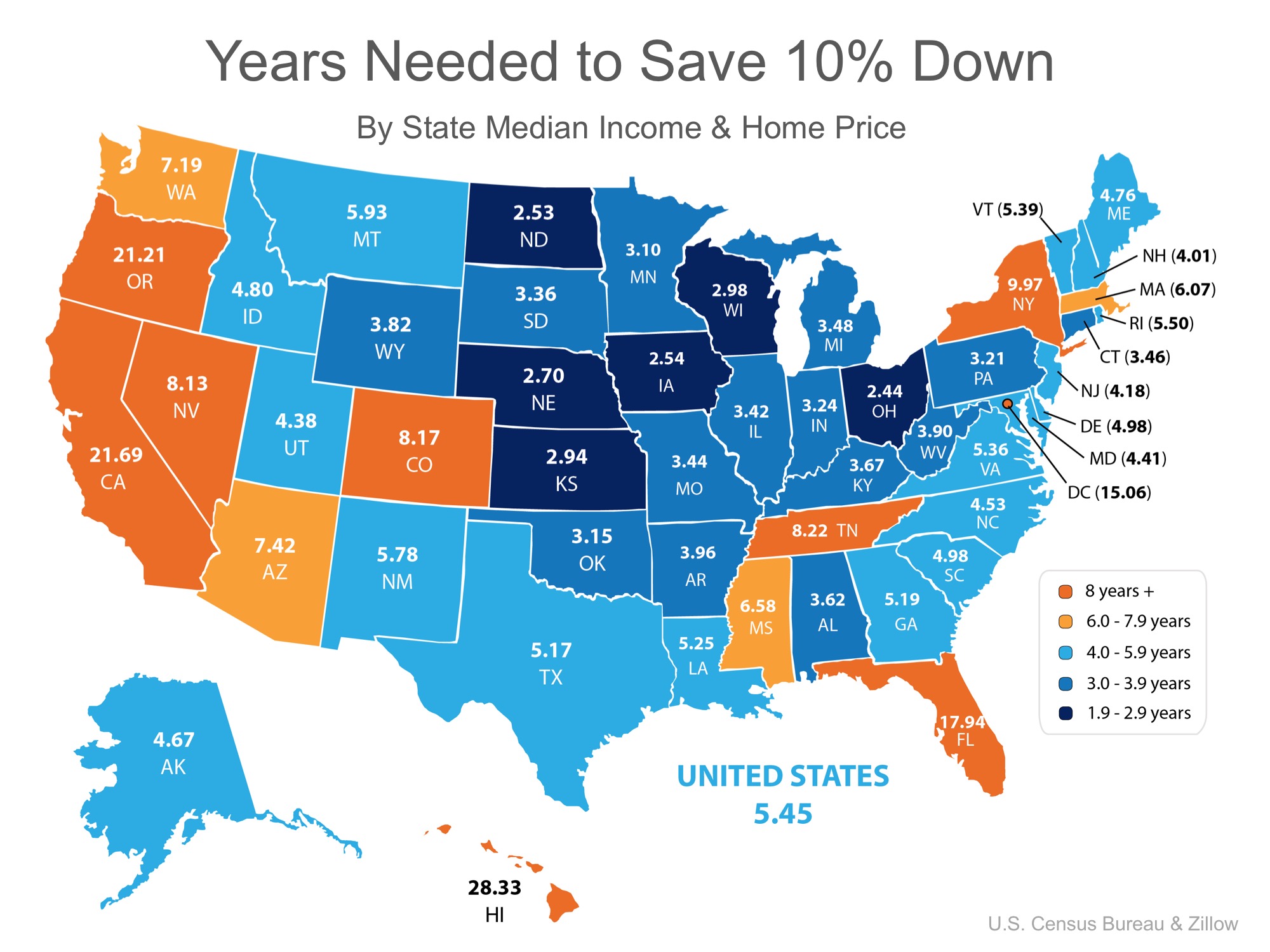 What if you only needed to save 3%?
What if you were able to take advantage of one of Freddie Mac's or Fannie Mae's 3%-down programs? Suddenly, saving for a down payment no longer takes 5 or 10 years, but becomes possible in a year or two in many states as shown on the map below.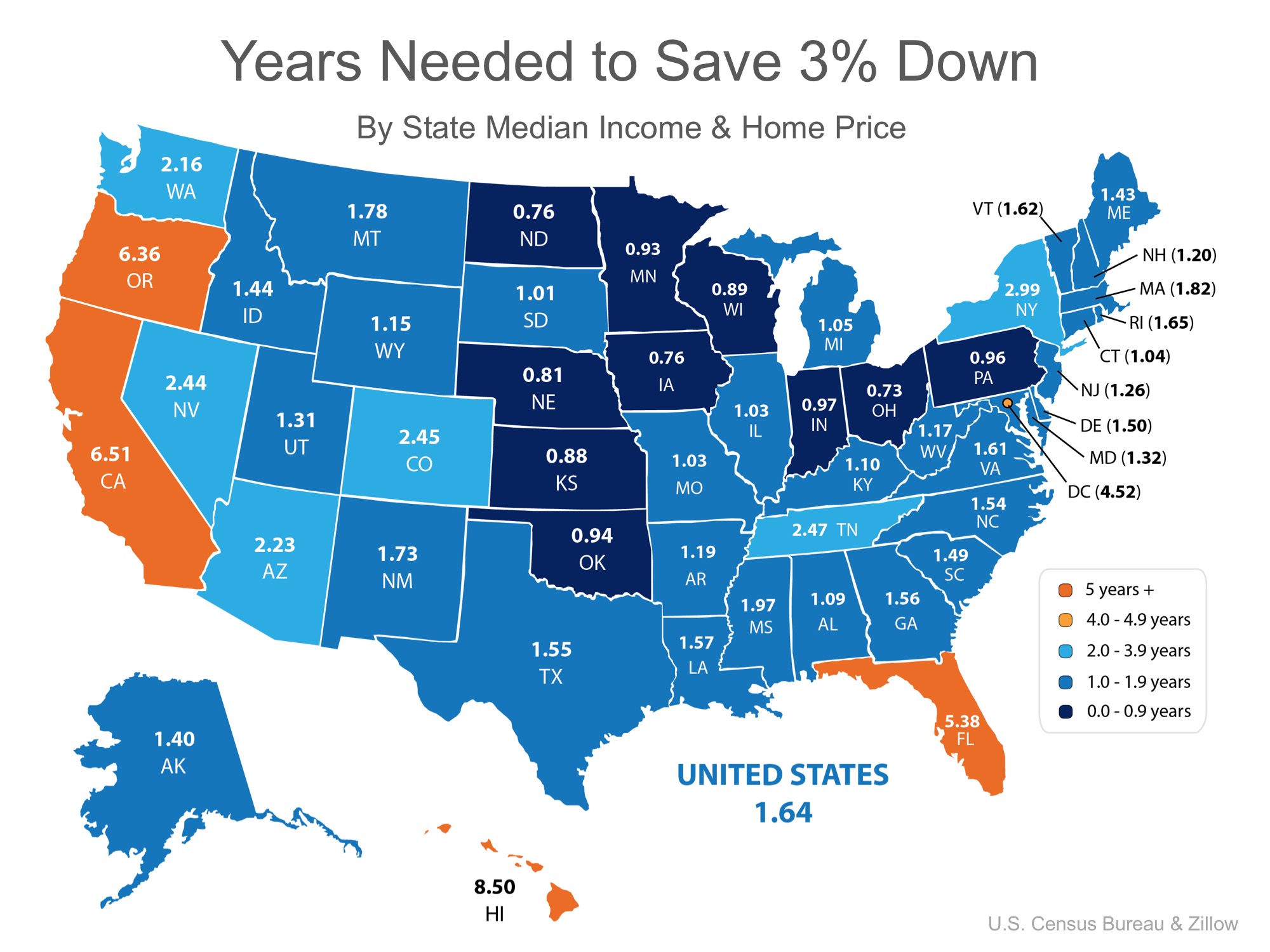 Bottom Line
Whether you have just started to save for a down payment, or have been saving for years, you may be closer to your dream home than you think! Let's meet up so I can help you evaluate your ability to buy today.
LOCATION!! Beautiful HARDCOAT Stucco home in popular Ashebrooke Subdivision in Walton High School district. Open and flowing floor plan, hardwood floors throughout the main level, updated kitchen with granite counter tops, stainless appliances. Master on Main, with cozy fireplace, completely updated master bath with glass shower, designer cabinetry and tile. Kitchen with view to family room, opening up to sunny and bright screen porch. Newer windows and HVAC!! Fabulous active swim/tennis neighborhood! Call today for a private showing. Check out the Virtual Tour!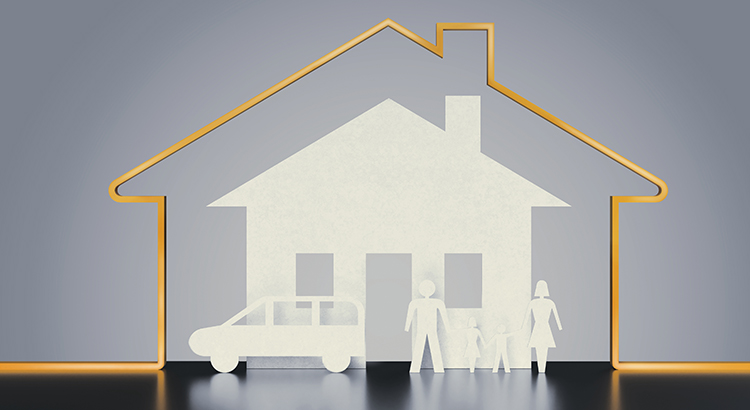 If you are considering selling your current home, to either move up to a larger home or into a home in an area that better suits your current family needs, great news was just revealed.
Last week, Trulia posted a blog, Not Your Father's Housing Market, which examined home affordability over the last 40+ years (1975-2016). Their research revealed that:
"Nationally, homes are just about the most affordable they've been in the last 40 years… the median household could afford a home 1.5 times more expensive than the median home price. In 1980, the median household could only afford about 3/4 of the median home price.

Despite relatively stagnant incomes, affordability has grown due to the sharp drop in mortgage rates over the last 30 years – from a high of over 16% in the 1980s to under 4% by 2016.

Of the nation's 100 largest metros, only Miami became unaffordable between 1990 and 2016. Meanwhile, 22 metros have flipped from being unaffordable to becoming affordable in that same time frame."
Here is a graph showing the Affordability Index compared to the 40-year average: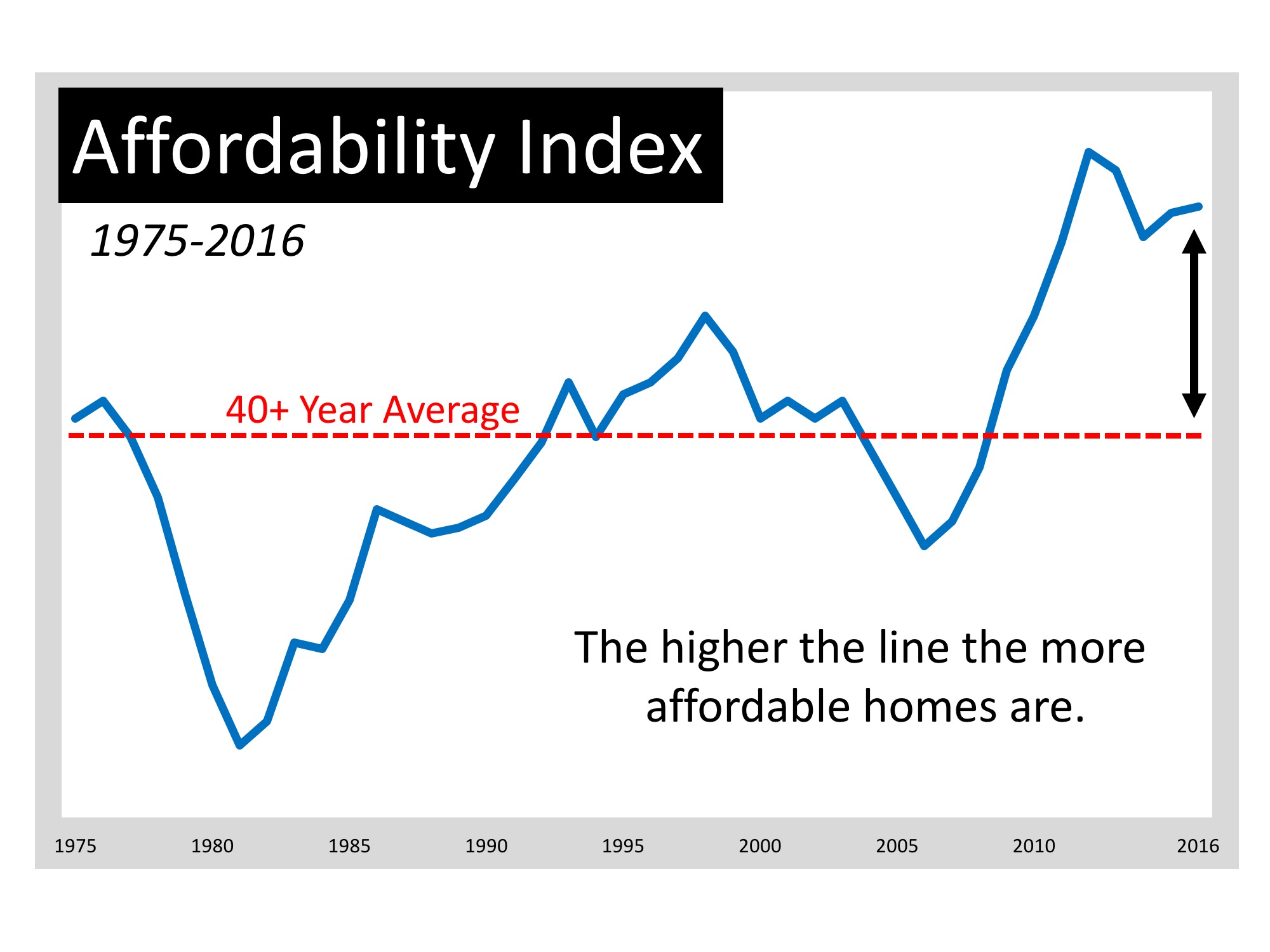 The graph shows that housing affordability is better now than at any other time in the last forty years, except during the housing crash last decade.
(Remember that during the crash you could purchase distressed properties – foreclosures and short sales – at 20-50% discounts.)
There is no doubt that with home prices and mortgage rates on the rise, the affordability index will continue to fall. That is why if you are thinking of moving up, you probably shouldn't wait.
Bottom Line
If you have held off on moving up to your family's dream home because you were hoping to time the market, that time has come.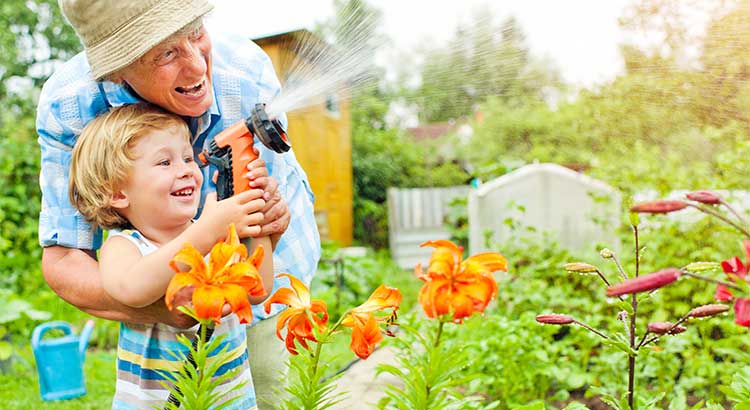 Just like our clocks this weekend in the majority of the country, the housing market will soon "spring forward!" Similar to tension in a spring, the lack of inventory available for sale in the market right now is what is holding back the market.
Many potential sellers believe that waiting until Spring is in their best interest, and traditionally they would have been right.
Buyer demand has seasonality to it, which usually falls off in the winter months, especially in areas of the country impacted by arctic temperatures and conditions.
That hasn't happened this year.
Demand for housing has remained strong as mortgage rates have remained near historic lows. Even with the recent increase in rates, buyers are still able to lock in an affordable monthly payment. Many more buyers are jumping off the fence and into the market to secure a lower rate.
The National Association of Realtors (NAR) recently reported that the top 10 dates sellers listed their homes in 2017 all fell in April, May, or June.
Those who act quickly and list now could benefit greatly from additional exposure to buyers prior to a flood of more competition coming to market in the next few months.
Bottom Line
If you are planning on selling your home in 2018, let's get together to evaluate the opportunities in our market.