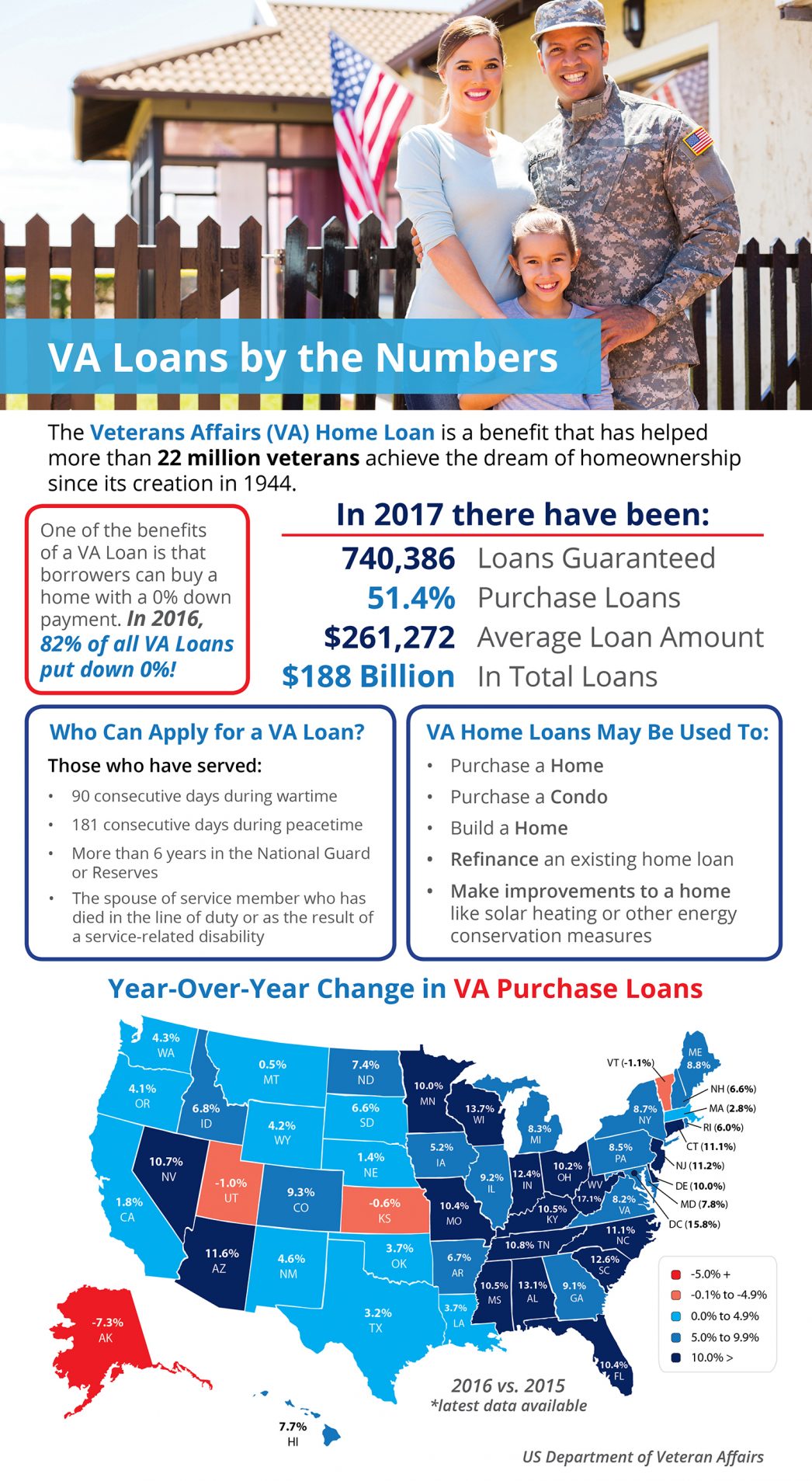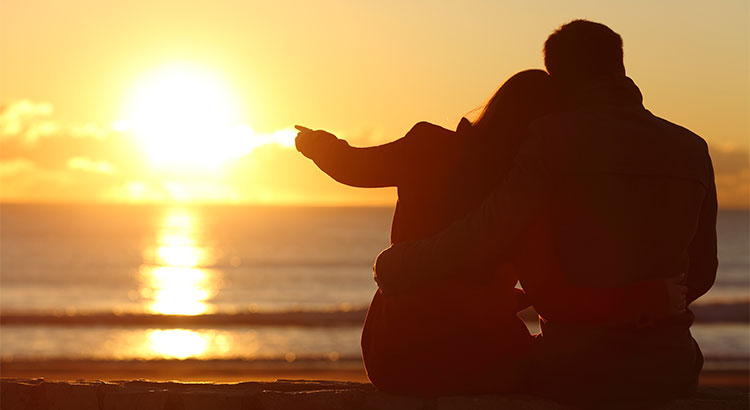 There is no doubt that it is easier to sell your house when using the services of a local real estate professional. The agent will provide:
Greater exposure to more buyers
The skills of a professional negotiator
A layer of protection from possible legal liabilities
Professional guidance in navigating any pitfalls that may arise
A level of safety while showing the home
There is no doubt that these services are valuable to any family that decides to sell. The only question is – how valuable? One of the main reasons For Sale By Owners (FSBOs) don't use a real estate agent is because they believe these services are not worth the fee an agent charges. But, what if those services didn't cost the seller a penny?
A study by Collateral Analytics, however, reveals that FSBOs don't actually save anything and, in some cases, may be costing themselves more by not listing with an agent.
In the study, they analyzed home sales in a variety of markets in 2016 and the first half of 2017. The data showed that:
"FSBOs tend to sell for lower prices than comparable home sales, and in many cases below the average differential represented by the prevailing commission rate." (emphasis added)
Why would FSBOs net less money on their own than if they used an agent?
The study makes several suggestions:
"There could be systematic bias on the buyer side as well. FSBO sales might attract more strategic buyers than MLS sales, particularly buyers who rationalize lower-priced bids on with the logic that the seller is "saving" a traditional commission. Such buyers might specifically search for and target sellers who are not getting representational assistance from agents." In other words, 'bargain lookers' might shop FSBOs more often.
"Experienced agents are experts at 'staging' homes for sale" which could bring more money for the home.
"Properties listed with a broker that is a member of the local MLS will be listed online with all other participating broker websites, marketing the home to a much larger buyer population. And those MLS properties generally offer compensation to agents who represent buyers, incentivizing them to show and sell the property and again potentially enlarging the buyer pool." If more buyers see a home, the greater the chances are that there could be a bidding war for the property.
Three conclusions from the study:
FSBOs achieve prices significantly lower than those from similar properties sold by Realtors using the MLS.
The differential in selling prices for FSBOs when compared to MLS sales of similar properties is about 5.5%.
The sales in 2017 suggest the average price was near 6% lower for FSBO sales of similar properties.
Bottom Line
If you are thinking of selling, FSBOing may end up costing you money instead of saving you money.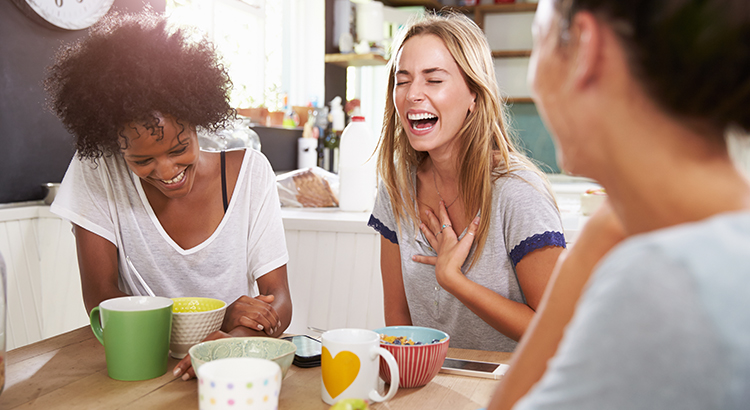 In Trulia's recent report, Rent vs. Buy: Roommate Edition, they examined the impact that renting with a roommate has in determining whether it is more expensive to rent or buy. The study explains:
"Since we started keeping track in 2012, it's been a better deal to buy than rent in America's largest housing markets – and for much of that time it hasn't been close."
It then goes on to ask the question:
"But does the equation change for renters who share their rent with a roommate?"
The report reveals:
"While the standard rent vs. buy analysis reveals buying is cheaper than renting in all of the nation's 100 largest metros, this doesn't hold true for those choosing between renting with a roommate and buying a starter home."
It seems obvious that sharing the cost of renting your living space by taking in a roommate dramatically decreases your housing expense (which is exactly what the report concluded), but it got us thinking.
What if you purchased a home and took in that same roommate?
The savings you would gain by adding a roommate would also occur if you purchased a home. This presents an opportunity for a list of possible purchasers. Here are two examples:
The first-time buyer: As the report explains, many young adults already live with a roommate. If they purchased a new home, perhaps that roommate (or someone else) would be willing to rent a room in their new house. The rent could help offset the mortgage payment.
The empty-nester seller looking to move: Their home may no longer fit their current lifestyle. They may now be looking for something a little smaller with all the bedrooms on the ground level. These families may be able to open a bedroom to an older family member (parents, aunts & uncles, etc.). This would kill two birds with one stone.
A smaller, move-down home is almost impossible to find in the current housing market. If the seller-turned-buyer takes on a tenant, they could buy a more expensive home knowing that the additional monies needed to pay the mortgage would be offset with the additional monies they receive in rent. Secondly, the older couple (ex. parents) could get a housing option that probably far surpasses anything else available to them in the current market.
Bottom Line
Considering the concept of renting a portion of your house to be able to purchase the perfect home may make sense to many families. You will need to decide if it is right for you.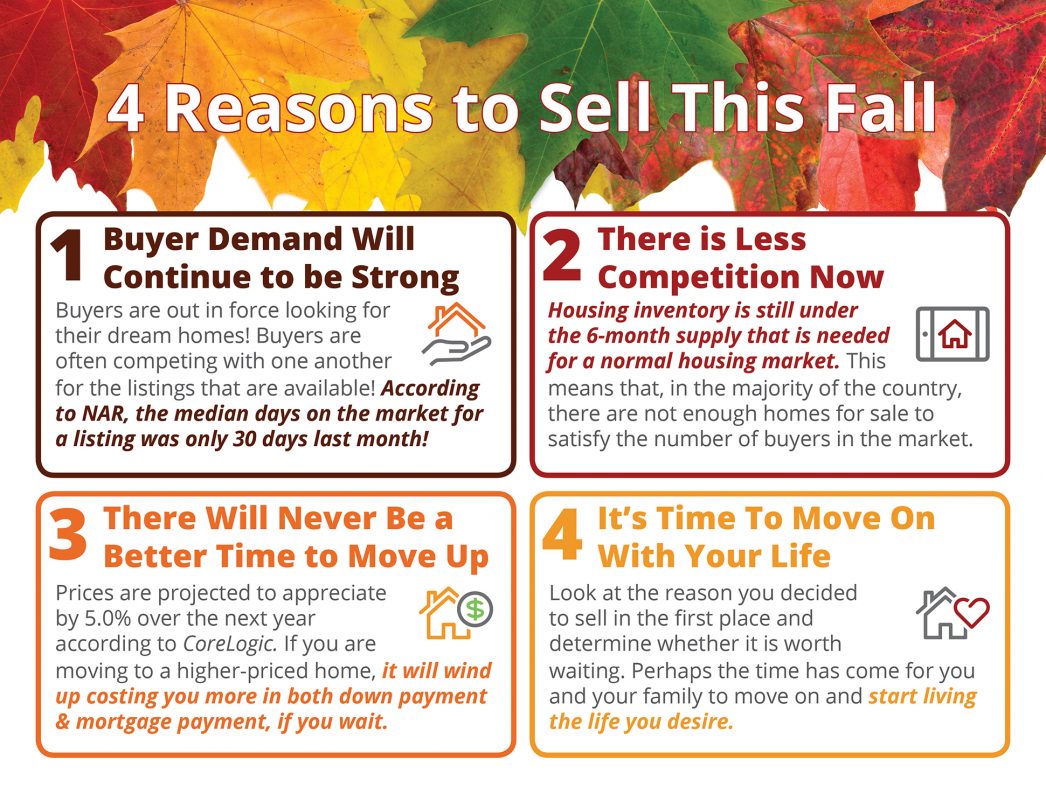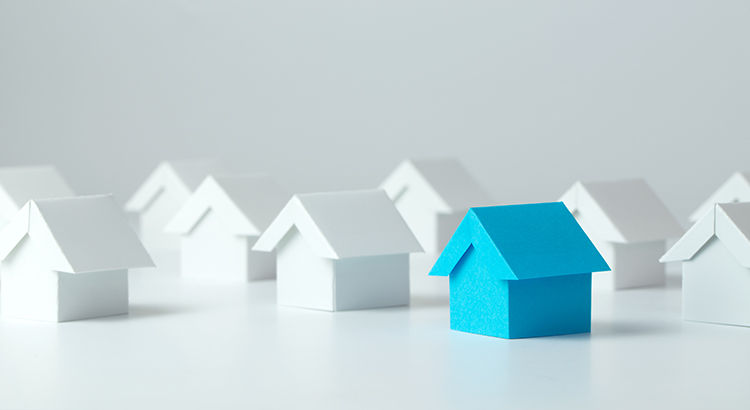 That headline might be a little aggressive; however, as August 2017's housing market data begins to roll in, we can definitely say one thing: If you are considering selling, IT IS TIME TO LIST YOUR HOME TODAY!
In a recent article by CBS News, they explained that the number of existing home sales is shrinking, and Lawrence Yun, Chief Economist for the National Association of Realtors, said:
"There should be 3 million homes on the market right now…Yet, there are only 1.9 million."
And this situation will be affected greatly by recent natural disasters. Yun continued by saying:
"Before the hurricanes I would have predicted 1.35 million in new-home construction in 2018…I'll have to scale that down now."
NAR, in their August 2017 Realtors® Confidence Index, indicated that:
"Amid sustained job creation and sustained historically low mortgage rates, REALTORS® reported…that buyer demand is stronger compared to conditions one year ago… and that fifty percent of properties were on the market for less than one month when sold."
The only challenge to today's market is a severe lack of inventory. A balanced market would have a full six-month supply of homes for sale. Currently, there is only a 4.2-month supply of inventory, which is down from 4.5 months one year ago.
Bottom Line
With demand increasing and supply dropping, this may be the perfect time to get the best price for your home. Let's get together and discuss the inventory levels in your neighborhood to determine your next steps.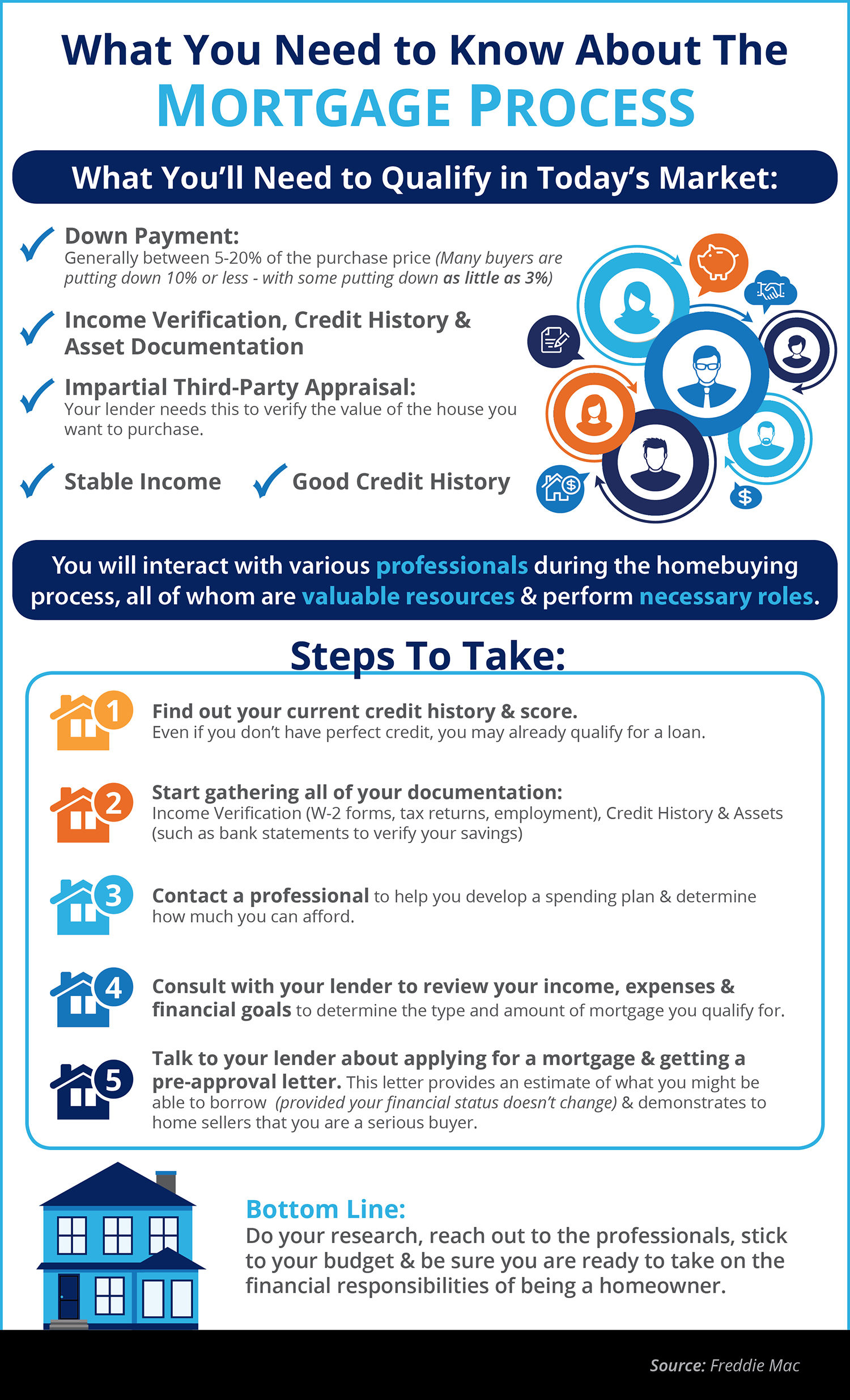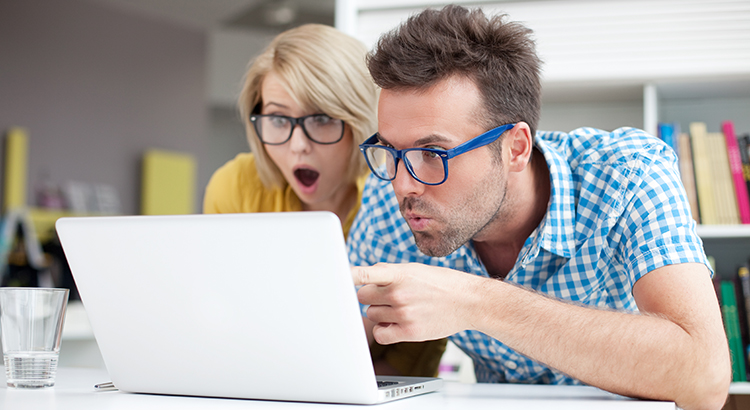 According to a survey conducted by ClosingCorp, over half of all homebuyers are surprised by the closing costs required to obtain their mortgage.
After surveying 1,000 first-time and repeat homebuyers, the results revealed that 17% of homebuyers were surprised that closing costs were required at all, while another 35% were stunned by how much higher the fees were than expected.
"Homebuyers reported being most surprised by mortgage insurance, followed by bank fees and points, taxes, title insurance and appraisal fees."
Bankrate.com gathered closing cost data from lenders in every state and Washington, D.C. in order to share the average costs in each state. The map below was created using the closing costs on a $200,000 mortgage with a 20% down payment.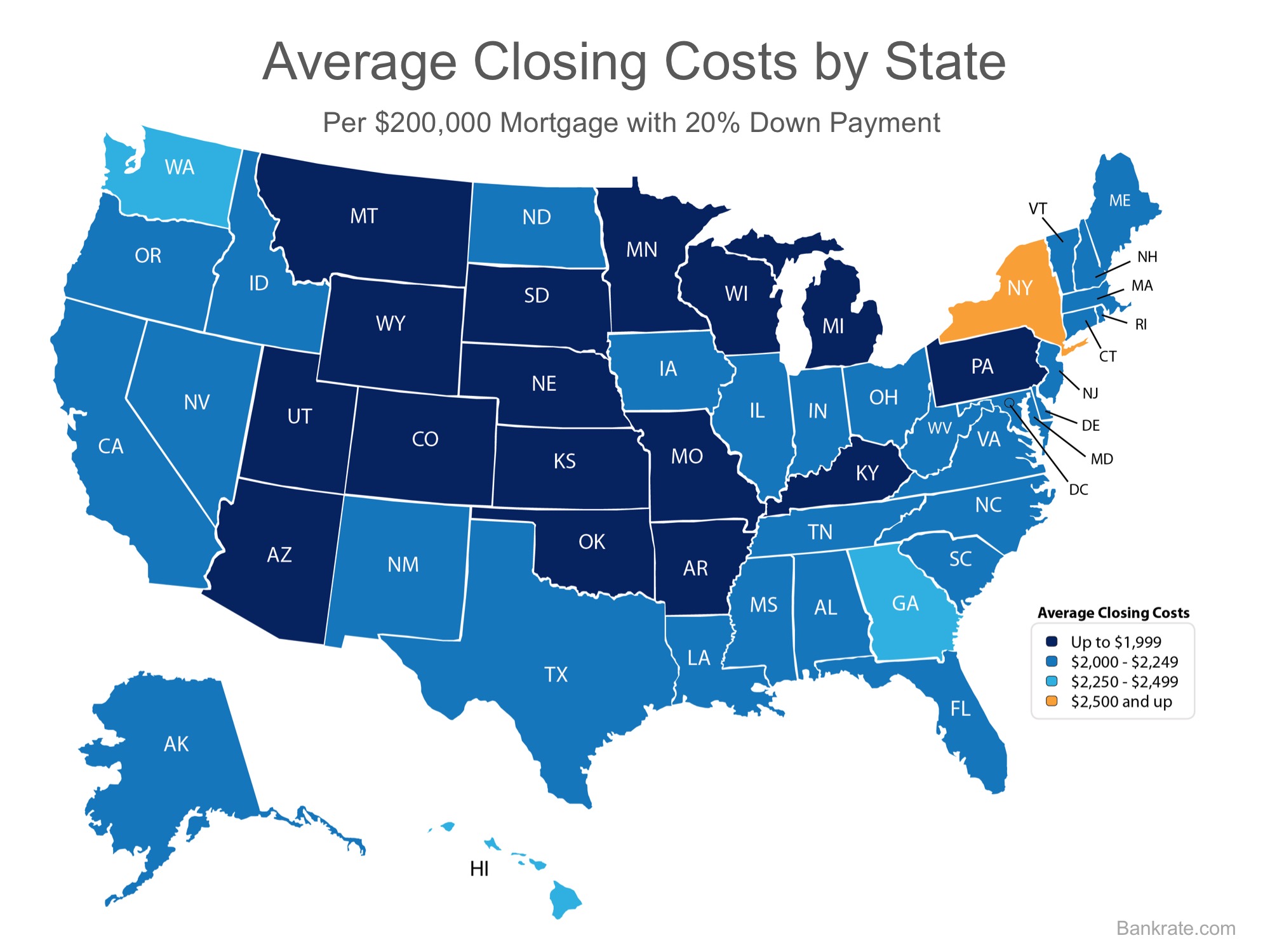 Keep in mind that if you are in the market for a home above this price range, your costs could be significantly greater. According to Freddie Mac,
"Closing costs are typically between 2 and 5% of your purchase price."
Bottom Line
Speak with your lender and agent early and often to determine how much you'll be responsible for at closing. Finding out that you'll need to come up with thousands of dollars right before closing is not a surprise anyone is ever looking forward to.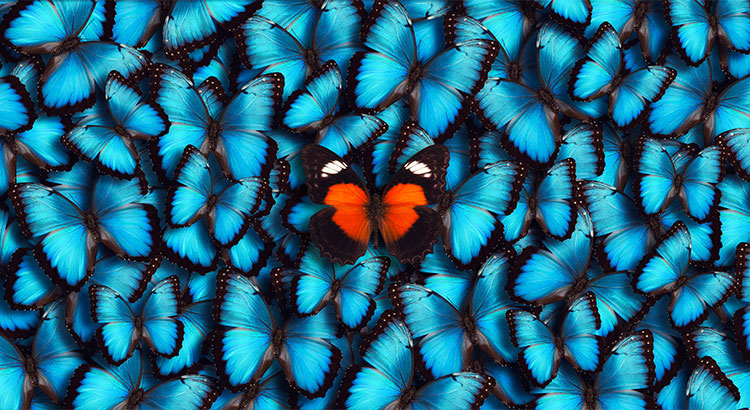 The number of building permits issued for single-family homes is the best indicator of how many newly built homes will rise over the next few months. According to the latest U.S. Census Bureau and U.S. Department of Housing & Urban Development Residential Sales Report, the number of these permits were up 7.7% over last year.
How will this impact buyers?
More inventory means more options. Danielle Hale, Realtor.com's Chief Economist, explained this is good news for the housing market – especially for those looking to buy:
"It's not spectacular construction growth, but it's slow and steady in the right direction. Eventually, the pickup in single-family home construction will mean [buyers] will have more options. Especially with the limited number of sales right now, more options are really needed."
How will this impact sellers?
More inventory means more competition. Today, because of the tremendous lack of inventory, a seller can expect:
A great price on their home as buyers outbid each other for it
A quick sale as buyers have so little to choose from
Fewer hassles as buyers don't want to "rock the boat" on the deal
With an increase in competition, the seller may not enjoy these same benefits. As Hale said:
"As new construction continues to increase, home shoppers will eventually have more [choices] and a bit more time to make purchase decisions compared to today's quick-moving housing market."
Bottom Line
If you are considering the sale of your home, it might make sense to beat this new construction competition to the market.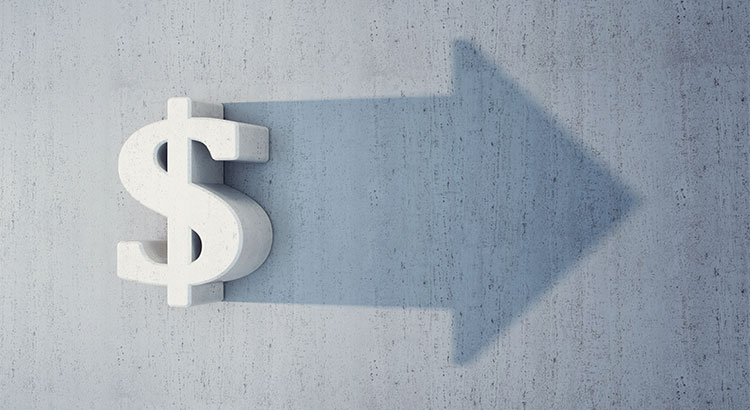 Every homeowner wants to make sure they maximize their financial reward when selling their home. But how do you guarantee that you receive maximum value for your house? Here are two keys to ensure that you get the highest price possible.
1. Price it a LITTLE LOW 
This may seem counterintuitive. However, let's look at this concept for a moment. Many homeowners think that pricing their home a little OVER market value will leave them room for negotiation. In actuality, this just dramatically lessens the demand for your house (see chart below).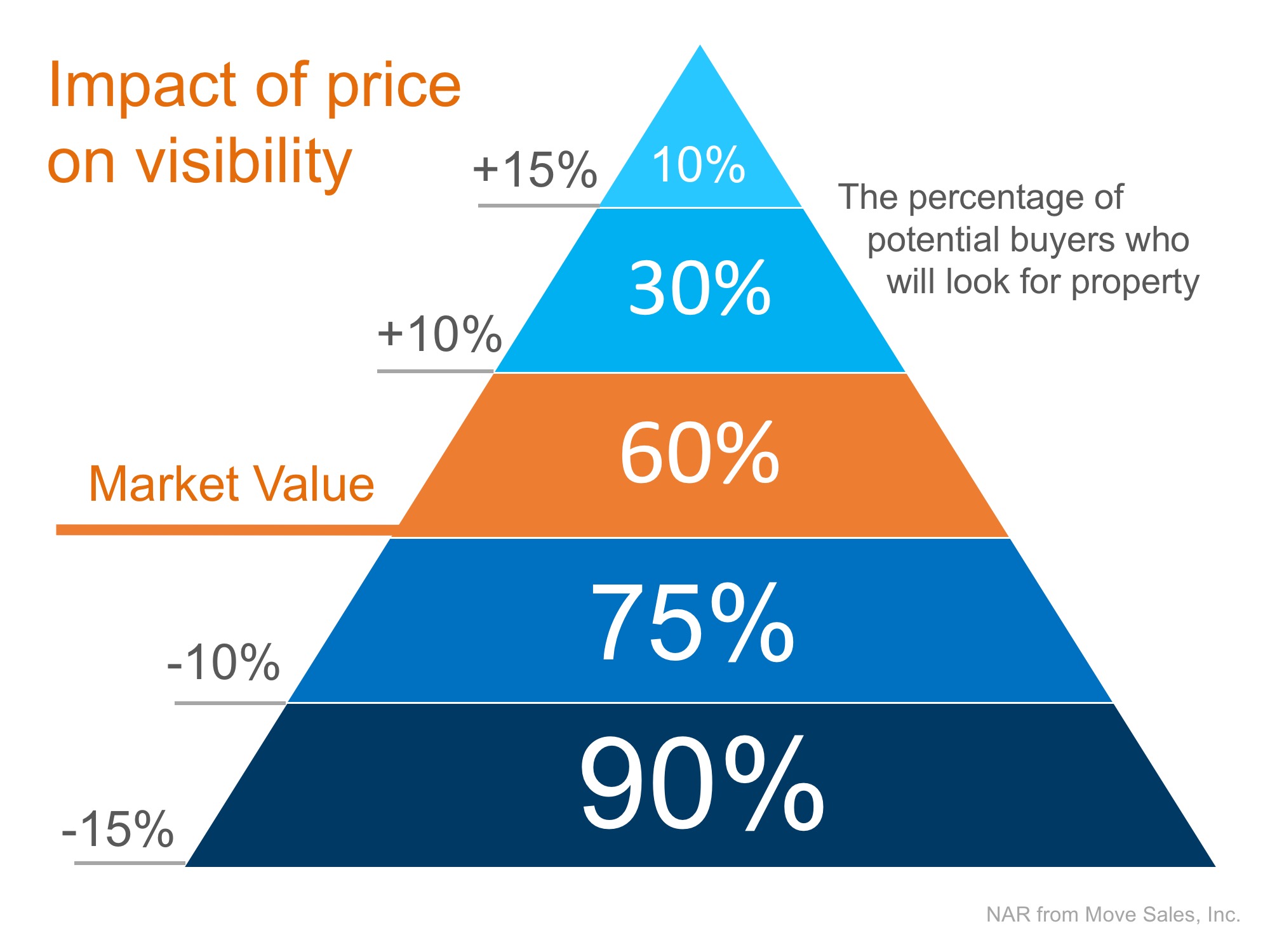 Instead of the seller trying to 'win' the negotiation with one buyer, they should price it so that demand for the home is maximized. By doing this, the seller will not be fighting with a buyer over the price, but will instead have multiple buyers fighting with each other over the house.
Realtor.com gives this advice:
"Aim to price your property at or just slightly below the going rate. Today's buyers are highly informed, so if they sense they're getting a deal, they're likely to bid up a property that's slightly underpriced, especially in areas with low inventory."
2. Use a Real Estate Professional
This, too, may seem counterintuitive. The seller may think they would make more money if they didn't have to pay a real estate commission. With this being said, studies have shown that homes typically sell for more money when handled by a real estate professional.
A new study by Collateral Analytics, reveals that FSBOs don't actually save any money, and in some cases may be costing themselves more, by not listing with an agent.
In the study, they analyzed home sales in a variety of markets in 2016 and the first half of 2017. The data showed that:
"FSBOs tend to sell for lower prices than comparable home sales, and in many cases below the average differential represented by the prevailing commission rate."
The results of the study showed that the differential in selling prices for FSBOs when compared to MLS sales of similar properties is about 5.5%. Sales in 2017 suggest the average price was near 6% lower for FSBO sales of similar properties.
Bottom Line
Price your house at or slightly below the current market value and hire a professional. This will guarantee that you maximize the price you get for your house.