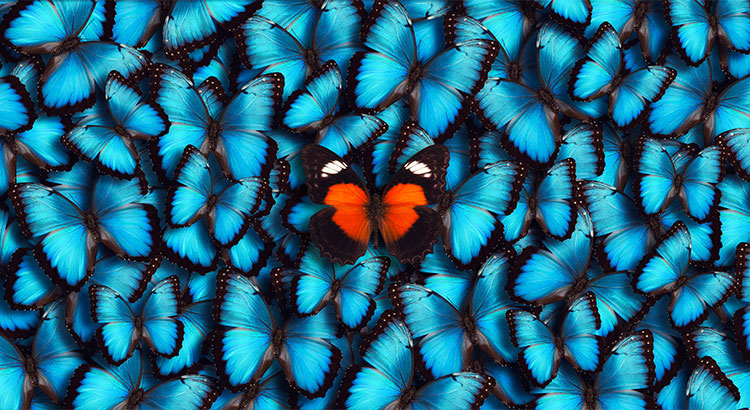 The number of building permits issued for single-family homes is the best indicator of how many newly built homes will rise over the next few months. According to the latest U.S. Census Bureau and U.S. Department of Housing & Urban Development Residential Sales Report, the number of these permits were up 7.7% over last year.
How will this impact buyers?
More inventory means more options. Danielle Hale, Realtor.com's Chief Economist, explained this is good news for the housing market – especially for those looking to buy:
"It's not spectacular construction growth, but it's slow and steady in the right direction. Eventually, the pickup in single-family home construction will mean [buyers] will have more options. Especially with the limited number of sales right now, more options are really needed."
How will this impact sellers?
More inventory means more competition. Today, because of the tremendous lack of inventory, a seller can expect:
A great price on their home as buyers outbid each other for it
A quick sale as buyers have so little to choose from
Fewer hassles as buyers don't want to "rock the boat" on the deal
With an increase in competition, the seller may not enjoy these same benefits. As Hale said:
"As new construction continues to increase, home shoppers will eventually have more [choices] and a bit more time to make purchase decisions compared to today's quick-moving housing market."
Bottom Line
If you are considering the sale of your home, it might make sense to beat this new construction competition to the market.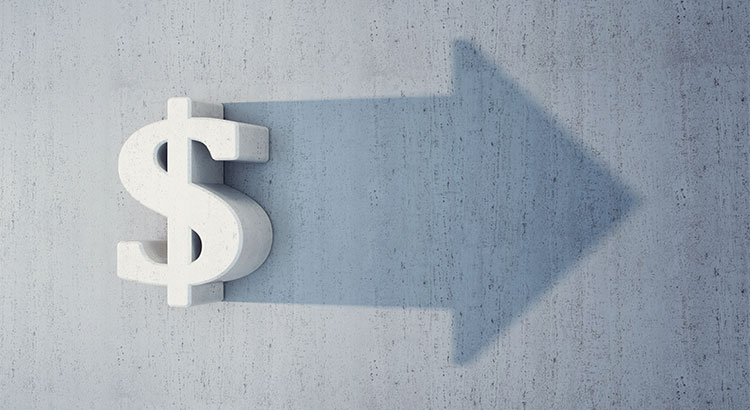 Every homeowner wants to make sure they maximize their financial reward when selling their home. But how do you guarantee that you receive maximum value for your house? Here are two keys to ensure that you get the highest price possible.
1. Price it a LITTLE LOW 
This may seem counterintuitive. However, let's look at this concept for a moment. Many homeowners think that pricing their home a little OVER market value will leave them room for negotiation. In actuality, this just dramatically lessens the demand for your house (see chart below).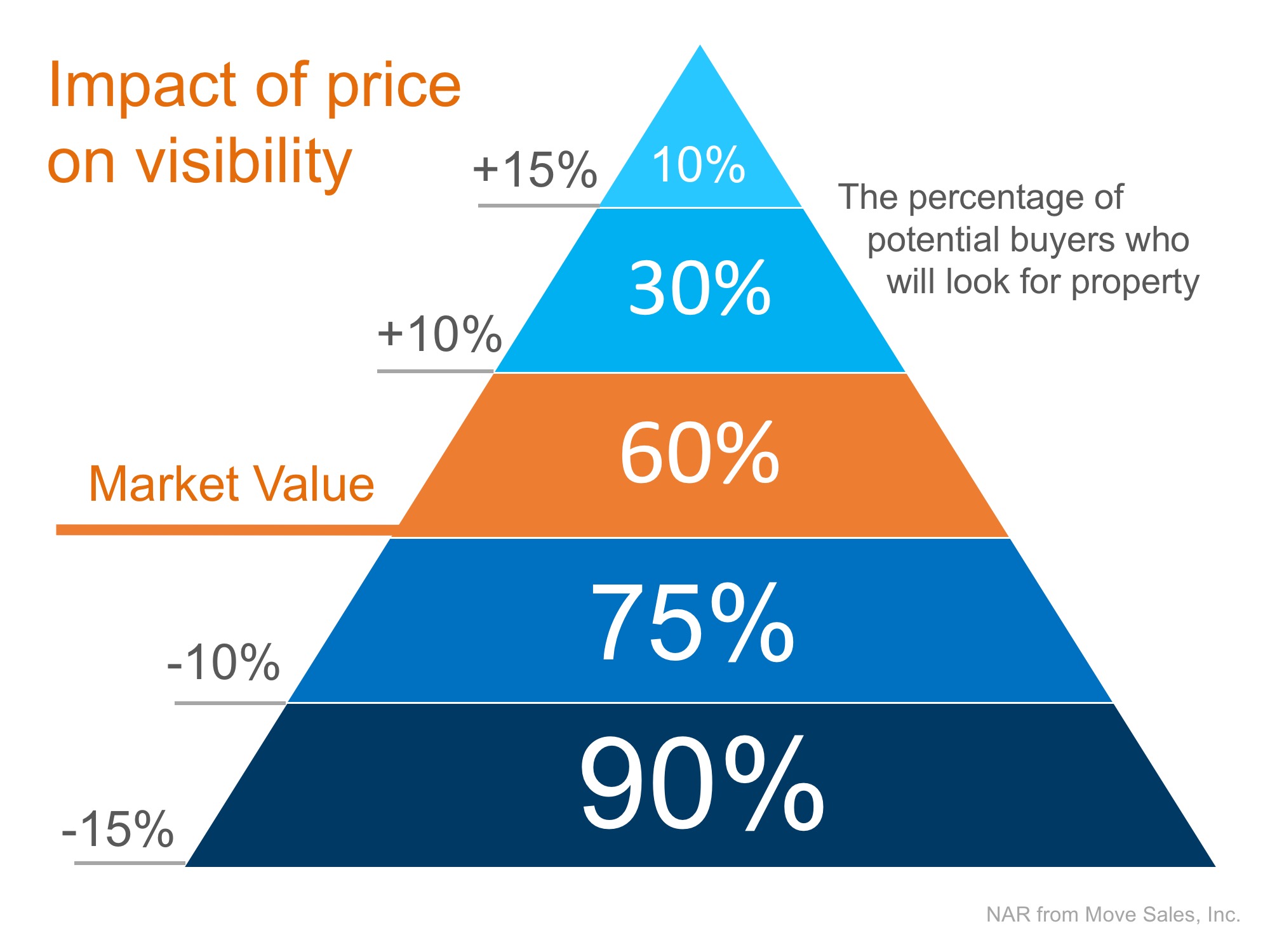 Instead of the seller trying to 'win' the negotiation with one buyer, they should price it so that demand for the home is maximized. By doing this, the seller will not be fighting with a buyer over the price, but will instead have multiple buyers fighting with each other over the house.
Realtor.com gives this advice:
"Aim to price your property at or just slightly below the going rate. Today's buyers are highly informed, so if they sense they're getting a deal, they're likely to bid up a property that's slightly underpriced, especially in areas with low inventory."
2. Use a Real Estate Professional
This, too, may seem counterintuitive. The seller may think they would make more money if they didn't have to pay a real estate commission. With this being said, studies have shown that homes typically sell for more money when handled by a real estate professional.
A new study by Collateral Analytics, reveals that FSBOs don't actually save any money, and in some cases may be costing themselves more, by not listing with an agent.
In the study, they analyzed home sales in a variety of markets in 2016 and the first half of 2017. The data showed that:
"FSBOs tend to sell for lower prices than comparable home sales, and in many cases below the average differential represented by the prevailing commission rate."
The results of the study showed that the differential in selling prices for FSBOs when compared to MLS sales of similar properties is about 5.5%. Sales in 2017 suggest the average price was near 6% lower for FSBO sales of similar properties.
Bottom Line
Price your house at or slightly below the current market value and hire a professional. This will guarantee that you maximize the price you get for your house.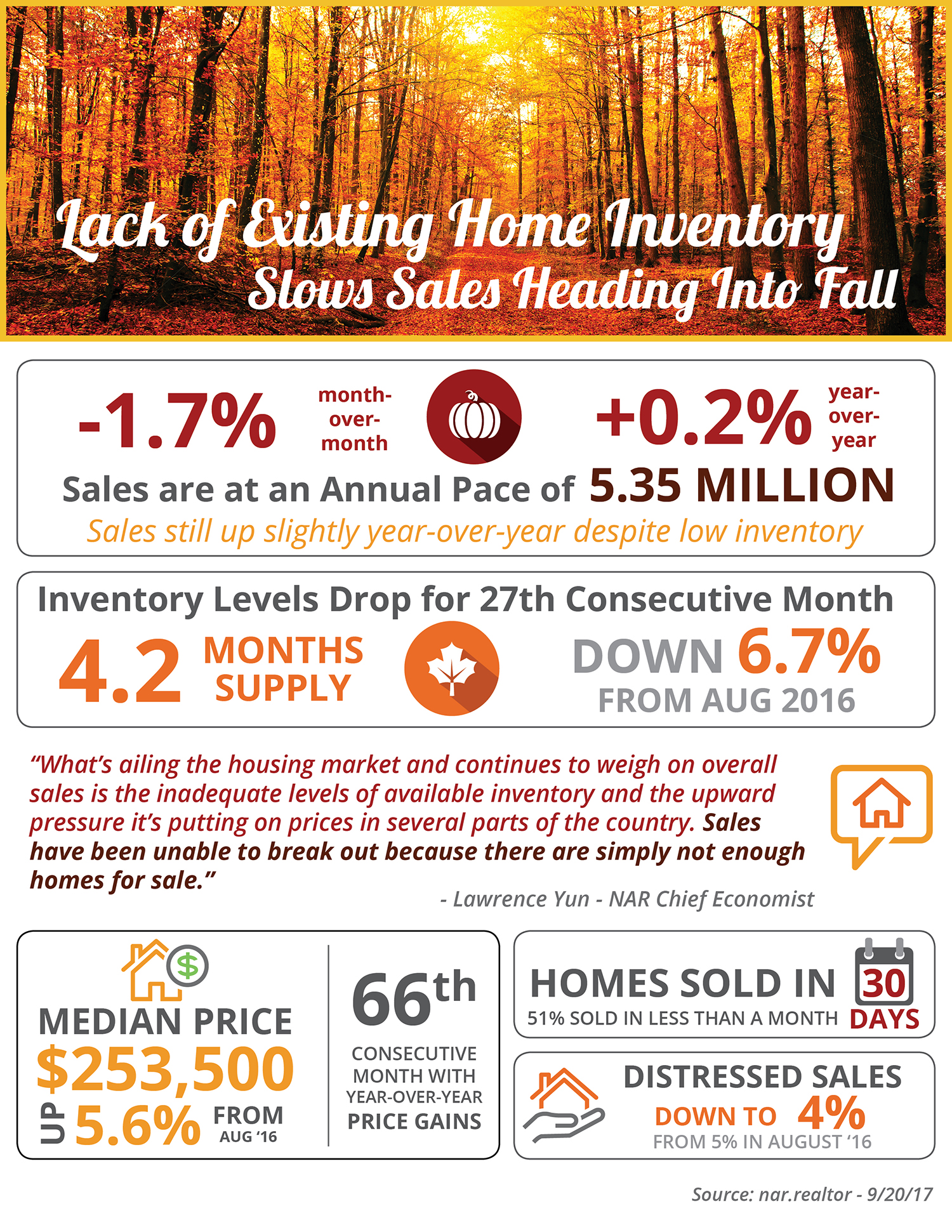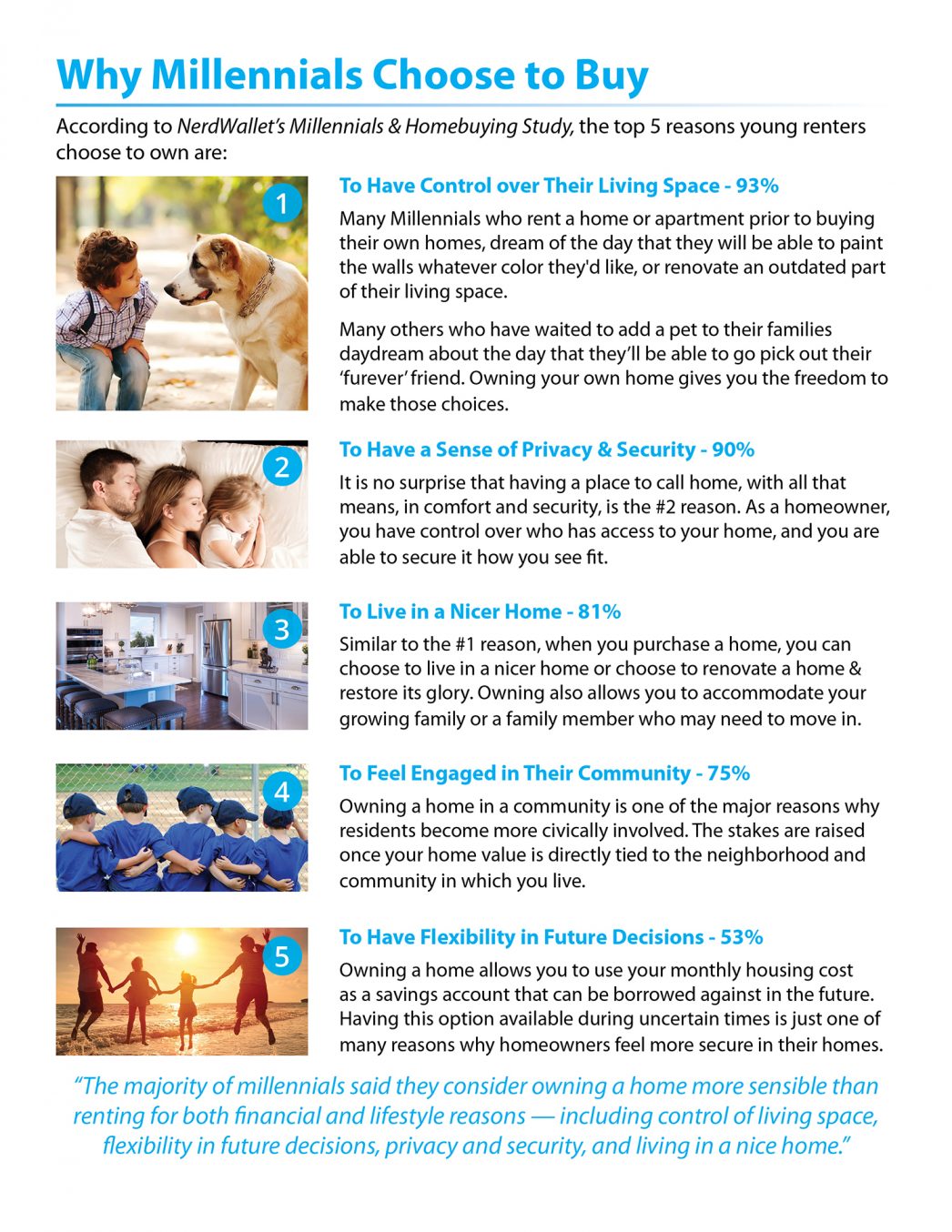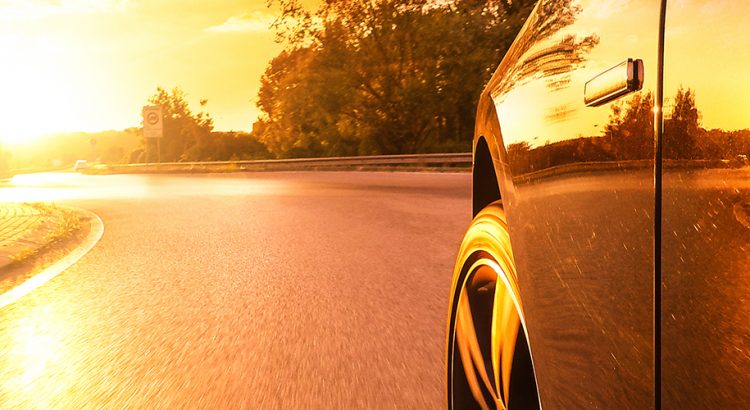 If you thought about selling your house this year, now more than ever may be the time to do it! The inventory of homes for sale is well below historic norms and buyer demand is skyrocketing. We were still in high school when we learned the concept of supply and demand: the best time to sell something is when supply of that item is low and demand for that item is high. That defines today's real estate market.
Lawrence Yun, Chief Economist at the National Association of Realtors, recently commented:
"Buyer interest is solid, but there is just not enough supply to satisfy demand. Prospective buyers are being sidelined by both limited choices and home prices that are climbing too fast."
Yun goes on to say:
"Current demand levels indicate sales should be stronger, but it's clear some would-be buyers are having to delay or postpone their home search because low supply is leading to worsening affordability conditions."
In this type of market, a seller may hold a major negotiating advantage when it comes to price and other aspects of the real estate transaction, including the inspection, appraisal and financing contingencies.
Bottom Line
As a potential seller, you are in the driver's seat right now. It might be time to hit the gas.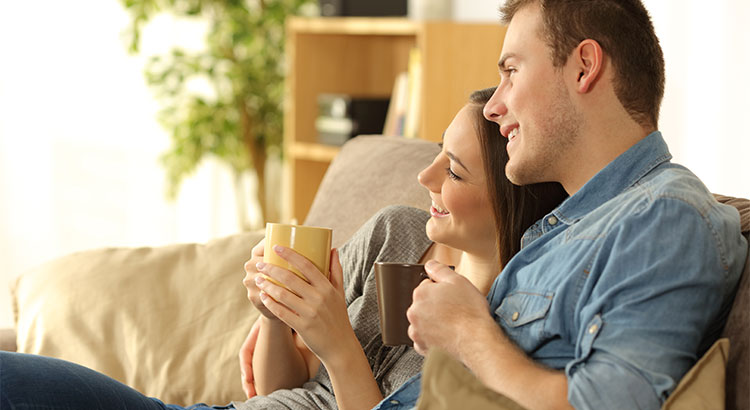 In this day and age of being able to shop for anything anywhere, it is really important to know what you're looking for when you start your home search.
If you've been thinking about buying a home of your own for some time now, you've probably come up with a list of things that you'd LOVE to have in your new home. Many new homebuyers fantasize about the amenities that they see on television or Pinterest, and start looking at the countless homes listed for sale through rose-colored glasses.
Do you really need that farmhouse sink in the kitchen to be happy with your home choice? Would a two-car garage be a convenience or a necessity? Could the 'man cave' of your dreams be a future renovation project instead of a make-or-break right now?
The first step in your home buying process should be getting pre-approved for your mortgage. This allows you to know your budget before you fall in love with a home that is way outside of it.
The next step is to list all the features of a home that you would like, and to qualify them as follows:
'Must-Haves' – if this property does not have these items, then it shouldn't even be considered (ex: distance from work or family, number of bedrooms/bathrooms).
'Should-Haves' – if the property hits all of the 'must-haves' and some of the 'should-haves,' it stays in contention but does not need to have all of these features.
'Absolute-Wish List' – if we find a property in our budget that has all of the 'must-haves,' most of the 'should-haves,' and ANY of these, it's the winner!
Bottom Line
Having this list fleshed out before starting your search will save you time and frustration, while also letting your agent know what features are most important to you before starting to show you houses in your desired area.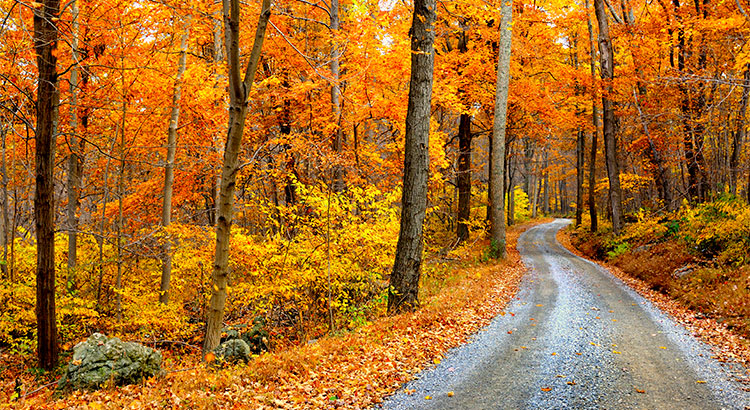 Here are four great reasons to consider buying a home today, instead of waiting.
1. Prices Will Continue to Rise
CoreLogic's latest Home Price Index reports that home prices have appreciated by 6.7% over the last 12 months. The same report predicts that prices will continue to increase at a rate of 5.0% over the next year.
The bottom in home prices has come and gone. Home values will continue to appreciate for years. Waiting no longer makes sense.
2. Mortgage Interest Rates Are Projected to Increase
Freddie Mac's Primary Mortgage Market Survey shows that interest rates for a 30-year mortgage have hovered around 4%. Most experts predict that rates will rise over the next 12 months. The Mortgage Bankers Association, Fannie Mae, Freddie Mac and the National Association of Realtors are in unison, projecting that rates will increase by this time next year.
An increase in rates will impact YOUR monthly mortgage payment. A year from now, your housing expense will increase if a mortgage is necessary to buy your next home.
3. Either Way, You Are Paying a Mortgage 
There are some renters who have not yet purchased a home because they are uncomfortable taking on the obligation of a mortgage. Everyone should realize that, unless you are living with your parents rent-free, you are paying a mortgage – either yours or your landlord's.
As an owner, your mortgage payment is a form of 'forced savings' that allows you to have equity in your home that you can tap into later in life. As a renter, you guarantee your landlord is the person with that equity.
Are you ready to put your housing cost to work for you?
4. It's Time to Move on With Your Life
The 'cost' of a home is determined by two major components: the price of the home and the current mortgage rate. It appears that both are on the rise.
But what if they weren't? Would you wait?
Look at the actual reason you are buying and decide if it is worth waiting. Whether you want to have a great place for your children to grow up, you want your family to be safer or you just want to have control over renovations, maybe now is the time to buy.
If purchasing a home for you and your family is the right thing for you to do this year, buying sooner rather than later could lead to substantial savings.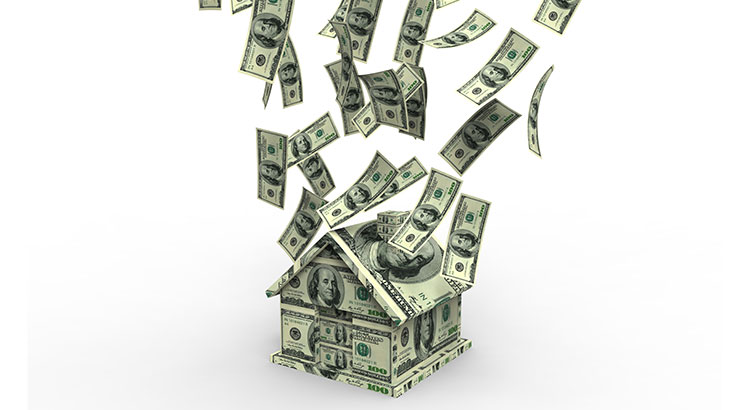 One of the main reasons why For Sale By Owners (FSBOs) don't use a real estate agent is because they believe they will save the commission an agent charges for getting their house on the market and selling it. A new study by Collateral Analytics, however, reveals that FSBOs don't actually save anything, and in some cases may be costing themselves more, by not listing with an agent.
In the study, they analyzed home sales in a variety of markets in 2016 and the first half of 2017. The data showed that:
"FSBOs tend to sell for lower prices than comparable home sales, and in many cases below the average differential represented by the prevailing commission rate." (emphasis added)
Why would FSBOs net less money than if they used an agent?
The study makes several suggestions:
"There could be systematic bias on the buyer side as well. FSBO sales might attract more strategic buyers than MLS sales, particularly buyers who rationalize lower-priced bids on with the logic that the seller is "saving" a traditional commission. Such buyers might specifically search for and target sellers who are not getting representational assistance from agents." In other words, 'bargain lookers' might shop FSBOs more often.
"Experienced agents are experts at 'staging' homes for sale" which could bring more money for the home.
"Properties listed with a broker that is a member of the local MLS will be listed online with all other participating broker websites, marketing the home to a much larger buyer population. And those MLS properties generally offer compensation to agents who represent buyers, incentivizing them to show and sell the property and again potentially enlarging the buyer pool." If more buyers see a home, the greater the chances are that there could be a bidding war for the property.
Three conclusions from the study:
FSBOs achieve prices significantly lower than those from similar properties sold by Realtors using the MLS.
The differential in selling prices for FSBOs when compared to MLS sales of similar properties is about 5.5%.
The sales in 2017 suggest the average price was near 6% lower for FSBO sales of similar properties.
Bottom Line
If you are thinking of selling, FSBOing may end up costing you money instead of saving you money.
Agents: For more information like this, that you can share with your sellers, join us this afternoon (2PM EST/11AM PST) for a live webinar when we will discuss, How to Become a Rainmaker for Listing Leads This Fall!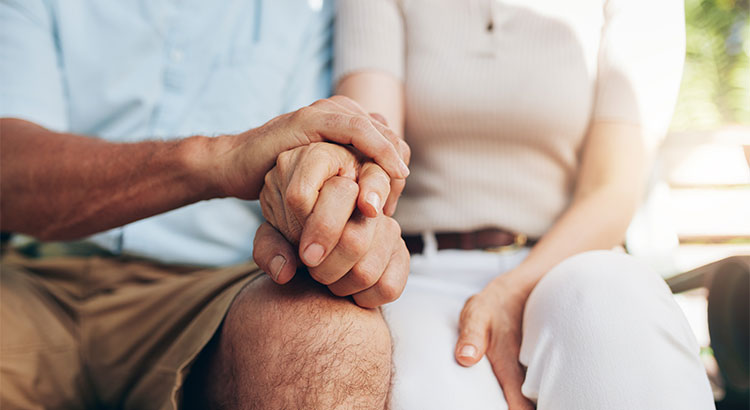 Your children have finally moved out and you and your spouse now live alone in a four-bedroom colonial (or a similar type of house). You have two choices to make:
Remodel your house to fit your current lifestyle and needs
Sell your house and purchase the perfect home
Based on the record of dollars spent on remodeling and renovations, it appears that many homeowners are deciding on number one. But, is that the best long-term solution?
If you currently live in a 3-4-bedroom home, you probably bought it at a time when your children were the major consideration in determining family housing needs. Along with a large home, you more than likely also considered school district, the size of the property and the makeup of other families living in the neighborhood (example: you wanted a block with other kids your children could play with and a backyard large enough to accommodate that).
Remodeling your home to meet your current needs might mean combining two bedrooms to make one beautiful master suite and changing another bedroom into the massive walk-in closet you always wanted. However, if you live in a neighborhood that historically attracts young families, you may be dramatically undermining the value of your house by cutting down the number of bedrooms and making it less desirable to the typical family moving onto your block.
And, according to a recent study, you will recoup only 64.4% of a remodeling project's investment dollars if you sell in the future.
Your home is probably at its highest value as it stands right now. Instead of remodeling your house, it may make better financial sense to sell your current home and purchase a home that was built specifically to meet your current lifestyle and desires.
In many cases, this well-designed home will give you exactly what you want in less square footage (read less real estate taxes!) than your current home.
Bottom Line
If you are living in a house that no longer fits your needs, at least consider checking out other homes in your area that would meet your lifestyle needs before taking on the cost and hassle of remodeling your current house.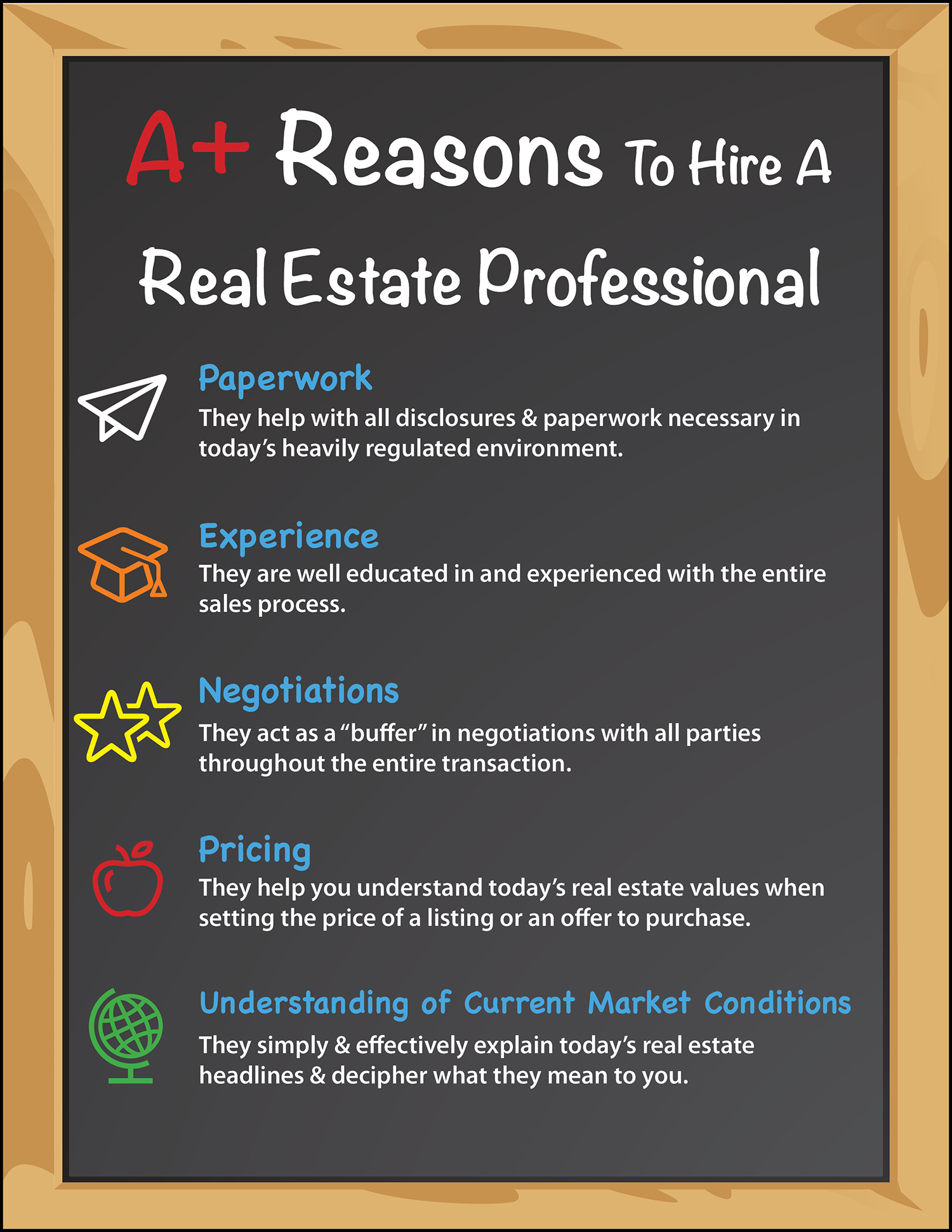 Some Highlights:
Hiring a real estate professional to buy your dream home, or sell your current house, is one of the most 'educated' decisions you can make!
A real estate professional has the experience needed to help you through the entire process.
Make sure that you hire someone who knows current market conditions & can simply and effectively explain them to you and your family!