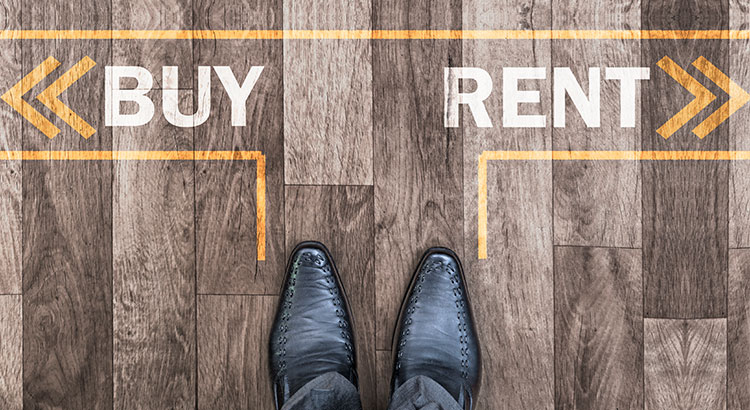 In a blog post published last Friday, CNBC's Diana Olnick reported on the latest results of the FAU Buy vs. Rent Index. The index examines the entire US housing market and then isolates 23 major markets for comparison. The researchers at FAU use a "'horse race' comparison between an individual that is buying a home and an individual that rents a similar-quality home and reinvests all monies otherwise invested in homeownership."
Having read both the index and the blog post, we would like to clear up any confusion that may exist. There are three major points that we would like to counter:
1. The Title
The CNBC blog post was titled, "Don't put your money in a house, says a new report." The title of the press release about the report on FAU's website was "FAU Buy vs. Rent Index Shows Rising Prices and Mortgage Rates Moving Housing Markets in the Direction of Renting."
Now, we all know headlines can attract readers and the stronger the headline the more readership you can attract, but after dissecting the report, this headline may have gone too far. The FAU report notes that rising home prices and the threat of increasing mortgage rates could make the decision of whether to rent or to buy a harder one in three metros, but does not say not to buy a home.
2. Mortgage Interest Rates are Rising
According to Freddie Mac, mortgage interest rates reached their lowest mark of 2017 last week at 3.89%. Interest rates have hovered around 4% for the majority of 2017, giving many buyers relief from rising home prices and helping with affordability.
While experts predict that rates will increase by the end of 2017, the latest projections have softened, with Freddie Mac predicting that rates will rise to 4.3% in Q4.
3. "Renting may be a better option than buying, according to the report."
Of the 23 metros that the study reports on, 11 of them are firmly in buy territory, including New York, Boston, Chicago, Cleveland, and more. This means that in nearly half of all the major cities in the US, it makes more financial sense to buy a home than to continue renting one.
In 9 of the remaining metros, the decision as to whether to rent or buy is closer to a toss-up right now. This means that all things being equal, the cost to rent or buy is nearly the same. That leaves the decision up to the individual or family as to whether they want to renew their lease or buy a home of their own.
The 3 remaining metros Dallas, Denver and Houston, have experienced high levels of price appreciation and have been reported to be in rent territory for well over a year now, so that's not news…
Beer & Cookies
One of the three authors of the study, Dr. Ken Johnson has long reported on homeownership and the decision between renting and buying a home. The methodology behind the report goes on to explain that even in a market where a renter would be able to spend less on housing, they would have to be disciplined enough to reinvest their remaining income in stocks/bonds/other investments for renting a home to be a more attractive alternative to buying.
Johnson himself has said:
"However, in perhaps a more realistic setting where renters can spend on consumption (beer, cookies, education, healthcare, etc.), ownership is the clear winner in wealth accumulation. Said another way, homeownership is a self-imposed savings plan on the part of those that choose to own." 
Bottom Line
In the end, you and your family are the only ones who can decide if homeownership is the right path to go down. Real estate is local and every market is different. Let's get together to discuss what's really going on in your area and how we can help you make the best, most informed decision for you and your family.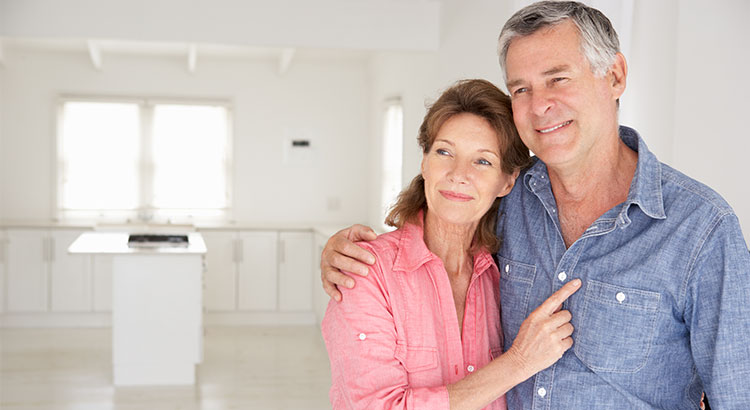 Here are four great reasons to consider buying a home today, instead of waiting.
1. Prices Will Continue to Rise
CoreLogic's latest Home Price Index reports that home prices have appreciated by 7.1% over the last 12 months. The same report predicts that prices will continue to increase at a rate of 4.9% over the next year.
The bottom in home prices has come and gone. Home values will continue to appreciate for years. Waiting no longer makes sense.
2. Mortgage Interest Rates Are Projected to Increase
Freddie Mac's Primary Mortgage Market Survey shows that interest rates for a 30-year mortgage have remained around 4%. Most experts predict that they will begin to rise over the next 12 months. The Mortgage Bankers Association, Fannie Mae, Freddie Mac & the National Association of Realtors are in unison, projecting that rates will increase by this time next year.
An increase in rates will impact YOUR monthly mortgage payment. A year from now, your housing expense will increase if a mortgage is necessary to buy your next home.
3. Either Way, You are Paying a Mortgage
There are some renters who have not yet purchased a home because they are uncomfortable taking on the obligation of a mortgage. Everyone should realize that, unless you are living with your parents rent-free, you are paying a mortgage – either yours or your landlord's.
As an owner, your mortgage payment is a form of 'forced savings' that allows you to have equity in your home that you can tap into later in life. As a renter, you guarantee your landlord is the person with that equity.
Are you ready to put your housing cost to work for you? 
4. It's Time to Move on with Your Life
The 'cost' of a home is determined by two major components: the price of the home and the current mortgage rate. It appears that both are on the rise.
But what if they weren't? Would you wait?
Look at the actual reason you are buying and decide if it is worth waiting. Whether you want to have a great place for your children to grow up, you want your family to be safer or you just want to have control over renovations, maybe now is the time to buy.
If the right thing for you and your family is to purchase a home this year, buying sooner rather than later could lead to substantial savings.
To start the year, housing experts all agreed on one thing: 2017 was going to be the year we would see mortgage interest rates begin to rise. After years of historically low rates, and an improving economy, the question wasn't if they would increase but instead how much they would increase. Some thought we could see rates hit 5-5.5% by the end of the year.
However, the exact opposite has happened. Instead of higher rates as we head into the middle of 2017, we now have the lowest rates of the year (as reported by Freddie Mac). Here is a graph of mortgage rate movement since the beginning of the year: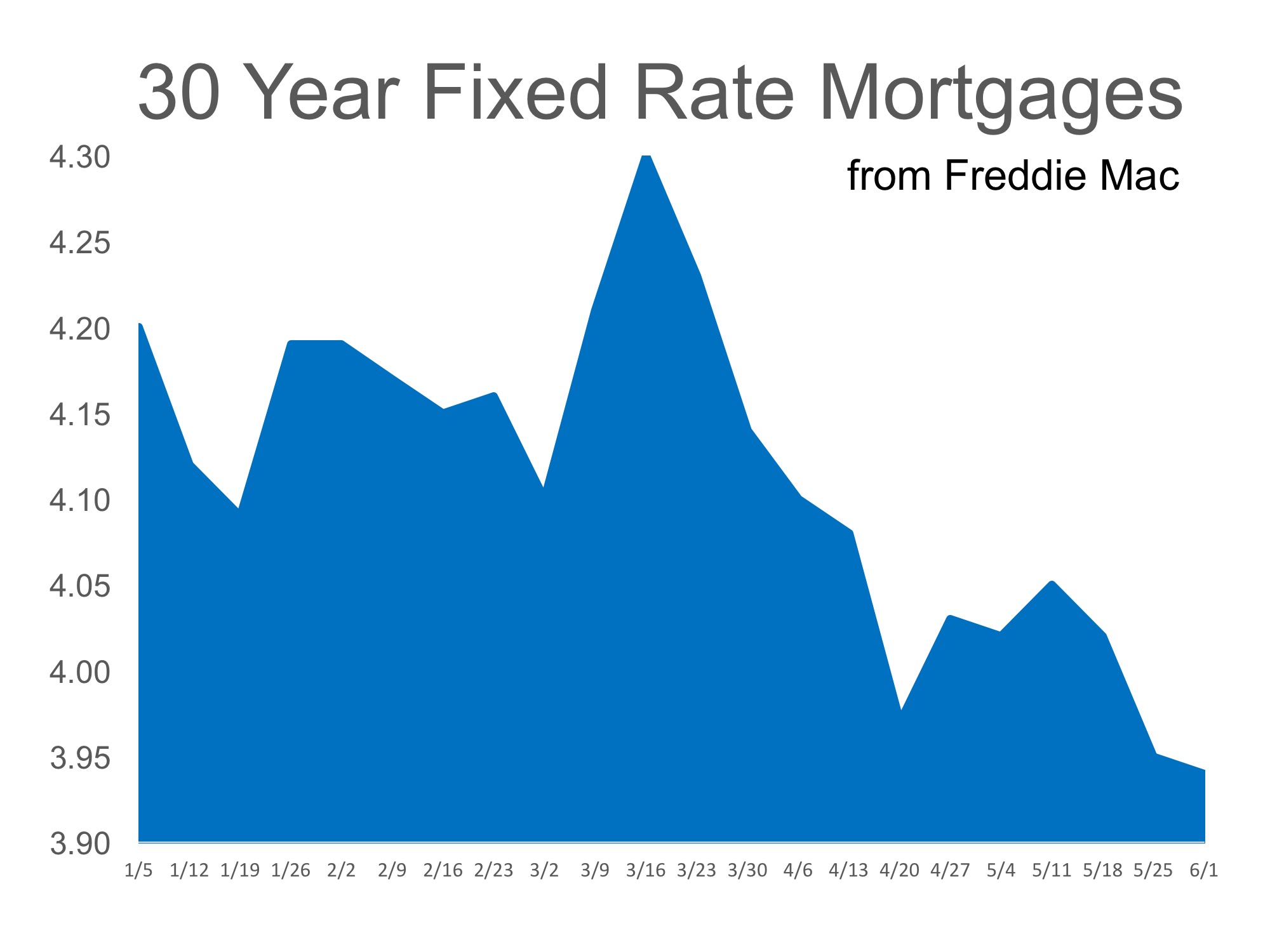 Projections still call for an increase…
Four major entities (Freddie Mac, Fannie Mae, the Mortgage Bankers Association and the National Association of Realtors) are still projecting that rates will increase by the fourth quarter of the year.

Bottom Line
No one knows for sure where interest rates will be in six months. However, if you are thinking about buying your first house or trading up to the home of your dreams, you can still get a mortgage at historically low rates RIGHT NOW.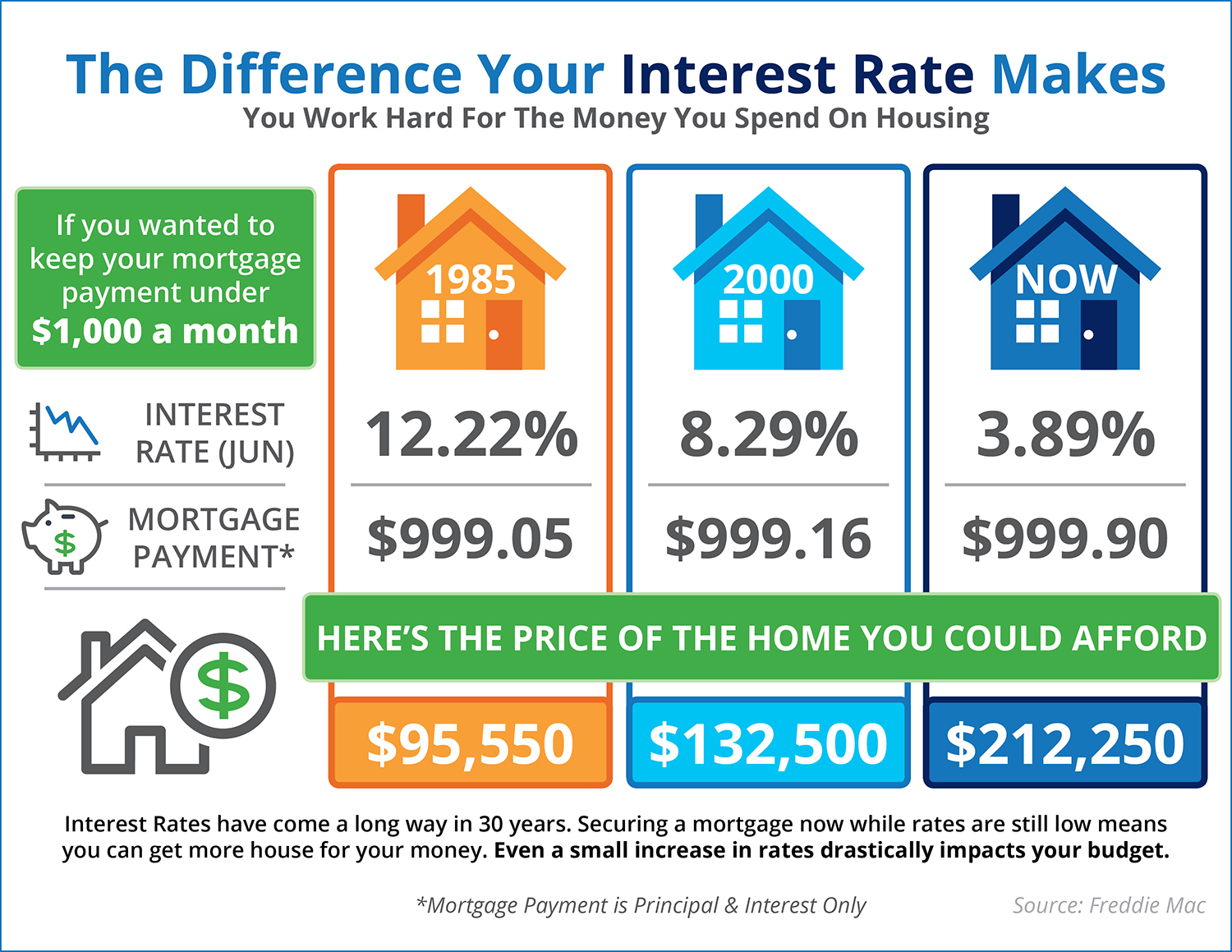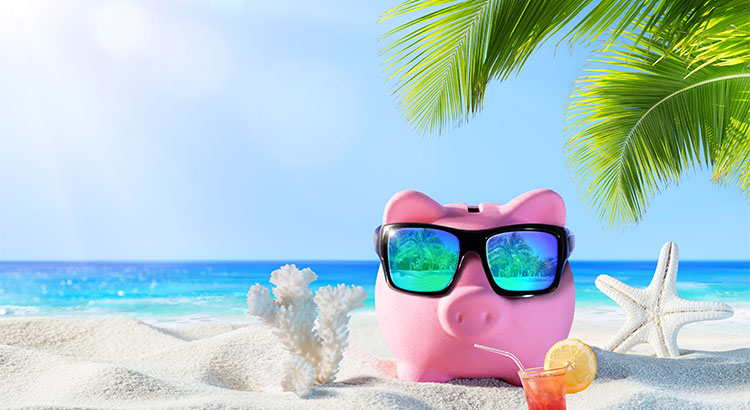 Here are five reasons listing your home for sale this summer makes sense.
1. Demand Is Strong
The latest Buyer Traffic Report from the National Association of Realtors (NAR) shows that buyer demand remains very strong throughout the vast majority of the country. These buyers are ready, willing and able to purchase… and are in the market right now! More often than not, multiple buyers are competing with each other to buy a home.
Take advantage of the buyer activity currently in the market.
2. There Is Less Competition Now
Housing inventory is currently at a 4.2-month supply, well under the 6-months needed for a normal housing market. This means, in the majority of the country, there are not enough homes for sale to satisfy the number of buyers in that market. This is good news for home prices. However, additional inventory could be coming to the market soon.
There is a pent-up desire for many homeowners to move, as they were unable to sell over the last few years because of a negative equity situation. Homeowners are now seeing a return to positive equity as real estate values have increased over the last two years. Many of these homes will be coming to the market this summer.
Also, builder's confidence in the market has hit its highest mark in over 11 years. Experts are predicting that new construction of single-family homes will ramp up this summer.
The choices buyers have will continue to increase. Don't wait until all this other inventory of homes comes to market before you sell.
3. The Process Will Be Quicker
Fannie Mae anticipates an acceleration in home sales that will surpass 2007's pace. As the market continues to strengthen, banks will be inundated with loan inquiries causing closing-time lines to lengthen. Selling now will make the process quicker & simpler. According to Ellie Mae's latestOrigination Insights Report, the time to close a loan has dropped to a new low of 42 days, after seeing a 12-month high of 48 days in January.
4. There Will Never Be a Better Time to Move Up
If you are moving up to a larger, more expensive home, consider doing it now. Prices are projected to appreciate by 4.9% over the next year, according to CoreLogic. If you are moving to a higher-priced home, it will wind up costing you more in raw dollars (both in down payment and mortgage payment) if you wait.
You can also lock in your 30-year housing expense with an interest rate around 4% right now. Rates are projected to increase in the next 12 months.
5. It's Time to Move on with Your Life
Look at the reason you decided to sell in the first place and determine whether it is worth waiting. Is money more important than being with family? Is money more important than your health? Is money more important than having the freedom to go on with your life the way you think you should?
Only you know the answers to the questions above. You have the power to take control of the situation by putting your home on the market. Perhaps the time has come for you and your family to move on and start living the life you desire.
That is what is truly important.
So, you've been searching for that perfect house to call a 'home,' and you finally found one! The price is right, and in such a competitive market, you want to make sure that you make a good offer so that you can guarantee that your dream of making this house yours comes true!
Freddie Mac covered "4 Tips for Making an Offer" in their latest Executive Perspective. Here are the 4 tips they covered along with some additional information for your consideration:
1. Understand How Much You Can Afford
"While it's not nearly as fun as house hunting, fully understanding your finances is critical in making an offer."
This 'tip' or 'step' should really take place before you start your home search process.
As we've mentioned before, getting pre-approved is one of many steps that will show home sellers that you are serious about buying, and will allow you to make your offer with the confidence of knowing that you have already been approved for a mortgage for that amount. You will also need to know if you are prepared to make any repairs that may need to be made to the house (ex: new roof, new furnace).
2. Act Fast
"Even though there are fewer investors, the inventory of homes for sale is also low and competition for housing continues to heat up in many parts of the country." 
According to the latest Existing Home Sales Report, the inventory of homes for sale is currently at a 3.7-month supply; this is well below the 6-month supply that is needed for a 'normal' market. Buyer demand has continued to outpace the supply of homes for sale, causing buyers to compete with each other for their dream homes.
Make sure that as soon as you decide that you want to make an offer, you work with your agent to present it as soon as possible.
3. Make a Solid Offer
Freddie Mac offers this advice to help make your offer the strongest it can be:
"Your strongest offer will be comparable with other sales and listings in the neighborhood. A licensed real estate agent active in the neighborhoods you are considering will be instrumental in helping you put in a solid offer based on their experience and other key considerations such as recent sales of similar homes, the condition of the house and what you can afford."
Talk with your agent to find out if there are any ways that you can make your offer stand out in this competitive market!
4. Be Prepared to Negotiate
"It's likely that you'll get at least one counteroffer from the sellers so be prepared. The two things most likely to be negotiated are the selling price and closing date. Given that, you'll be glad you did your homework first to understand how much you can afford.

Your agent will also be key in the negotiation process, giving you guidance on the counteroffer and making sure that the agreed-to contract terms are met."
If your offer is approved, Freddie Mac urges you to "always get an independent home inspection, so you know the true condition of the home." If the inspector uncovers undisclosed problems or issues, you can discuss any repairs that may need to be made with the seller, or cancel the contract.
Bottom Line 
Whether you're buying your first home or your fifth, having a local professional on your side who is an expert in their market is your best bet in making sure the process goes smoothly. Happy House Hunting!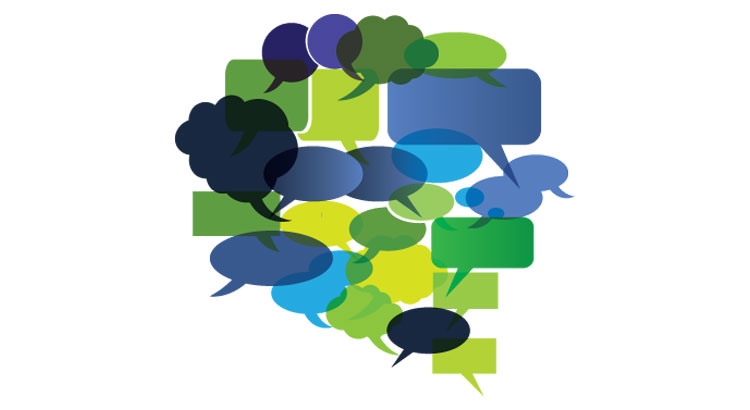 As we head into summer, it is a great time to review how the 2017 real estate market is doing so far. Here is what the experts are saying:
"Positive demographic factors should continue to reshape the housing market, as rising employment and incomes appear to be positively influencing millennial homeownership rates."
"Even as more homes come on the market for this traditionally popular sales season, they're flying off fast, with bidding wars par for the course. Home prices have now surpassed their last peak, and at the entry level, where demand is highest, sellers are firmly in the driver's seat."
"I am guessing we will see it get even better… If you are considering moving, it could be a really good time to sell."
"The early returns so far this spring buying season look very promising as a rising number of households dipped their toes into the market and were successfully able to close on a home last month. Although finding available properties to buy continues to be a strenuous task for many buyers, there was enough of a monthly increase in listings…for sales to muster a strong gain. Sales will go up as long as inventory does."
"Despite higher mortgage rates, the potential for home sales increased on an annual basis driven by steady income and job growth, along with a surge in building permits. While it may be a little late for this spring, the increase in building permits is a welcome sign that some relief may be in sight for the inventory shortages that are holding back many markets from realizing their full potential this spring."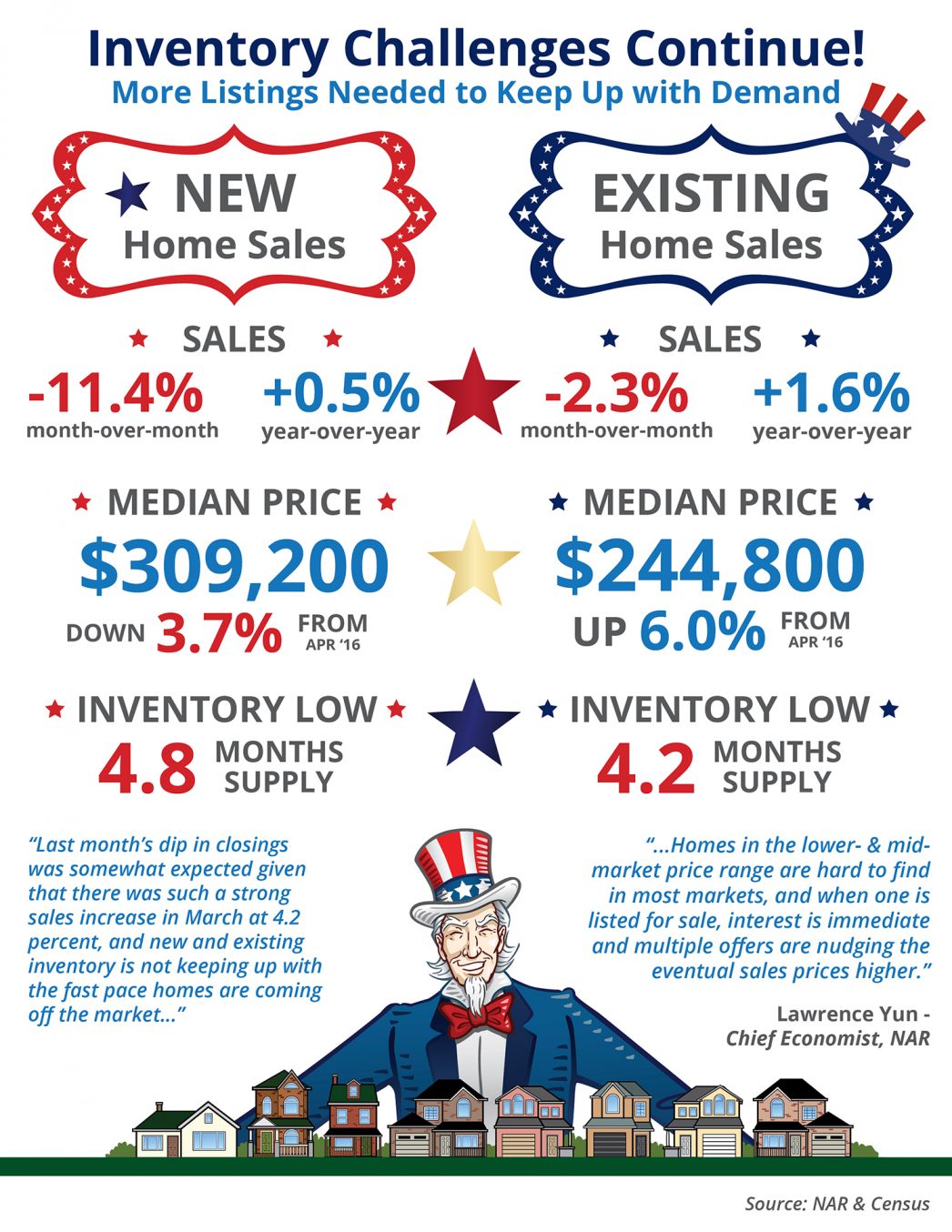 With housing prices appreciating at levels that far exceed historical norms, some are fearful that the market is heading for another bubble. To alleviate that fear, we just need to look back at the reasons that caused the bubble ten years ago.
Last decade, demand for housing was artificially propped up because mortgage lending standards were way too lenient. People that were not qualified to purchase were able to attain a mortgage anyway. Prices began to skyrocket. This increase in demand caused homebuilders in many markets to overbuild.
Eventually, the excess in new construction and the flooding of the market with distressed properties (foreclosures & short sales), caused by the lack of appropriate lending standards, led to the housing crash.
Where we are today…
1. If we look at lending standards based on the Mortgage Credit Availability Index released monthly by the Mortgage Bankers Association, we can see that, though standards have become more reasonable over the last few years, they are nowhere near where they were in the early 2000s.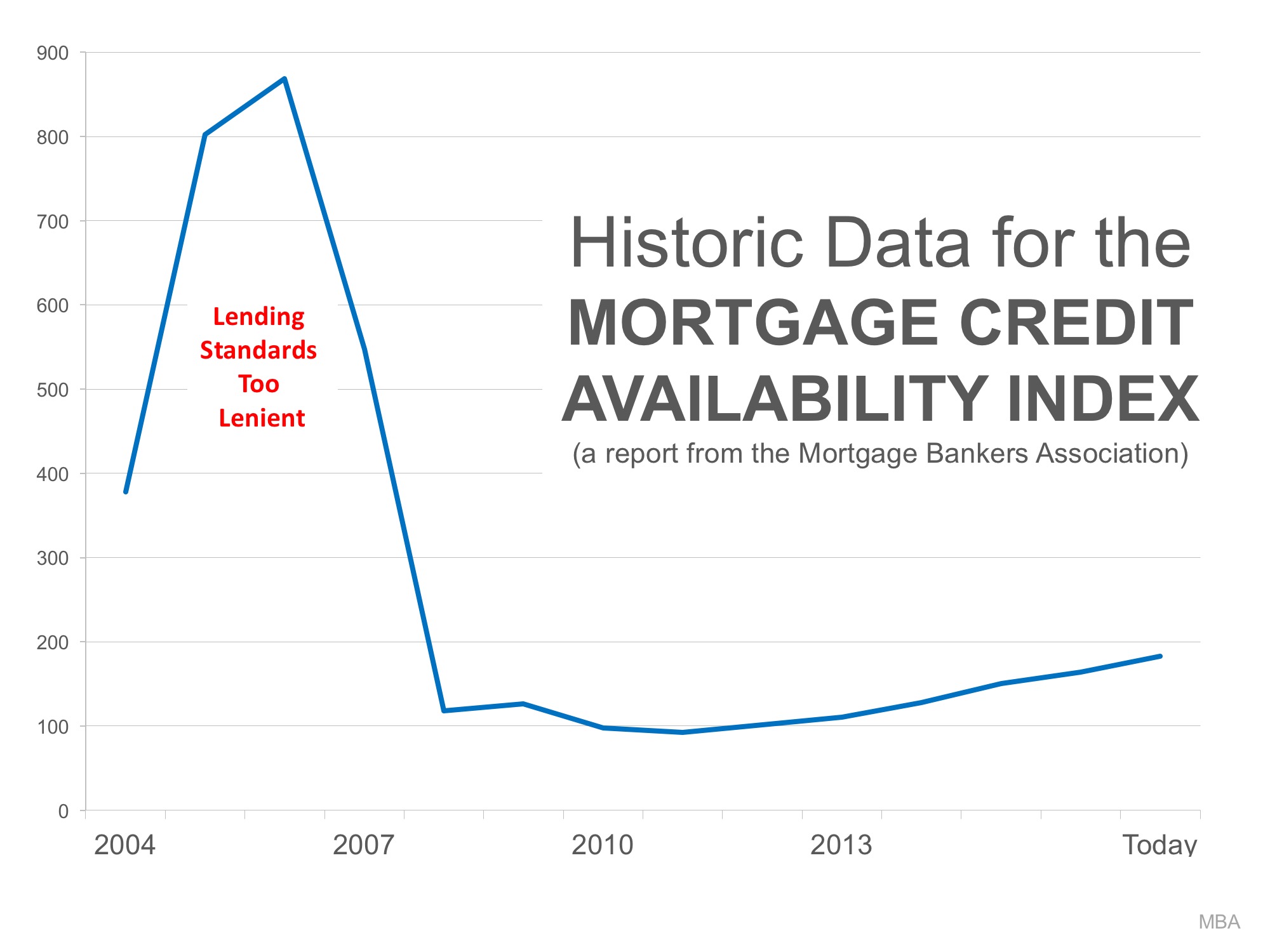 2. If we look at new construction, we can see that builders are not "over building." Average annual housing starts in the first quarter of this year were not just below numbers recorded in 2002-2006, they are below starts going all the way back to 1980.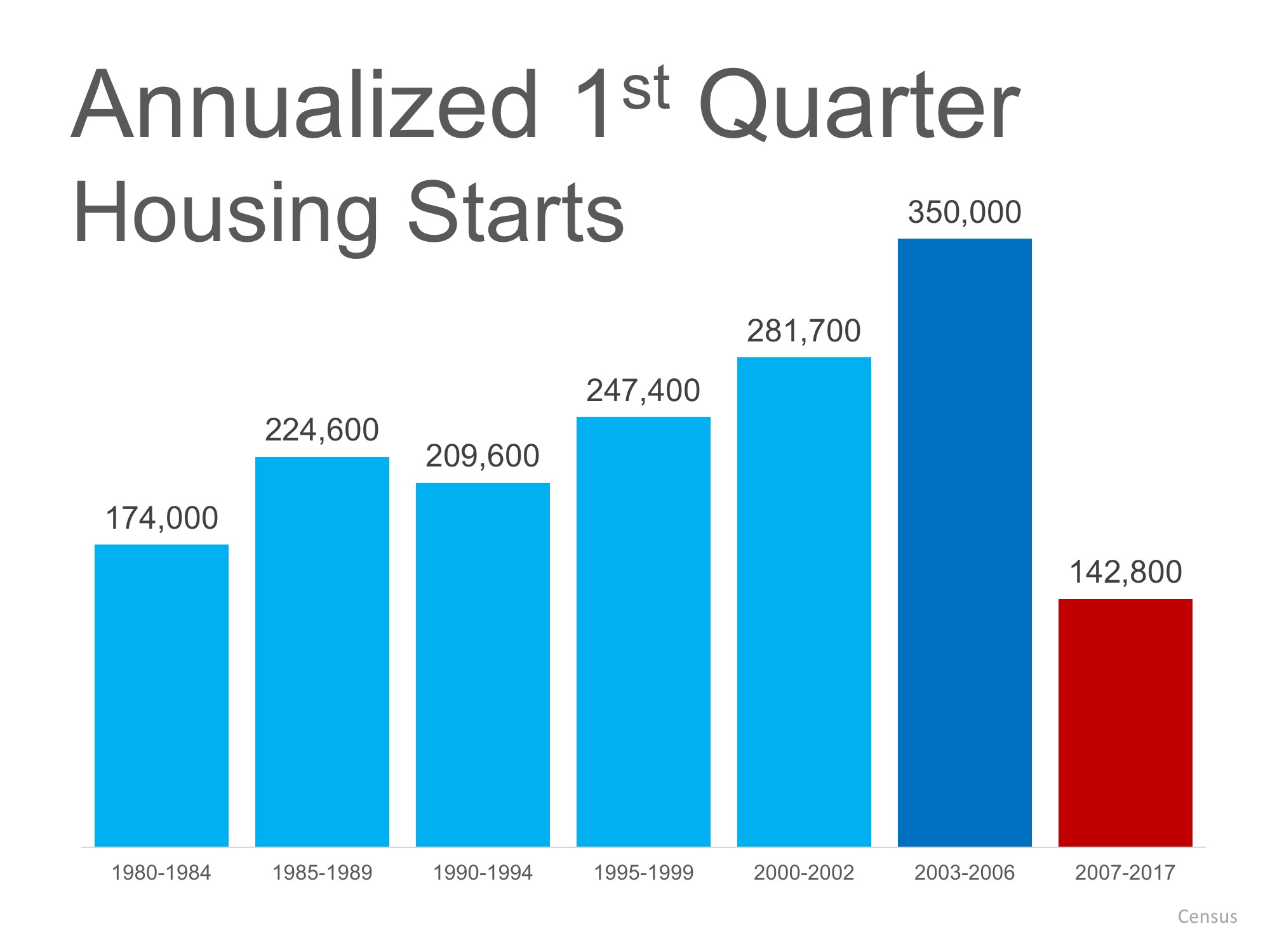 3. If we look at home prices, most homes haven't even returned to prices seen a decade ago. Trulia just released a report that explained:
"When it comes to the value of individual homes, the U.S. housing market has yet to recover. In fact, just 34.2% of homes nationally have seen their value surpass their pre-recession peak."
Bottom Line
Mortgage lending standards are appropriate, new construction is below what is necessary and home prices haven't even recovered. It appears fears of a housing bubble are over-exaggerated.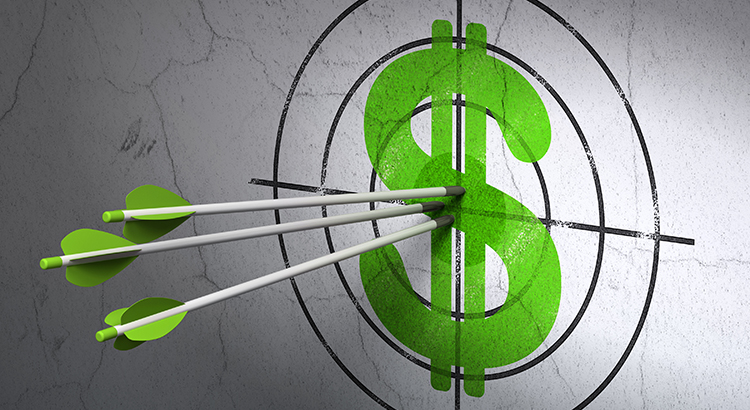 Every homeowner wants to make sure they get the best price when selling their home. But how do you guarantee that you receive maximum value for your house? Here are two keys to ensuring you get the highest price possible.
1. Price it a LITTLE LOW 
This may seem counterintuitive. However, let's look at this concept for a moment. Many homeowners think that pricing their home a little OVER market value will leave them room for negotiation. In reality, this just dramatically lessens the demand for their house (see chart below).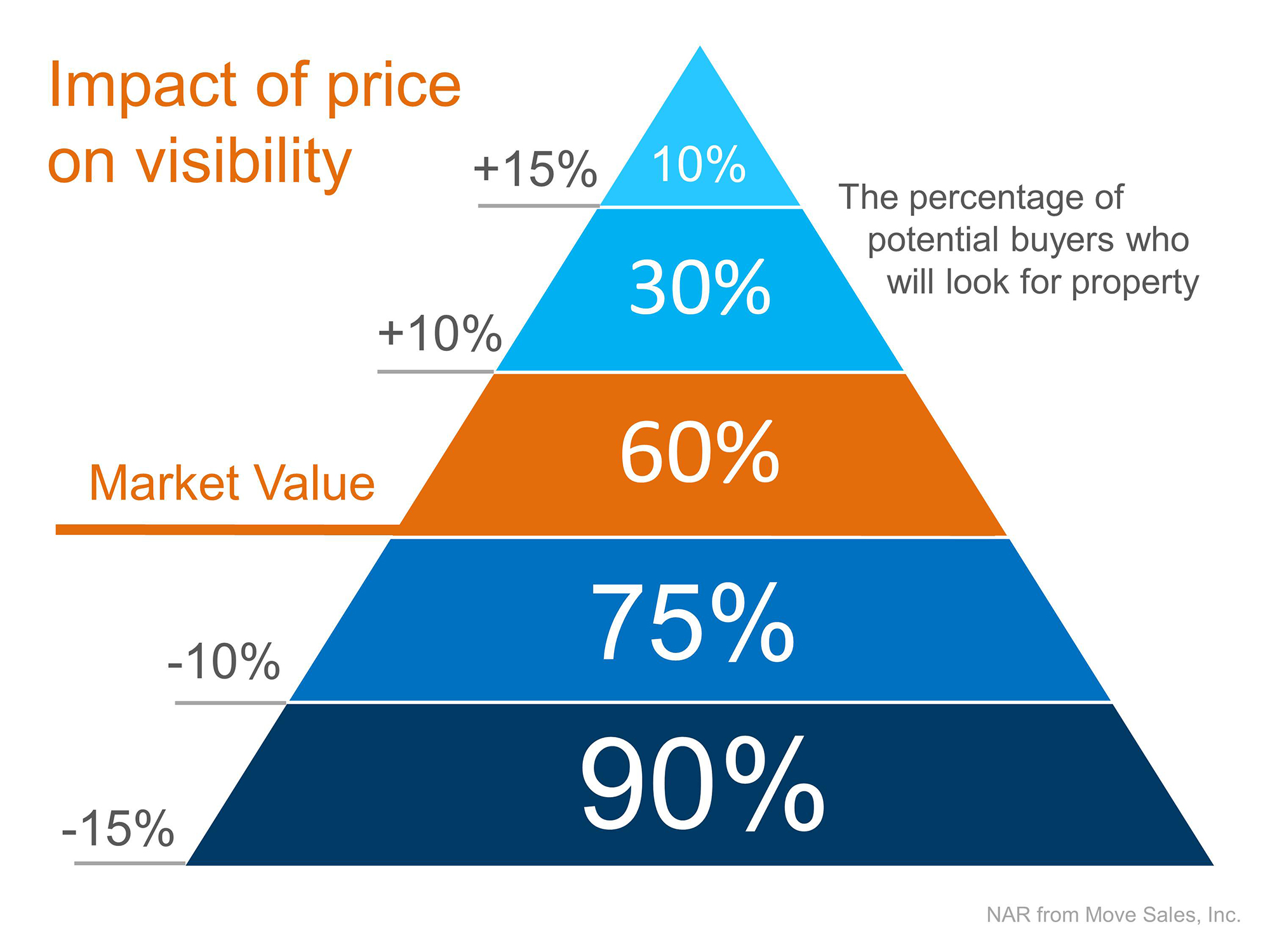 Instead of the seller trying to 'win' the negotiation with one buyer, they should price it so that demand for the home is maximized. By doing this, the seller will not be fighting with a buyer over the price, but will instead have multiple buyers fighting with each other over the house.
Realtor.com gives this advice:
"Aim to price your property at or just slightly below the going rate. Today's buyers are highly informed, so if they sense they're getting a deal, they're likely to bid up a property that's slightly underpriced, especially in areas with low inventory."
2. Use a Real Estate Professional
This, too, may seem counterintuitive, as the seller likely believes that he or she will net more money if they don't have to pay a real estate commission. With that being said, studies have shown that homes typically sell for more money when handled by a real estate professional.
Research posted by the National Association of Realtors revealed that:
"The median selling price for all FSBO homes was $185,000 last year. When the buyer knew the seller in FSBO sales, the number sinks to the median selling price of $163,800. However, homes that were sold with the assistance of an agent had a median selling price of $245,000 – nearly $60,000 more for the typical home sale."
Bottom Line
Price your house at or slightly below the current market value and hire a professional. This will guarantee that you maximize the price you get for your house.